testpage
Sofia is the capital and largest city of Bulgaria. It is situated in the eponymous valley at the foot of the Vitosha mountain in the western parts of the country. The city is built west of the Iskar river, and has many mineral springs, such as the Sofia Central Mineral Baths. Sofia is the 13th largest city in the European Union. The city has an extensive green belt. Some of the neighbourhoods constructed after 2000 are densely built up and lack green spaces. There are four principal parks – Borisova gradina in the city centre and the Southern, Western and Northern parks. Several smaller parks, among which the Vazrazhdane Park, Zaimov Park, City Garden and the Doctors' Garden, are located in central Sofia. The city center contains many remains of ancient Serdica that have been excavated and are on public display, including Complex Ancient Serdica, eastern gate, western gate, city walls, thermal baths, 4th c. church of St. George Rotunda, amphitheatre of Serdica, the tombs and basilicas under the basilica of St. Sophia.
Vitosha Boulevard
, also called
Vitoshka
, is a pedestrian zone with numerous cafés, restaurants, fashion boutiques, and
luxury goods
stores. Sofia's
geographic location
, in the foothills of the weekend retreat
Vitosha
mountain, further adds to the city's specific atmosphere.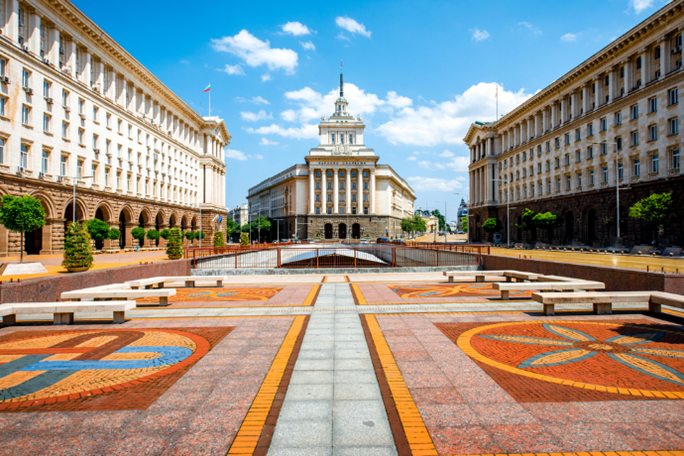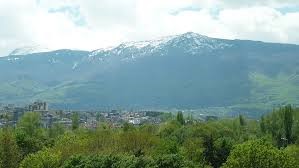 Studing at UNWE is an opportunity to gain recognized qualification that will develop students with skills and knowledge needed to flourish in the modern world.
The DDP is established in the professional field of Economics, for education on the specialty of "Economics Taught in English (Dual Bachelor Programme for students of Tianjin Foreign Studies University)". The courses within the specialty in the DDP are provided in English language.
Course Curriculum

Academic Calendar
Summer semester

01.02.2021 – 15.05.2021 (15 weeks)

Regular summer session

15.05.2021 - 06.06.2021 (3 weeks)

Remedial exam session

07.06.2021 – 13.06.2021 (1 week)

Annual remedial exam session

14.06.2021 – 20.06.2021 (1 week)

National Holidays

National Holiday

03.03.2021

Easter holiday

26.04.2021 – 03.05.2021

National Holiday

06.05.2021

National Holiday

25.05.2021
Bachelor Programme
There are eight (8) courses, scheduled in year 1, 2 and 3, as specified in the DDP Curriculum – through online teaching via MS Teams or face-to-face teaching
Lecturers:
Prof.D.Sc.(Econ.) Rumen Gechev (rgechev@unwe.bg)
Chief Assist. Prof. PhD Ivan Bozhikin (i.bozhikin@unwe.bg)
Chief Assist. Prof. PhD Peter Peshev (p.peshev@unwe.bg)
Lecturers:
Assoc. Prof. Dr. Maria Marikina ( mmarikina@unwe.bg),
Chief Assist. Prof. PhD Anika Petkova (anika_petkova@unwe.bg)
Chief Assist. Prof. PhD Kristina Marholev ( k.petrova@unwe.bg)
Macroeconomics
Fundamentals of Finance
Principles of Accounting
International Economics
Econometrics
Human Resourcres
Master's Programmes – under construction
Doctoral/PhD Programmes - under construction
(Students enrolled in the DDP have access to UNWE's online learning resources. The library has a total of 555,586 volumes of literature, electronic catalog, automated library and information services and electronic access to the following databases: EBSCO, ScienceDirect, Springer Link, SCOPUS, ISI WEB OF KNOWLEDGE, InCites;) – link – under construction
Conditions and requirements for inclusion in the Erasmus mobility program
In order to be included in the mobility, students and doctoral students must meet the following conditions:
- Students studying for a bachelor's degree who have successfully completed two semesters (first year) at UNWE before the start of their participation in mobility;
- Students and PhD students who at the time of application have an average grade of not less than very good 4.50 (certified by UNWE)
- Students and PhD students need to have very good command of the language in which they will be taught at the host university; (document/certificate) issued by the educational institution (eg a vocational language school) as the minimum required level for the foreign language is B2, under the European Language Framework. More info about Student mobility - https://www.unwe.bg/mobility/en/
via MS Teams (link)
DDP coordinator:
Chief.Assist. Prof. PhD Anika Petkova
---