Conference on The Issues and Solutions about The Small and Medium Enterprises
You are viewing photos from Conference on The Issues and Solutions about The Small and Medium Enterprises
View the full text of Conference on The Issues and Solutions about The Small and Medium Enterprises
At the Forum organized by the UNWE, Ministry of Economy and Sofia Chamber of Commerce and Industry (SCCI) attended Prof. D.Sc.(Econ.) Statty Stattev, Rector of UNWE, Prof. Dr. Valentin Goev, Vice Rector of UNWE, Assoc. Prof. Dr. Ivan Stoychev, Head of the International Economic Relations Department and Director of the Institute of Postgraduate Studies, Prof. D.Sc.(Econ.) Kiril Todorov, Director of the Entrepreneurship Development Institute and Acting Head of the Entrepreneurship Department, Deputy Ministers of Economy Lachezar Borisov and Lyubomir Ganchev, as well as Georgy Chernev, President of SCCI, Moderator for the Conference, Marieta Zaharieva, Executive Director of the Bulgarian Small and Medium Enterprises Promotion Agency (BSMEPA), Engineer Dimitar Manolov, President of the Bulgarian Confederation of Labour, etc.
During the Forum
Prof. Stattev is greeting the participants in the Conference
After this Conference we should continue to have permanent conversations about the SME, said the Rector and pointed out the necessity of future editions of the Forum. He commented the fact that 99,8 percent of the enterprises in the country which had been in the category of SME had often been determined as "the spine of our industry". Prof. Stattev expressed his expectations for a useful conversation and a content forum where the issues should be well formulated and discussed.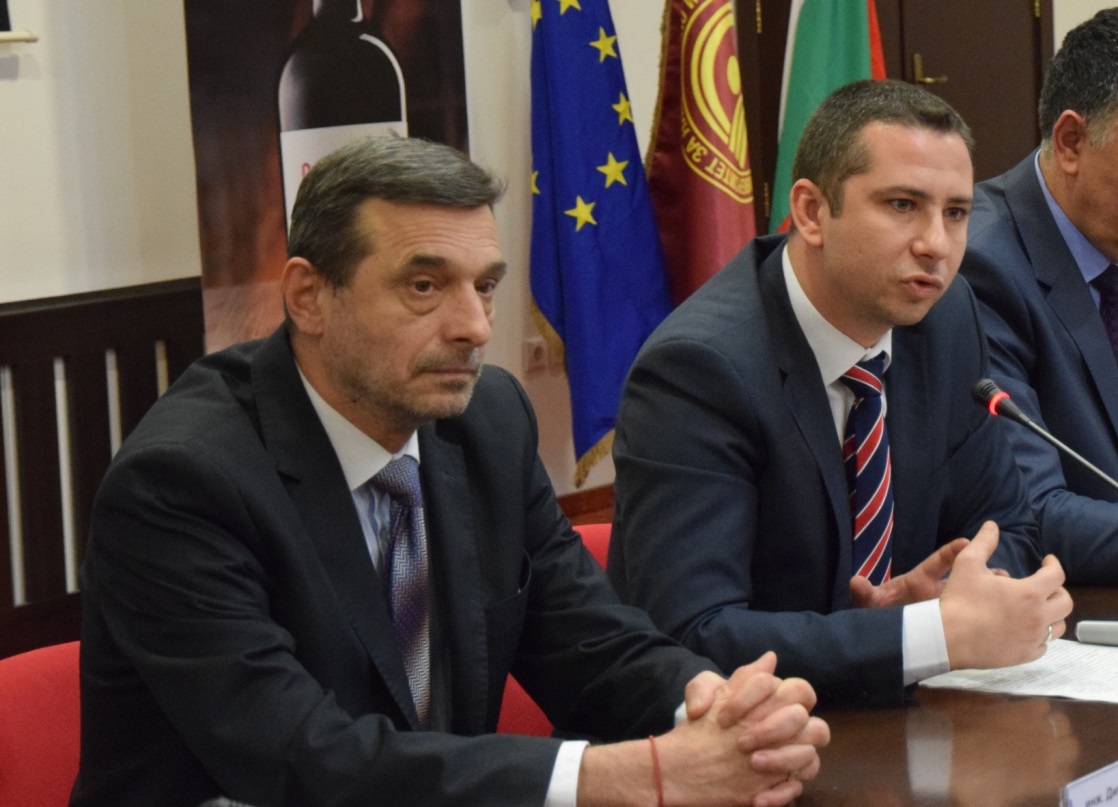 The Ministry of Economy have included in a multidirectional dialogue on issues which have been neglected so far, pointed out the Deputy Minister Ganchev. He emphasized on the regular and effective conversations with the business organizations for finding out general solutions for the improvement of business environment and ensuring favorable conditions for accelerated economic development.
There is a necessity of creating a digital infrastructure from SME and communication between them, specified Marieta Zaharieva. The practical objective is to have an interaction between these enterprises, pointed out the Executive Director of BSMEPA and commented the divisions at branches, dimensions at branch principle as well as the measures on European programmes, the National Innovative Fund, the Programme Horizon 2020, etc.
Lachezar Borisov