The Rector Received A Letter of Appreciation by The ICAEW and Assurance of Co-Operation
The Rector of UNWE Prof. D.Sc.(Econ.) Statty Stattev received a letter by Mr. Martin Manuzi, Regional Director for Europe of the Institute of Chartered Accountants of England and Wales (ICAEW). On 28 June 2016 they discussed a new joint Master`s degree programme which would give to the graduates a triple diploma– from the ICAEW, from the Institute of Certified Public Accountants in Bulgaria (ICPA) and from the UNWE. Then Mr. Manuzi delivered a lecture to academic community entitled What Future for the Accountancy Profession.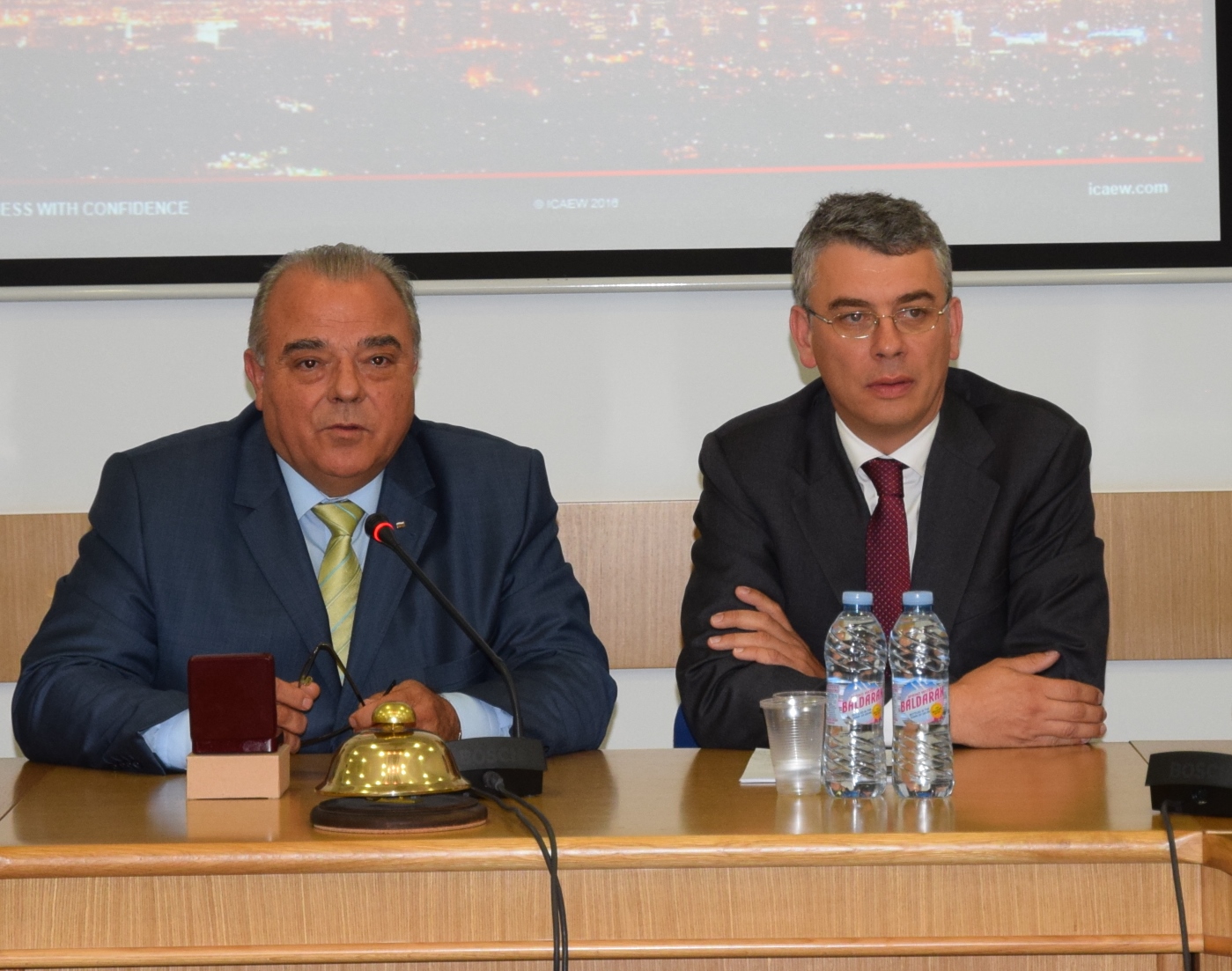 Prof. Stattev (on the left) and Mr. Manuzi
Mr. Manuzi expresses in his letter to the Rector his thankfulness for the highly constructive meeting and confirms once again the strong commitment of ICAEW to a strategic partnership which will give to students from the UNWE the opportunity to obtain professional qualification from the three institutions. I believe that the model will attract attention internationally and will enhance the reputation of all three strategic partners, is pointed out in the letter by Mr. Manuzi.