Information Meeting: Come and Know How to Get An English Diploma Studying Two Semesters at The UNWE and One Semester in Nottingham!
In Hal No. 2117 was held an information meeting about the Joint Master`s Degree Programme in European Business and Finance between the UNWE and Nottingham Trent University. Assoc. Prof. Emil Helienek, International Coordinator for the Programme and Assist. Dr. Diana Miteva, Director and Coordinator for the Programme explained some details to the participants in the meeting and answered their questions.
The students wanted to know whether the diploma obtained by the Programme is recognized in other countries, what kind of certificates of English language are necessary to them, etc.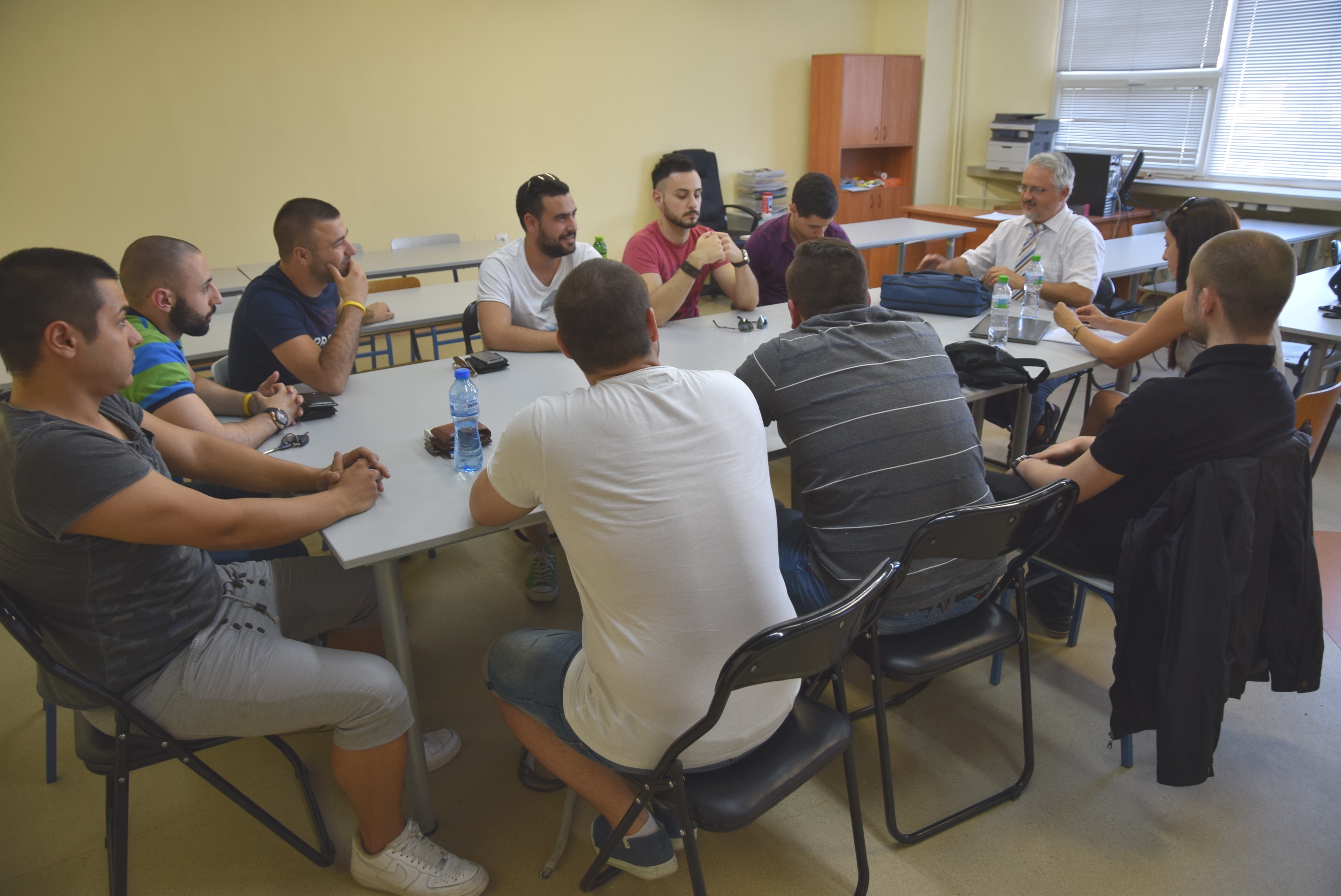 During the meeting
The participants in the meeting were interested in consequences of Brexit for the Master`s Degree Programme. Assoc. Prof. Helienek announced that the way to the real leaving of the UK from the EU if it happens at all would be very long so in the near future there wouldn`t be any changes in the rules and conditions for the education at the Nottingham Trent University and the acquisition of English diploma. There would be a change of the tuition fee which would probably become higher but at first the Brexit should come into force.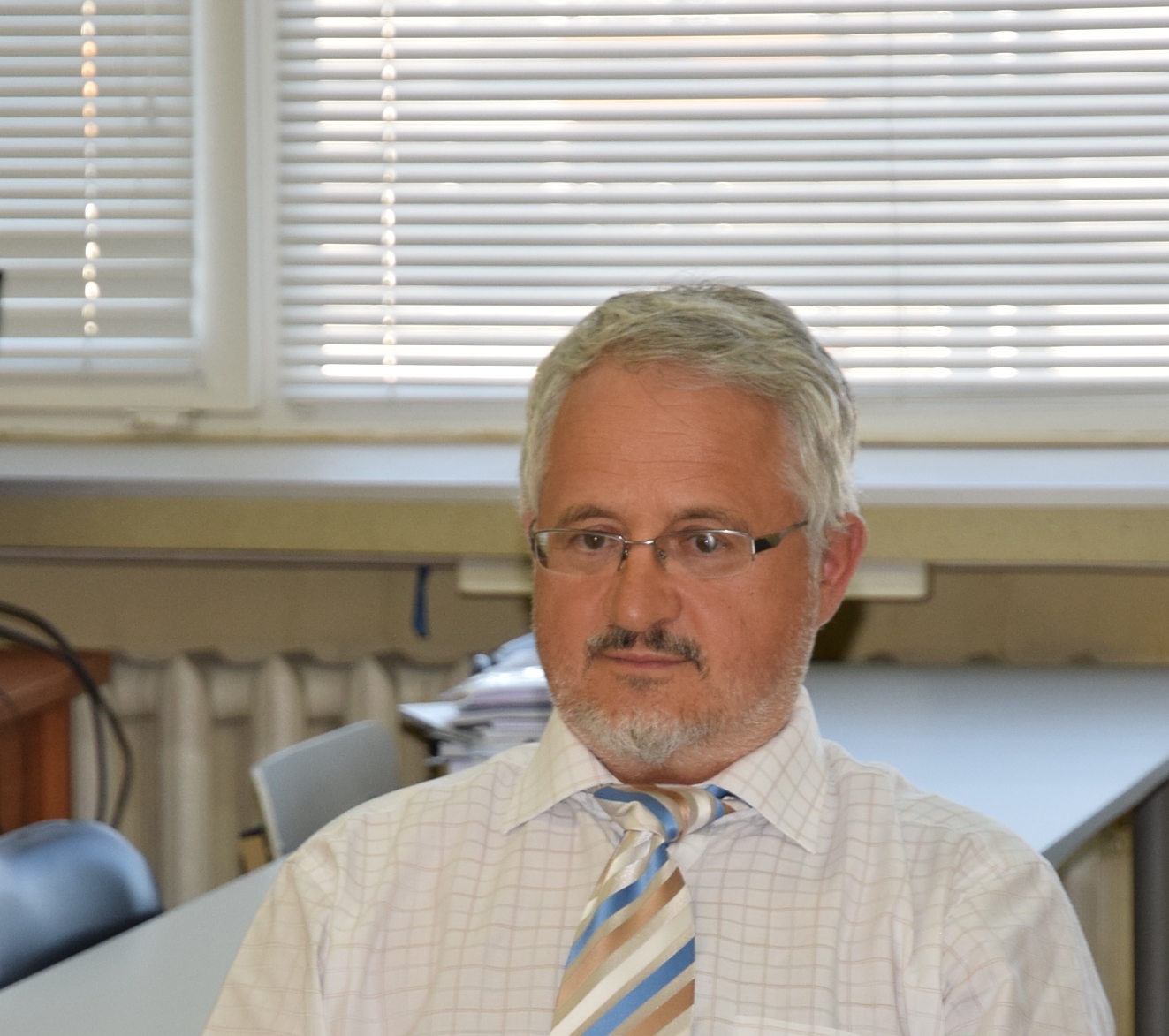 Assoc. Prof. Helienek
The next important matter for students was related to their future job and whether their diploma from the Nottingham Trent would give them the right to work in the UK. Assoc. Prof. Helienek assured them that they would have equal rights for working in the UK as all the students graduated from the British universities but it wouldn`t provide them a job in the UK, they should find a job themselves.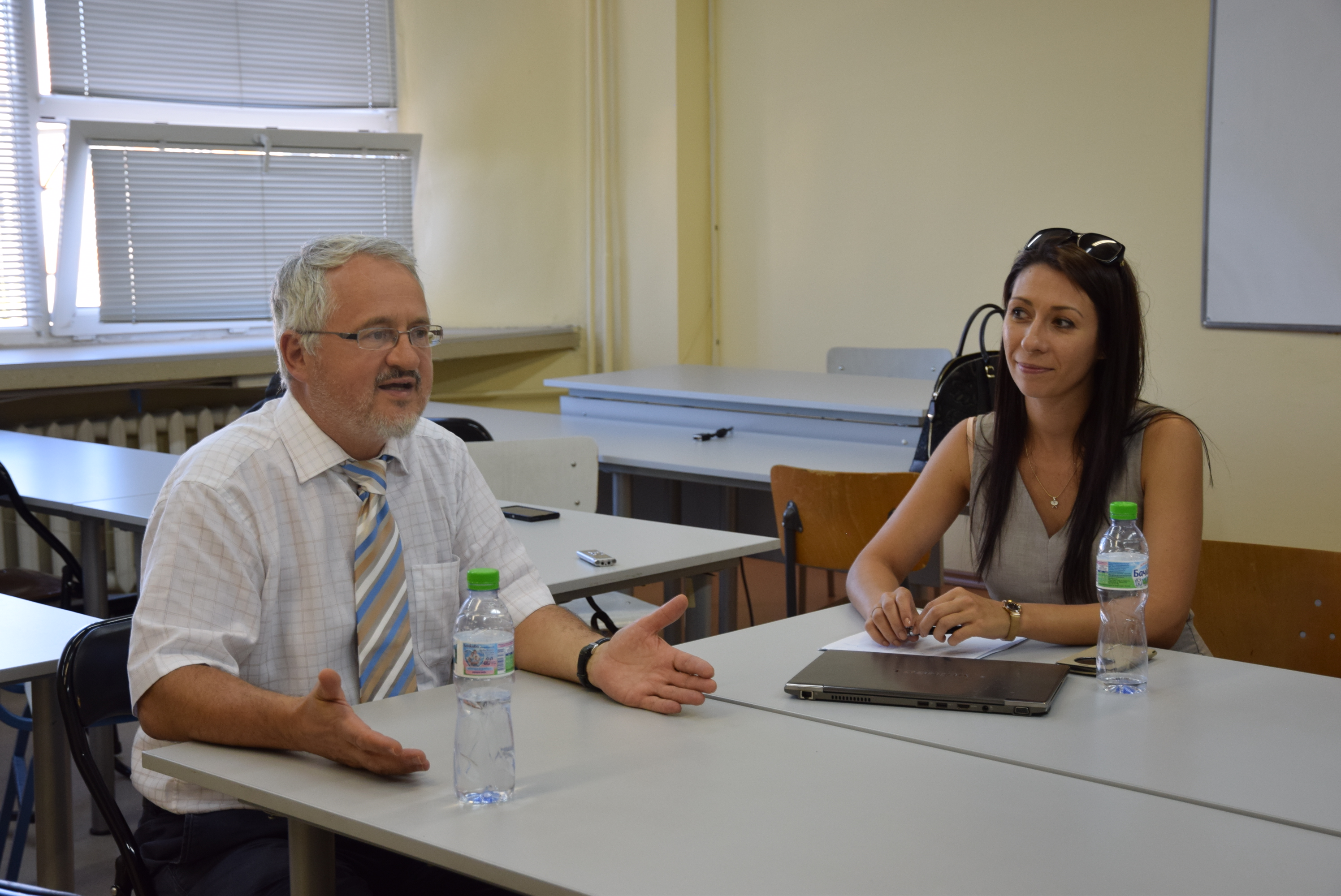 Assoc. Prof. Helienek and Dr. Miteva
It is our third information meeting, pointed out Dr. Miteva. The first one was held for the students who should leave for Nottingham. They had completed two semesters at the UNWE and should study one semester at the British university. Our second meeting was held for the students who had already been in Nottingham but had questions related to their education.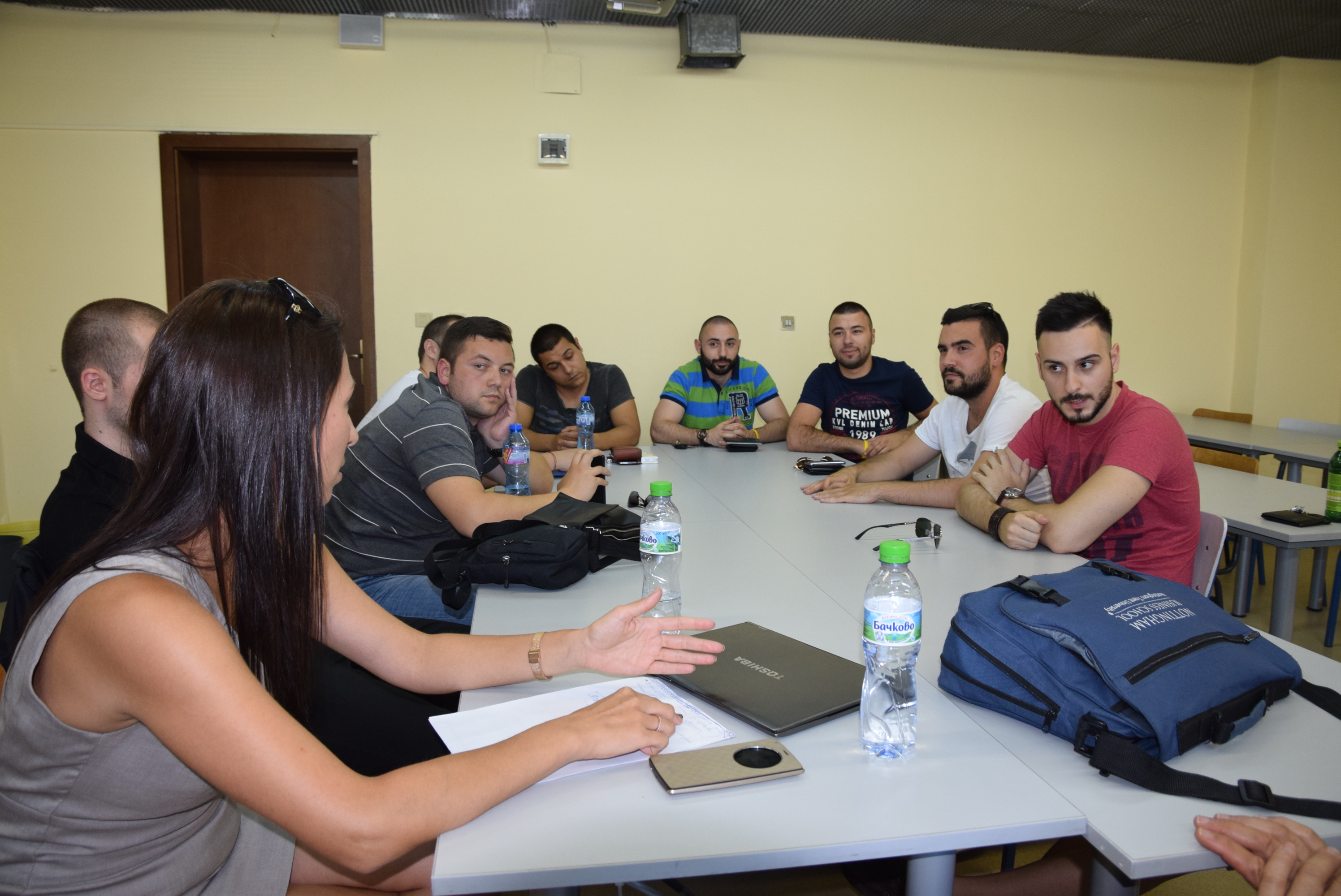 Participants in the information meeting
The Joint Master`s Degree Programme between the UNWE and the Nottingham Trent University has started in 2007. In the current academic year it is the ninth alumni of the Programme. Besides both universities in the Programme participate also the University of Economics in Katowice, Poland and Brno University of Technology, Czech Republic. The students from the three countries – Bulgaria, Czech Republic and Poland study in Nottingham during the third semester. The first and the second semester of education are held at the UNWE, the third one – at the Nottingham Trent University and during the fourth semester students have a compulsory internship and preparation of Master`s thesis.