The UNWE and The Military Academy Will Co-Operate in The Publishing and Dissemination Activity
A Memorandum of Co-Operation between the University of National and World Economy and G. S. Rakovsky Military Academy in the field of publishing and dissemination activity was signed by the Rector of our university Prof. D.Sc.(Econ.) Statty Stattev and by the Commandant of the Military Academy Major-General Todor Dotchev.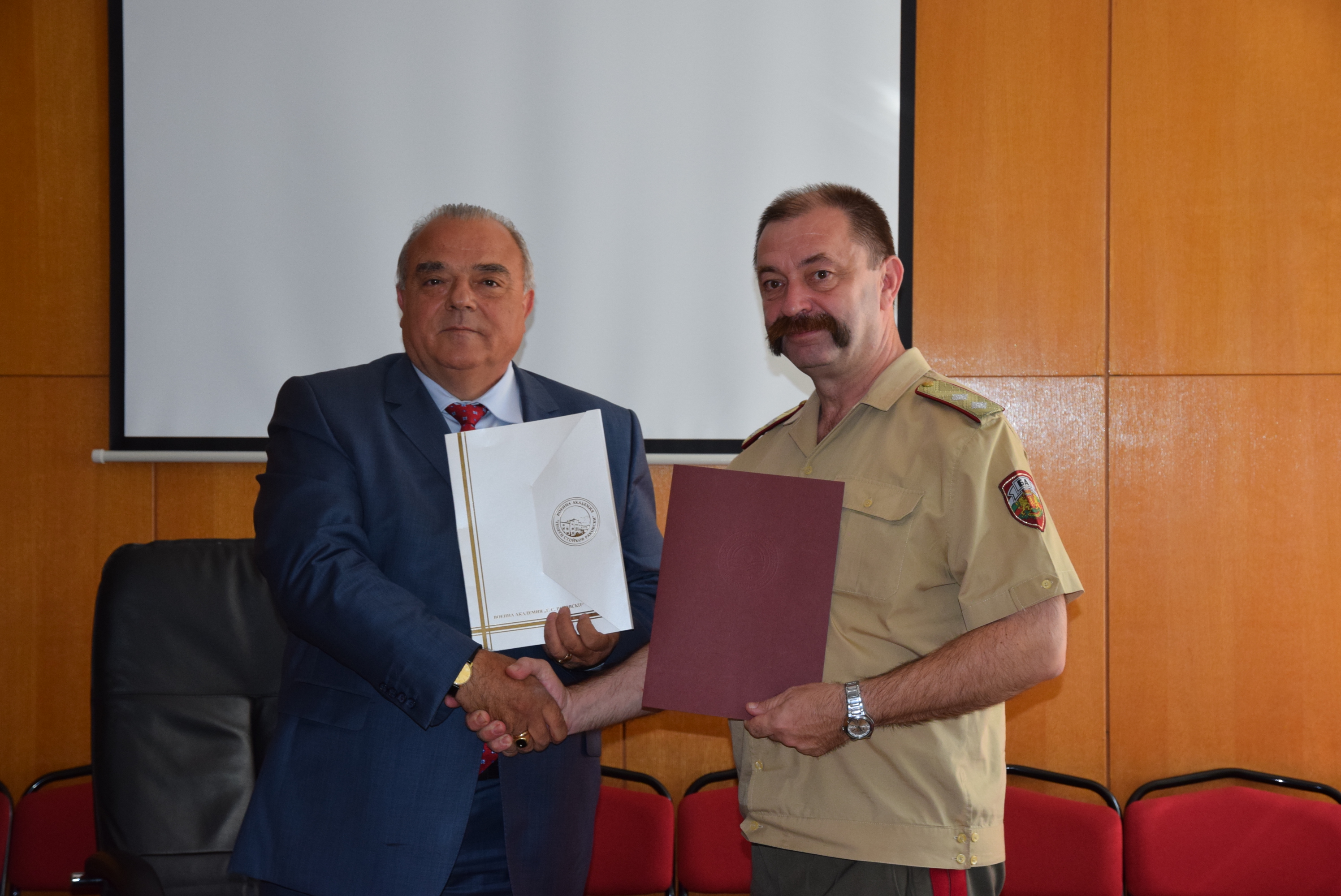 Prof. Stattev and Major-General Dotchev after the signing of the Memorandum
The document provisions the promotion and support of joint publishing projects between the UNWE Publishing Complex and the Librarian and Publishing Activity Sector of the Military Academy. In the Memorandum is signed that both academic institutions will exchange their scientific production and editions at equal basis as well as they will unite their efforts for popularizing the scientific works of their researchers to state institutions and media, Bulgarian and international scientific community. The UNWE and the Military Academy will render professional assistance in the improvement of editing and publishing processes and printing technology as well as in case of participation in joint events and campaigns devoted to significant national events and anniversaries.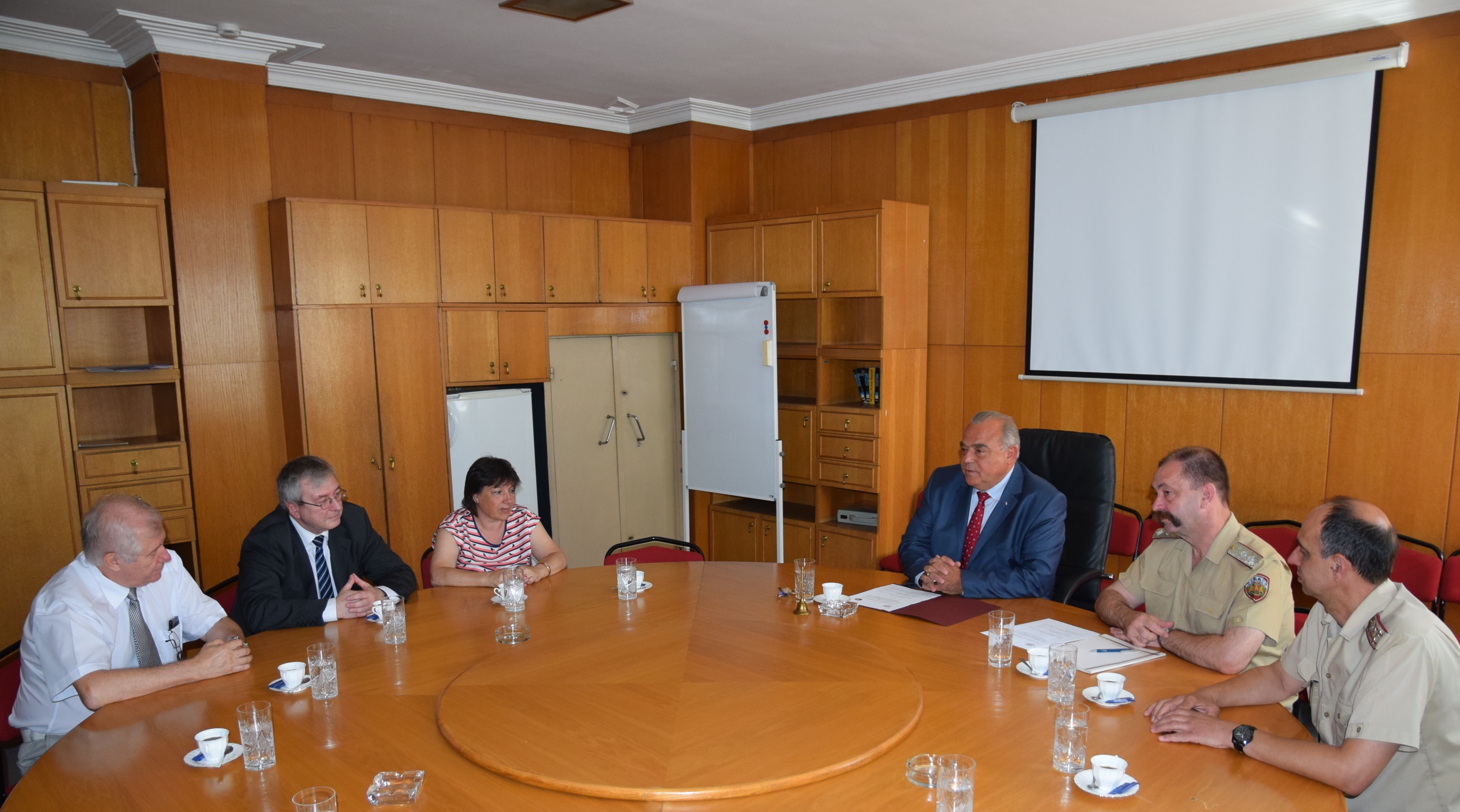 During the conversations
The signing of the Memorandum is the consecutive expression of our longstanding professional contacts and it is a continuation of the co-operation in the publishing and dissemination activity that we have already had with the Bulgarian Academy of Science and St. Climent Ohridsky Univeristy of Sofia. We also prepare a Framework Agreement of Academic Co-Operation between the UNWE and G. S. Rakovsky Military Academy, declared the Rector Prof. Stattev and announced that it had been considered the opening of a new joint Master`s degree programme.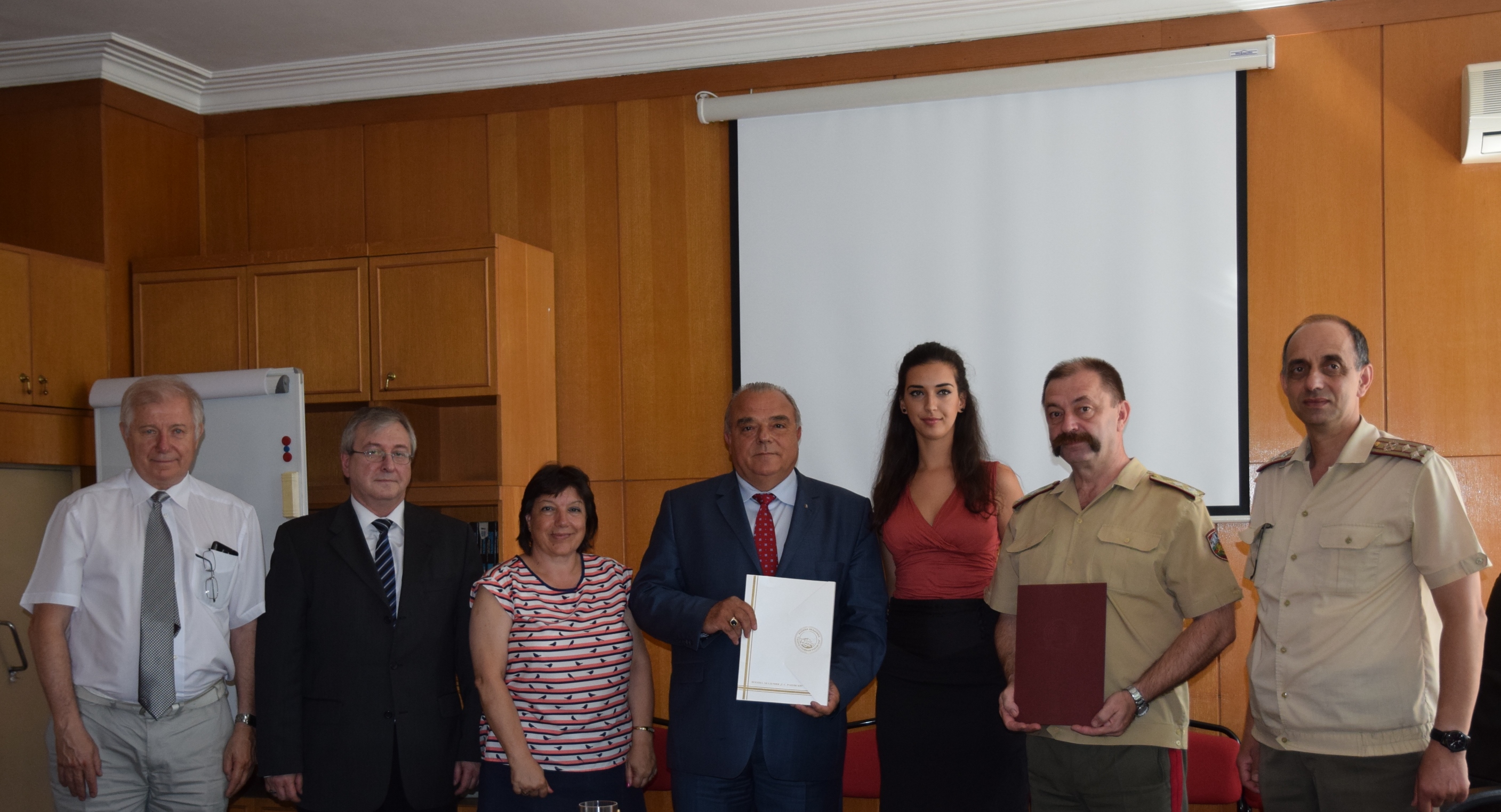 The participants in the event
It`s very prestigious for us to co-operate with the UNWE – the largest Bulgarian university. The Memorandum is an important step of our partnership which dates back not from yesterday because we have used the expert evaluation by your scientists and lecturers for years but it is only the first step and a look to the next one, emphasized Major-General Dotchev.
The Rector Prof. Stattev was awarded by his colleague Major-General Dotchev a jubilee medal of the Military Academy entitled 100 Years of Knowledge and Power (in the picture below).