Lecture-Presentation of ICAEW and Business Game with Students
A lecture-presentation of the Institute of Chartered Accountants in England and Wales (ICAEW) and business game with students were organized by the Finance and Accountancy Faculty and the University Center for Standardization, Analysis and Financial Reports Audit implementing its activity under the auspices of Analysis and Accountancy Department. The lecturers were Justin West, Head of New Opportunities and Business Division at the ICAEW and Jane Scott, Marketing Expert for Students Selection at the ICAEW.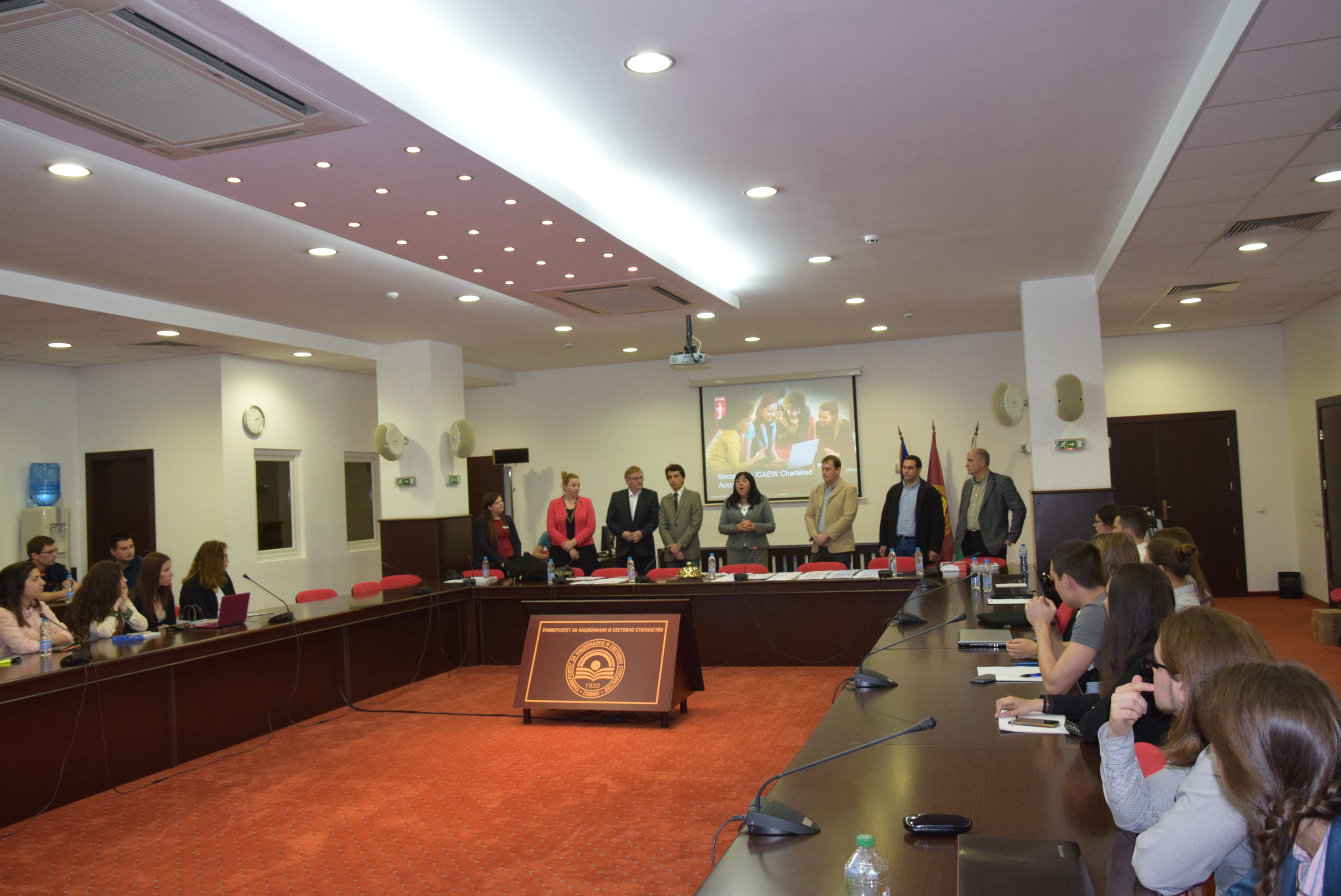 At the opening of the meeting in the Large Conference Hall
The Institute of Chartered Accountants in England and Wales is the largest professional organization of chartered accountants in Europe, outlined Assoc. Prof. Dr. Rumyana Pozharevska, Vice Dean of the Finance and Accountancy Faculty. She pointed out that over the last three years the Faculty had worked on the project entitled Academic Programmes Adoption to the Requirements of the Institute of Chartered Accountants in England and Wales (ICAEW) and it had implemented a scientific programme on the requirements for recognition of ICAEW qualification degree in the twelve modules, six of which had been already "covered". There aren`t many universities having a similar accreditation in the world, there are such universities only in 20 countries, outlined Assoc. Prof. Pozharevska.
Justin West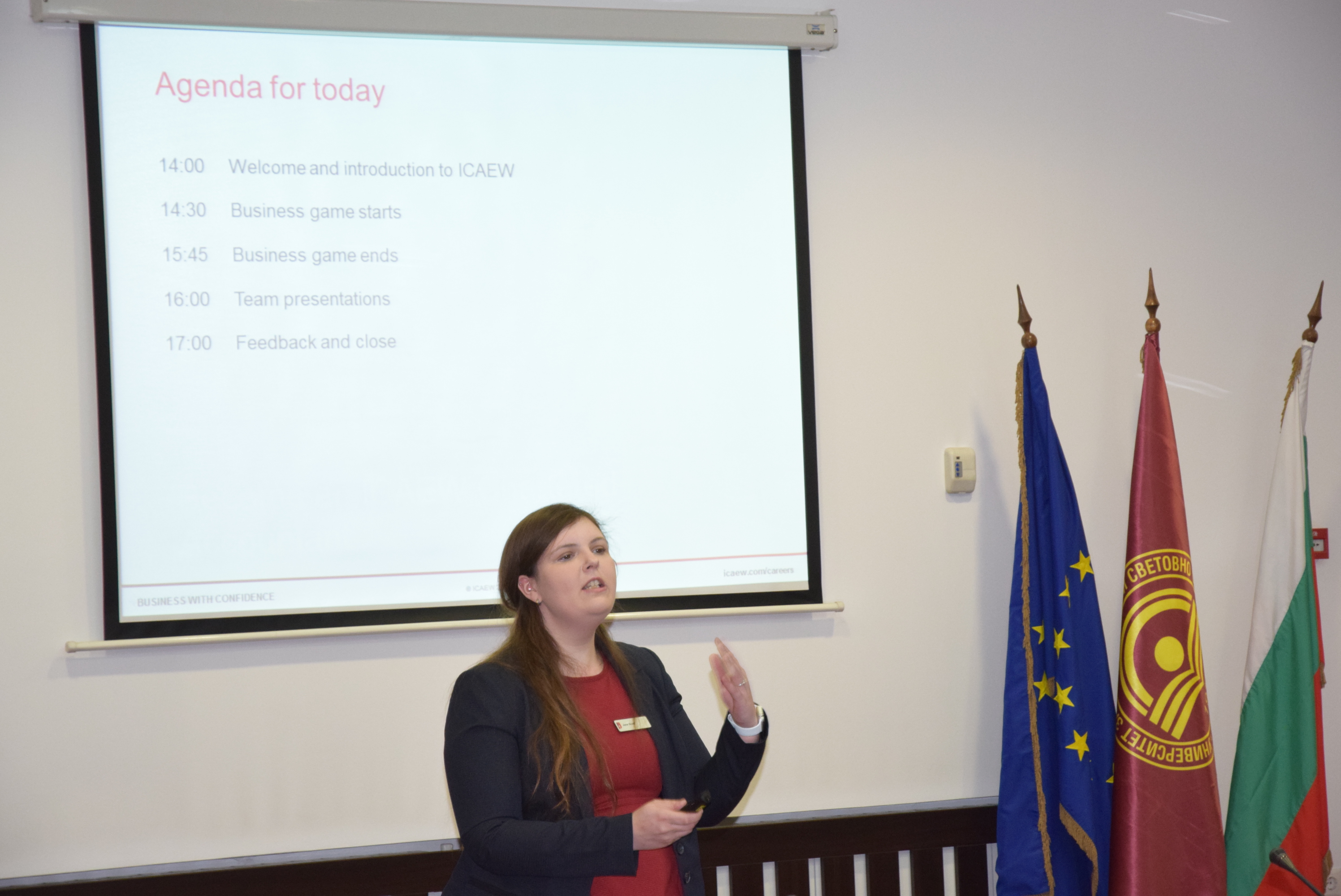 Jane Scott
The ICAEW is found in 1880 and it has more than 140 000 members. Its objective is being recognized as a leading world organization in the field of accountancy and finance, pointed out in their presentations the representatives of ICAEW. Justin West and Jane Scott specified the most important details for the activity of professional organization of accountants in Europe. They explained that the education and acquisition of the ICAEW qualification had been organized in three levels – Certificate, Professional and Advanced level and they also commented on the structure of modules included in the qualification of Chartered Accountant.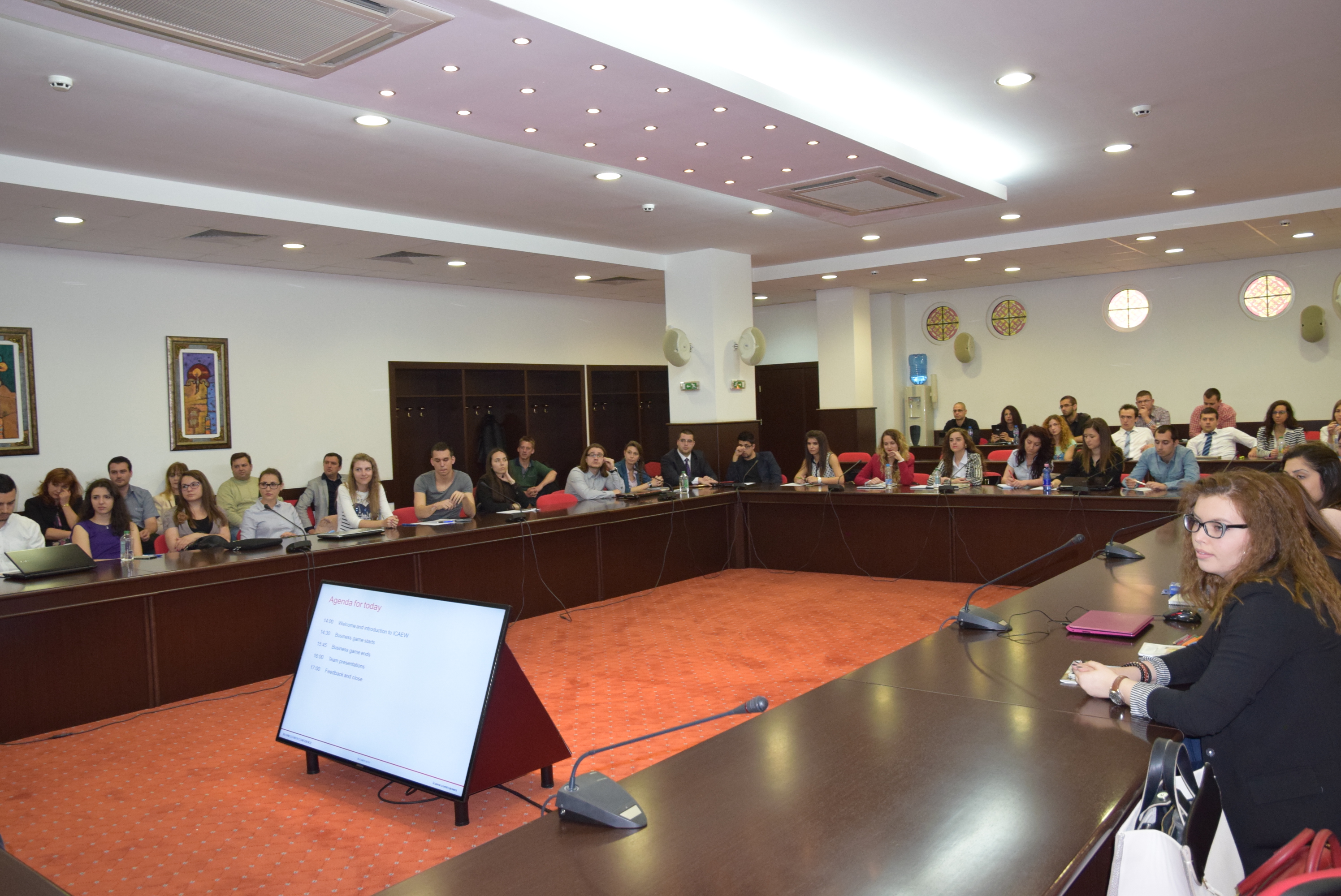 The teams are ready to begin the business game.
Bachelor`s and Master`s degree students from the Finance and Accountancy Faculty took part in the business game in groups of 5 people. Participants having excellent knowledge in Accountancy and Finance and very good command of English language had the opportunity to show their abilities in a specific way - they had to solve a financial case.