Students Seminar on The Mobility and Cooperation with The German Universities and German Academic Area
Students training seminar-discussion on the Mobility and Cooperation with the German Universities and German Academic Area was held at the UNWE. The meeting was organized by Senior Lecturer Dr. Mina Hubenova from the Foreign Languages and Applied Linguistics Department and graduates from the UNWE who have studied at the Friedrich-Alexander University in Erlangen-Nürnberg and other universities in Germany.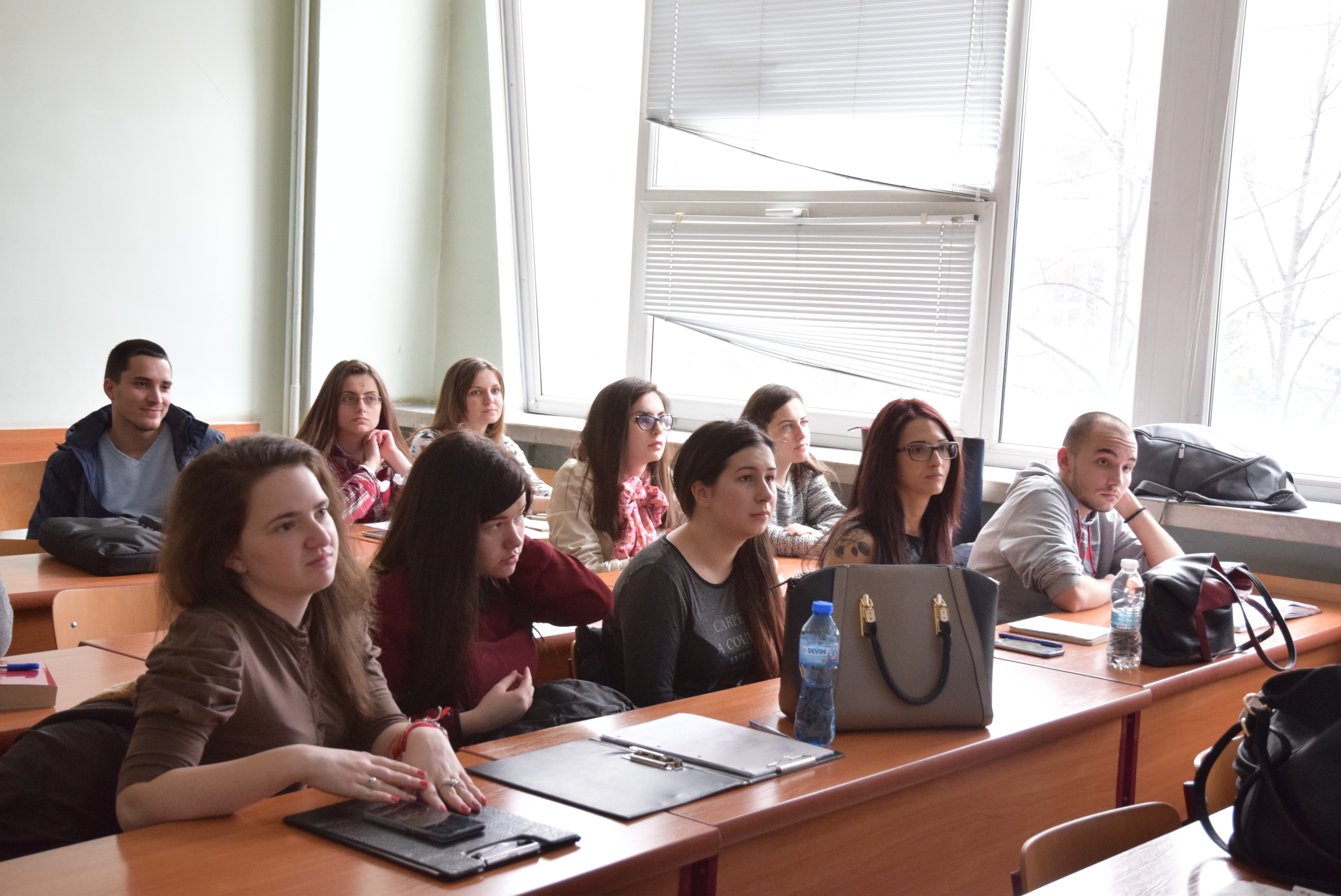 During the seminar
During the seminar were discussed the opportunities for funding of various educational forms for Bachelor`s, Master`s and Doctoral degree by the Bavarian Academic Center for Central, Eastern and Southeastern Europe (BAYHOST), Austrian Ministry of Science and Research, Switzerland through its Embassy in Sofia, etc.
In her presentation Vanya Tsolova who has graduated International Economic Relations at our university gave information about the education, requirements of admission, scholarships, conditions of life and studying at the country, etc.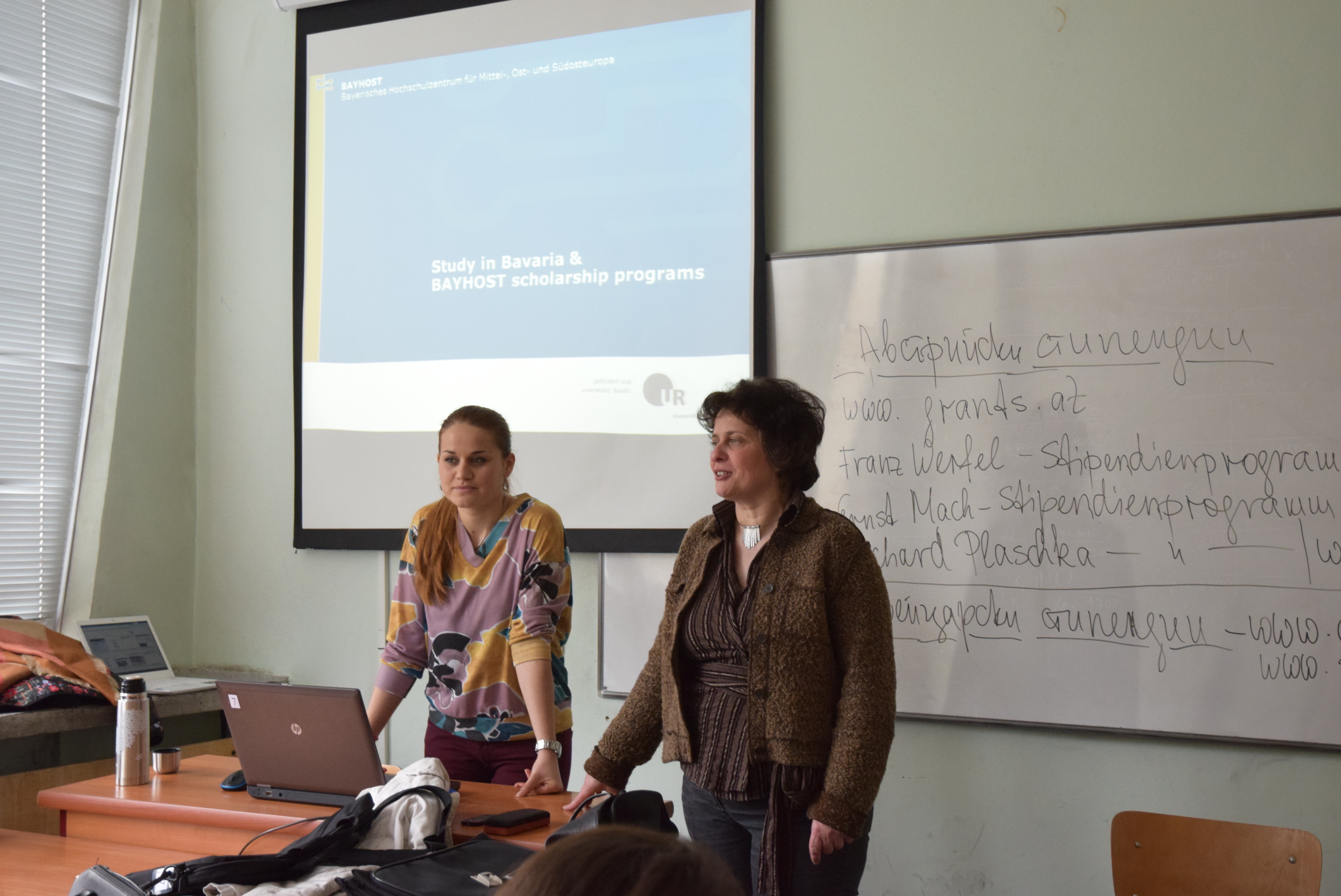 Dr. Mina Hubenova (on the right) and the presenter Vanya Tsolova
Students asked lots of questions and obtained information about the ussues related to the life and academic presence of Bulgarians in the German speaking countries.