Meeting with The Managing Body of The Professional Business Academy of Tirana
By the invitation of the Legal Faculty and its Dean Prof. Dr. Hristina Balabanova a delegation from the Professional Business Academy (PBA) of Tirana, Albania visited the UNWE. At the meeting attended Prof. D.Sc. (Econ.) Valentin Kisimov, Vice Rector of UNWE, Assoc. Prof. Dr. Konstantin Tanev from the Private Legal Studies Department as well as the delegation from the PBA led by the Rector of the Academy Dr. Ylber Bezo.
Prof. Hristina Balabanova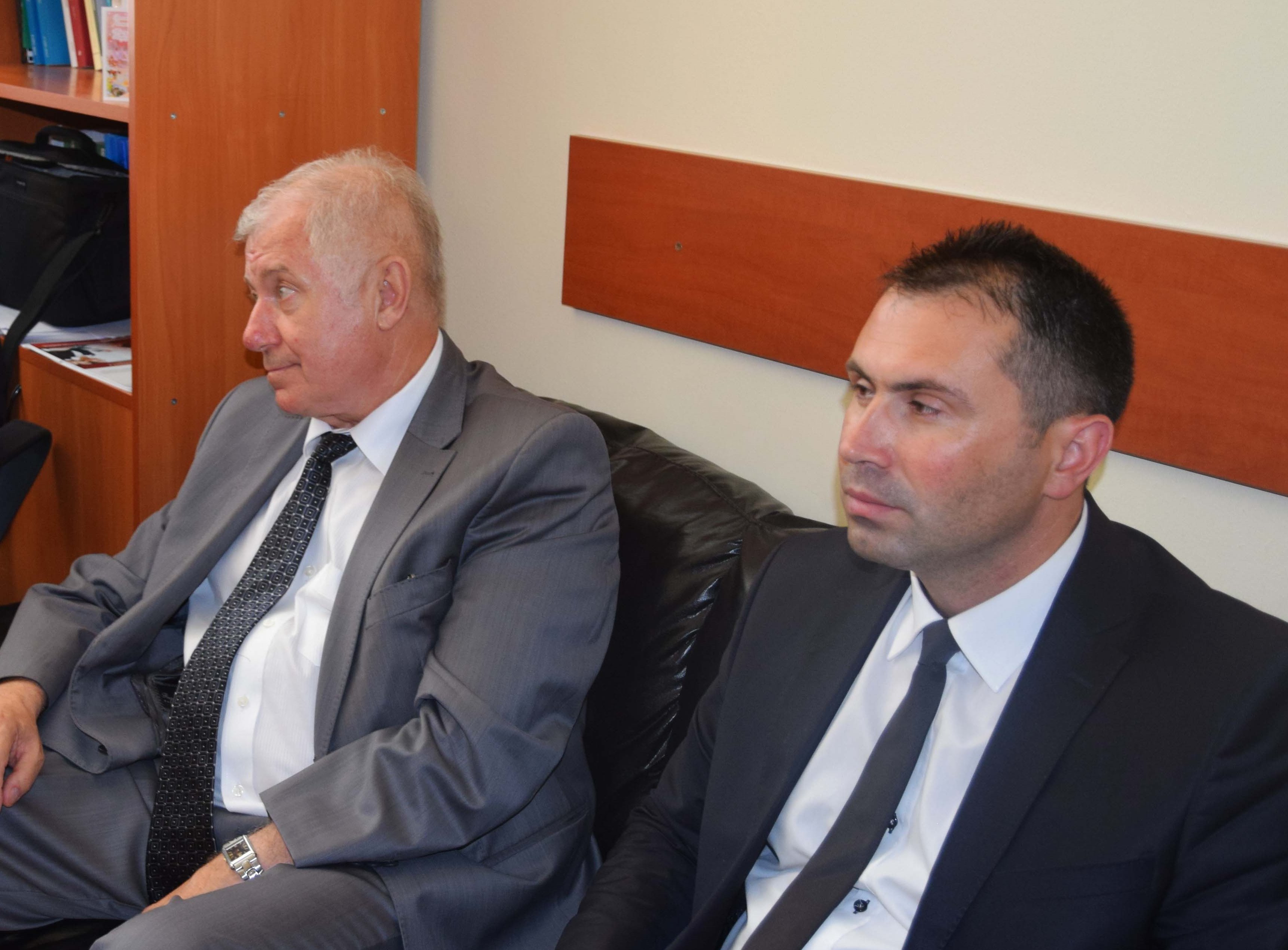 Prof. Valentin Kisimov (on the left) and Prof. Bledar Ilia, Dean of the Legal Faculty of Academy
During the meeting the opportunities for a future cooperation between the Legal and Business Faculties of both universities were discussed.
In the ranking of legal education in Bulgaria the Legal Faculty of UNWE occupies the first place and the second place according to the various criteria of assessment, outlined to guests Prof. Balabanova. There is one specific thing – our Faculty has been part of a Programme in American Law since its establishment in 2006 so traditionally courses in Austrian Law are held and the most disciplines in the speciality are studied in the English language, pointed out the Dean of the Faculty.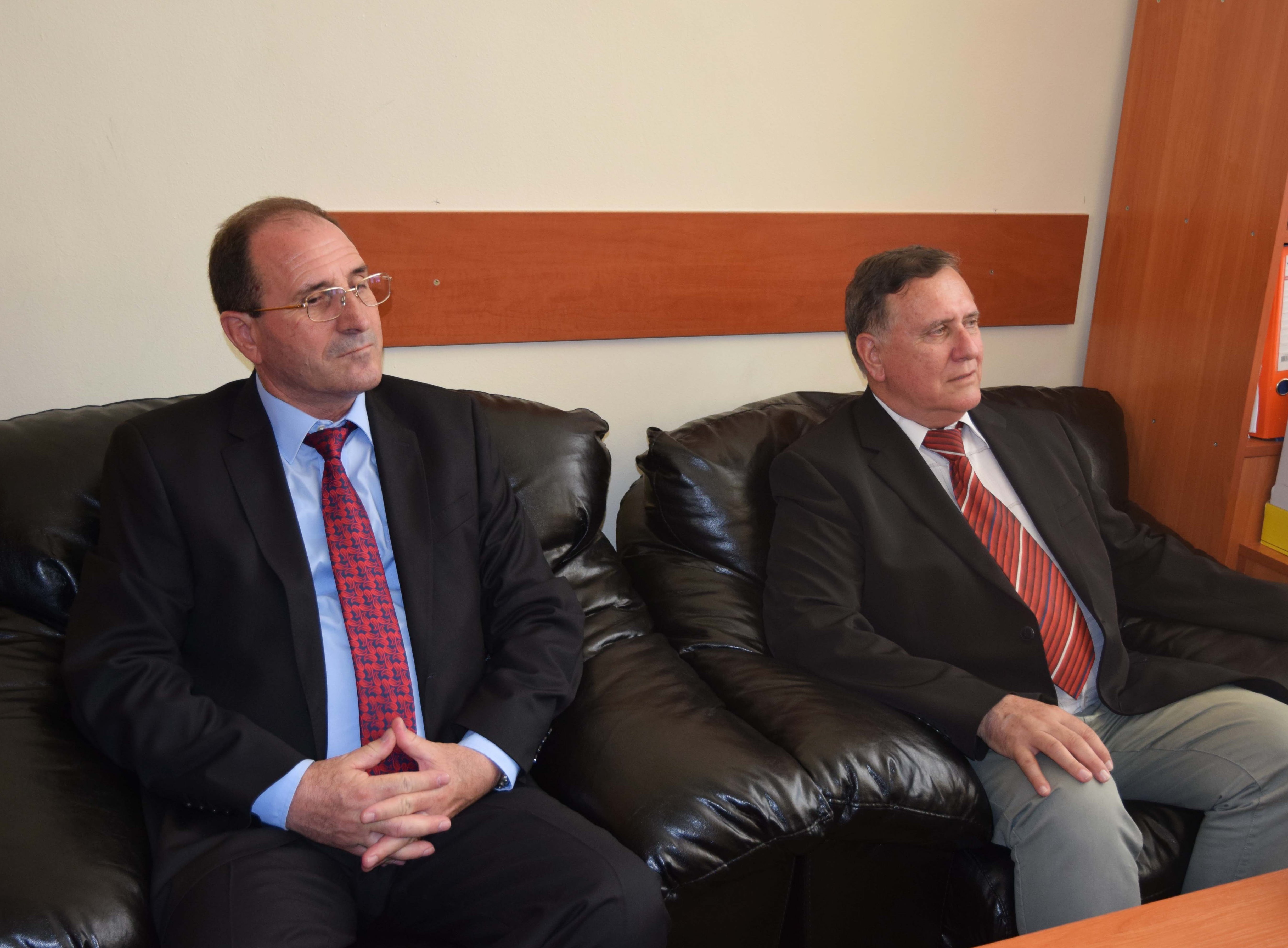 The Rector Dr. Ylber Bezo (on the left) and the Vice Rector of PBA
The vision and mission of UNWE was presented to guests by Prof. D.Sc.(Econ.) Valentin Kisimov. He outlined that the university is the largest one in the country with the highest rating according to the National Agency of Assessment and Accreditation and a leader among the business universities in the Southeastern Europe. The Vice Rector also pointed out that the UNWE has joint Master`s degree programmes with prestigious universities, ten specialities entirely studied in the English language, active cooperation with similar departments of foreign universities as well as membership in international professional organizations.
The Rector of PBA Ylber Bezo expressed his thankfulness for the hospitability of the most prestigious Bulgarian university - UNWE with the hope for successful and long term cooperation between both institutions. He was especially interested in the opportunities for mobility of lecturers and students, joint Master`s and Doctoral degree programmes and access to the rich library fund of UNWE.
Prof. Balabanova invited the Albanian colleagues at the Scientific Conference on the Law Supremacy – Prerequisite of Business Development and Economic Growth which will be held in November at the UNWE.