Open Doors Day at The UNWE
On 30 April in front of the Maxima Aula was held an Open Doors Day at the UNWE. The event was organized by the Academic Activity Directorate – Prospective Students Division, University Center for Marketing and the Students Council.
First impressions of the university and Maxima Aula
The event was opened by Chief Assist. Dr. Nikolay Vankov from the Marketing and Strategic Planning Department who outlined in his presentation that today`s choice sets the beginning of success tomorrow. The education at the UNWE and the diploma will open the doors for you in Bulgaria and in the world. (in the picture below)
Prof. Veselka Pavlova, Vice Rector of Education in the EQD of Master, Distance and Lifelong Learning greeted the guests on behalf of the Rector of UNWE Prof. D.Sc. (Econ.) Statty Stattev.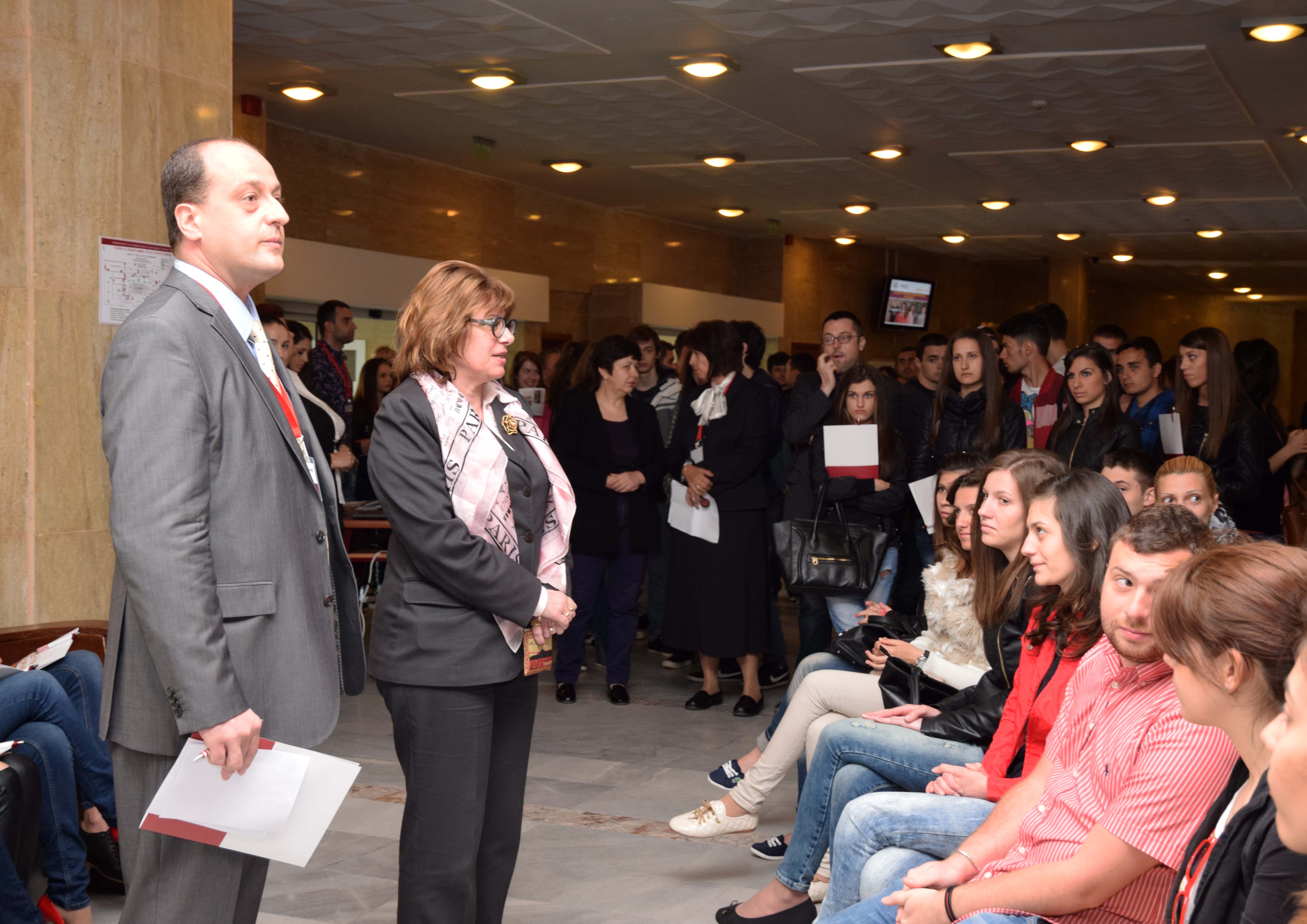 Prof. Veselka Pavlova is greeting the guests at the university.
He outlined that the university provides knowledge and opportunities which are a guarantee of success for its alumni in their career and life.
In the Open Doors Day took part also Prof. Dr. Ognyan Simeonov, First Vice Rector and Vice Rector of Education in the EQD of Bachelor (on the left).
Prof. D.Sc. (Econ.) Valentin Kisimov (the second man on the left), Vice Rector in Electronic Organization with organizers of the event
During the event there were organized special Information Desks where guests could obtain information about the education at the UNWE.
The Information Desk of the Law Faculty
The prospective students, their parents and lecturers visited the academic rooms, University Library, Congress Center, Bonsist Sports Center and the Test Center to obtain information about the conditions of application and opportunities for education at the UNWE.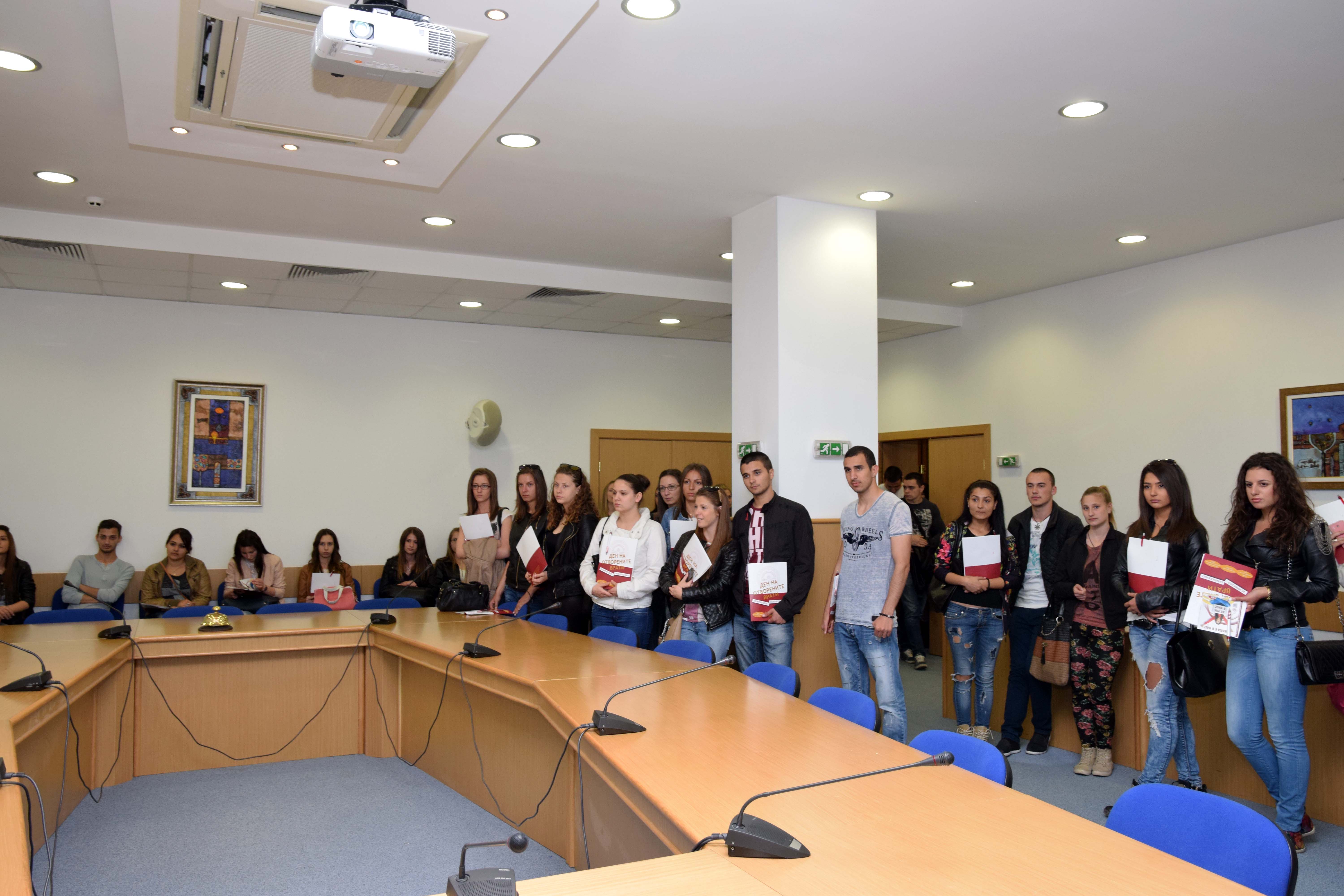 In the Small Conference Hall
At the Reception Center
For those who wished was held a trial electronic exam for prospective students at the Test Center.
In front of the Test Center
During the exam