Public Lecture: An Overview of Nuclear Security
A public lecture: An Overview of Nuclear Security was delivered at the university by Dr. Sara Kuchesfahani from the Center for International Trade & Security (CITS) to the University of Georgia, USA. The lecture was organized by the National and Regional Security Department and the Center for Strategic Researches in Defence and Security at UNWE as a preparation for the future international Master`s degree programme in Nuclear Security at the university.
During the lecture in the Small Conference Hall
Prof. Dr. Dimitar Dimitrov, Head of the National and Regional Security Department presented the lecturer Dr. Sara Kuchesfahani and her attendants Karen Cruz, Business Manager of CITS to the University of Georgia and Ira Plaxs, student girl at the Center.
In a brief presentation Karen Cruz explained the objectives and activity of the university center in Georgia as in the field of reducing the threat to human security posed by the trade in technologies and materials for mass destruction as in the educational Bachelor`s and Master`s degree programmes. Ira Plaxs shared her opinion about the training at the center, the disciplines studied by her and the preparation of student research projects.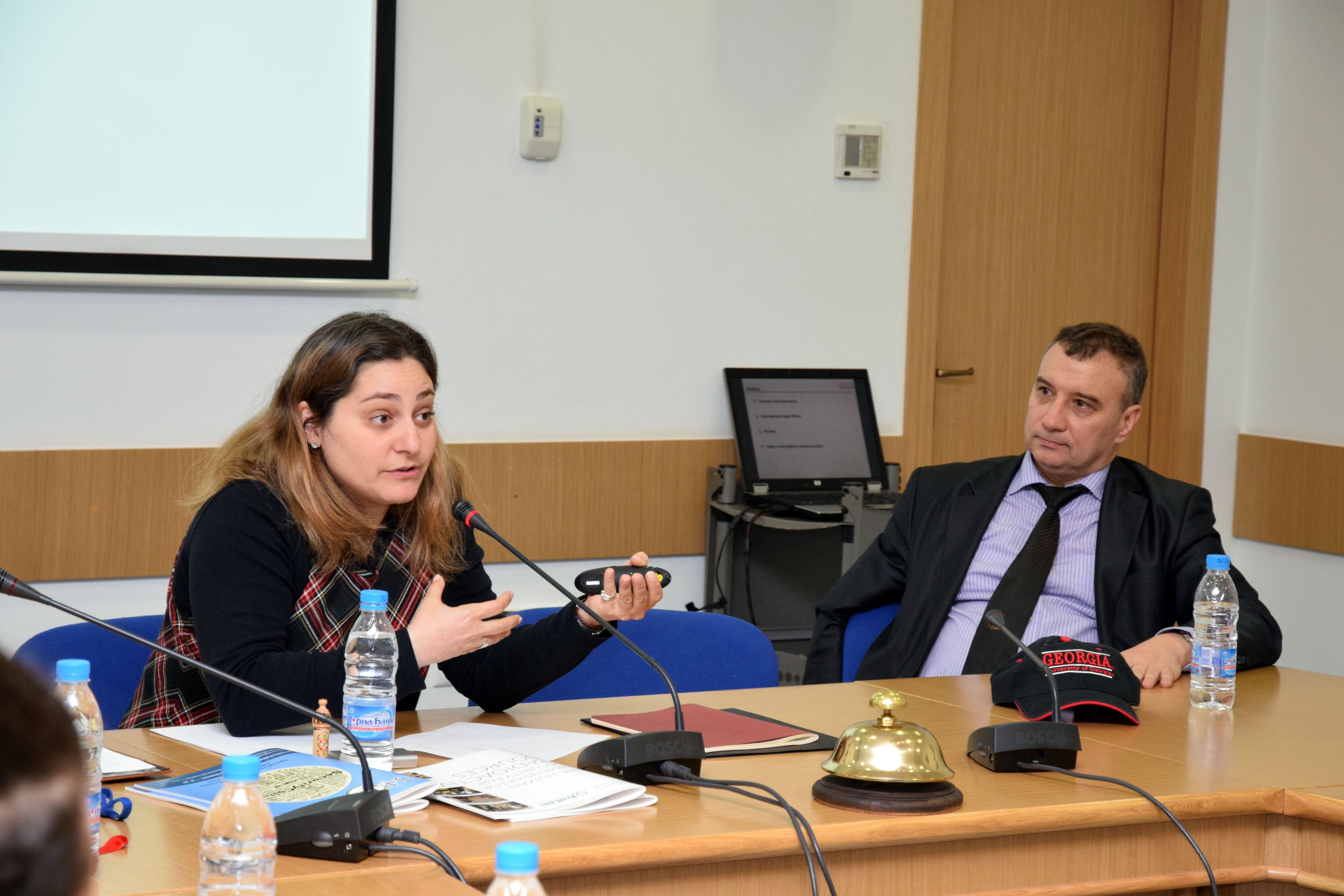 Sara Kuchesfahani and Prof. Dimitar Dimitrov
The lecturer Dr. Sara Kuchesfahani examined in details the term "nuclear security" and the prevention, detection as well as the response in cases of theft, nuclear sabotage, illegal transfer or other malicious acts involving nuclear materials, radioactive substances or their associated facilities. The nuclear security has differentiated as a field of international security and programmes for improvement of the chemical, biological, radiological and nuclear culture has been elaborated, pointed out Sara Kuchesfahani.
In her presentation Dr. Kuchesfahani outlined the nuclear weapon free zones, the main threats to the nuclear security – nuclear terrorism, malicious uses of radiological substances, theft and sale of radiological materials. She emphasized also on the necessary steps for strengthening the nuclear security.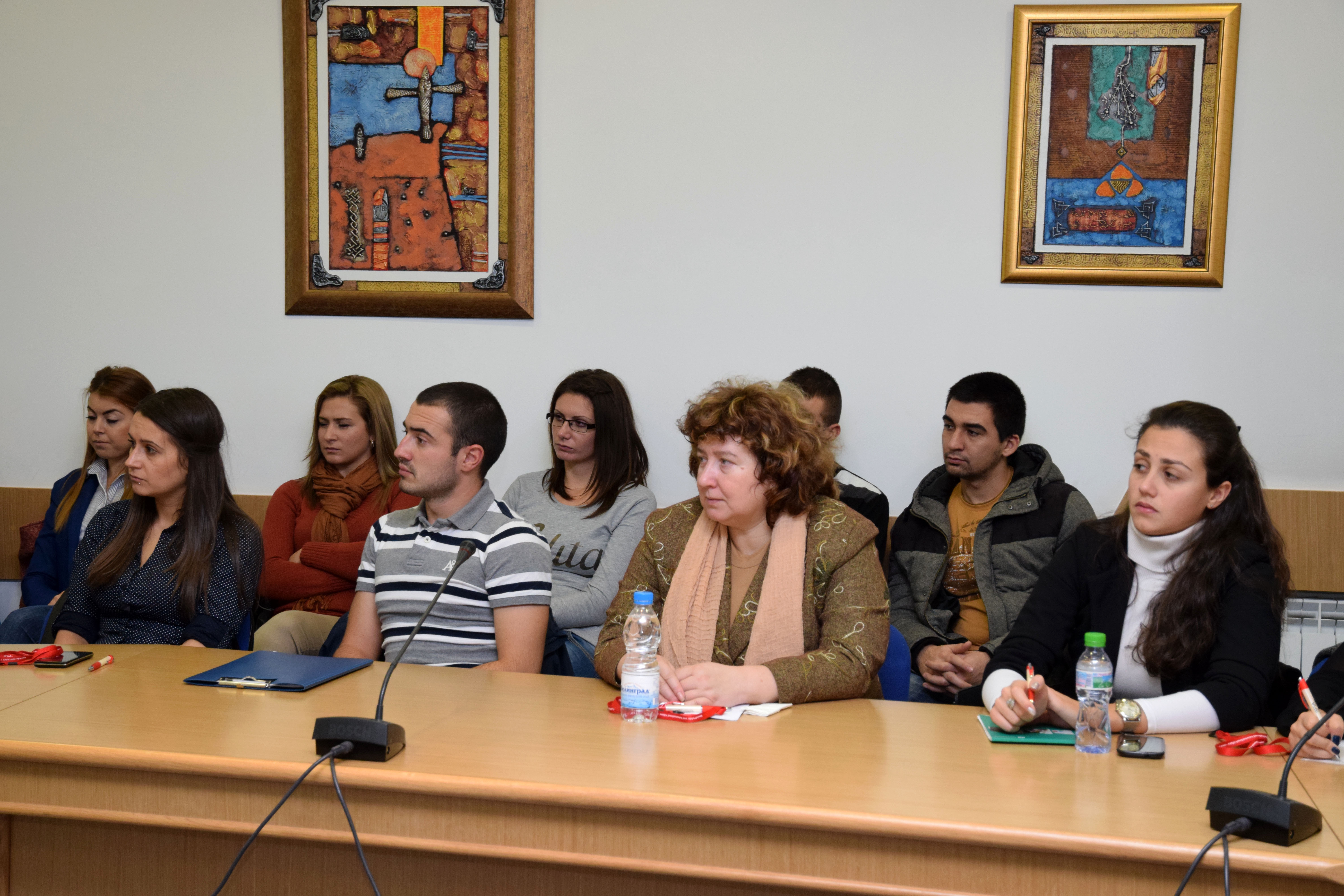 In the Conference Hall