Good Luck To The Students from The Regional Center for Distance Learning in Plovdiv!
By an official ceremony it was opened the new academic year also at the Regional Center for Distance Learning (RCDL) of UNWE in Plovdiv whose academic activity is implemented at the College of Economics and Administration (CEA).
Prof. Dr. Veselka Pavlova, Vice Rector in the Education for EQD of Master of Science and Distance Learning greeted the students and wished them success. She outlined that both professional fields of Economics and Administration and Management had reached the highest entry level and the highest grades had been valid as for the regular as also for the distance form of education. You have chosen the most prestigious university, assured the students the Vice Rector.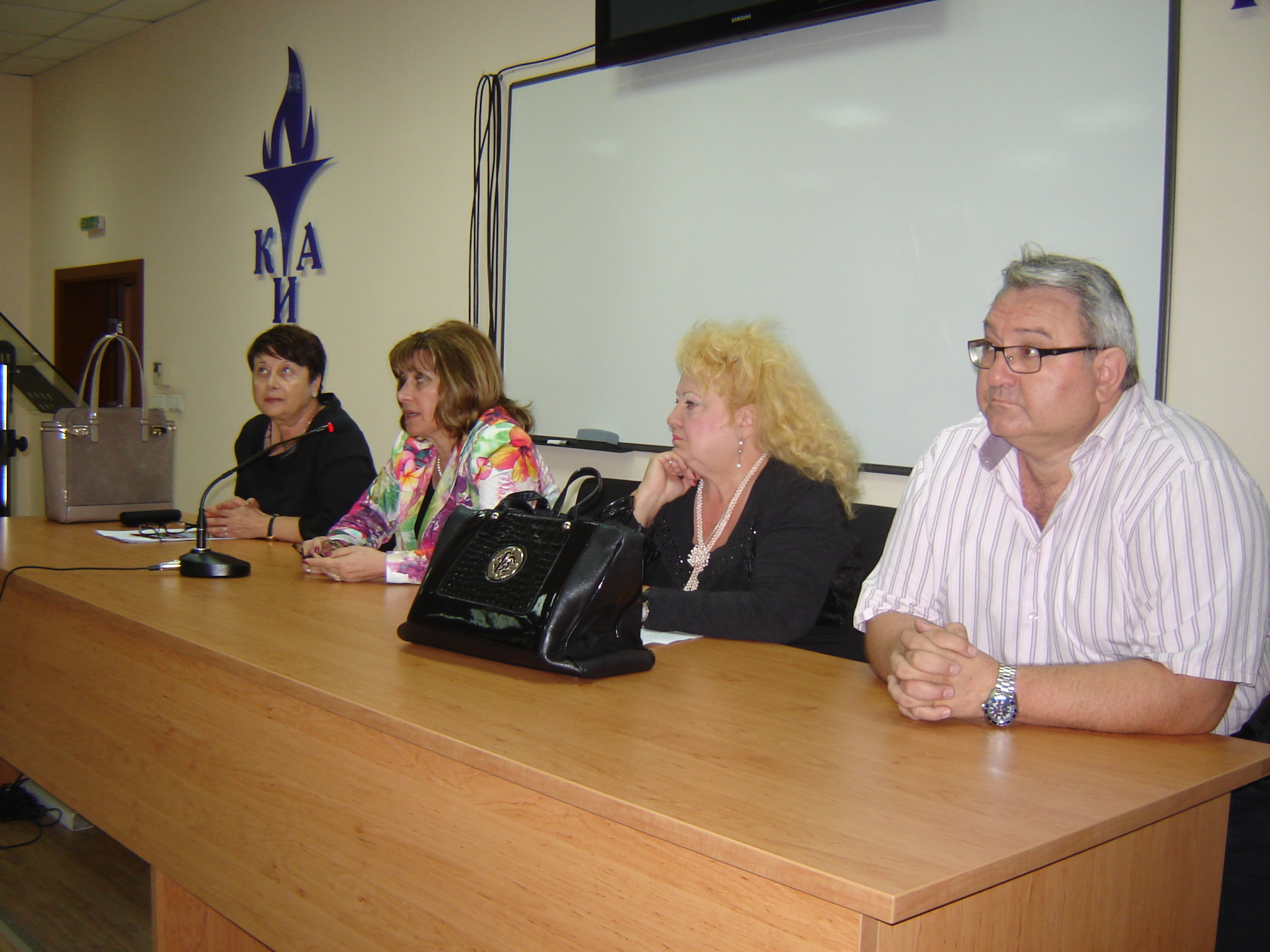 From the left to the right: Prof. Dr. Emilia Milanova, Director of the RCDL-Plovdiv, the Vice Rector Prof. Dr. Veselka Pavlova, Prof. Dr. Sonia Dokova, Head of the Regional Development Department and Prof. D.Sc. (Policy) Georgy Manolov, President of the CEA.
"Prof. Manolov is an exclusive professional and we work as equal partners", appreciated Prof. Pavlova the academic cooperation between the UNWE and CEA.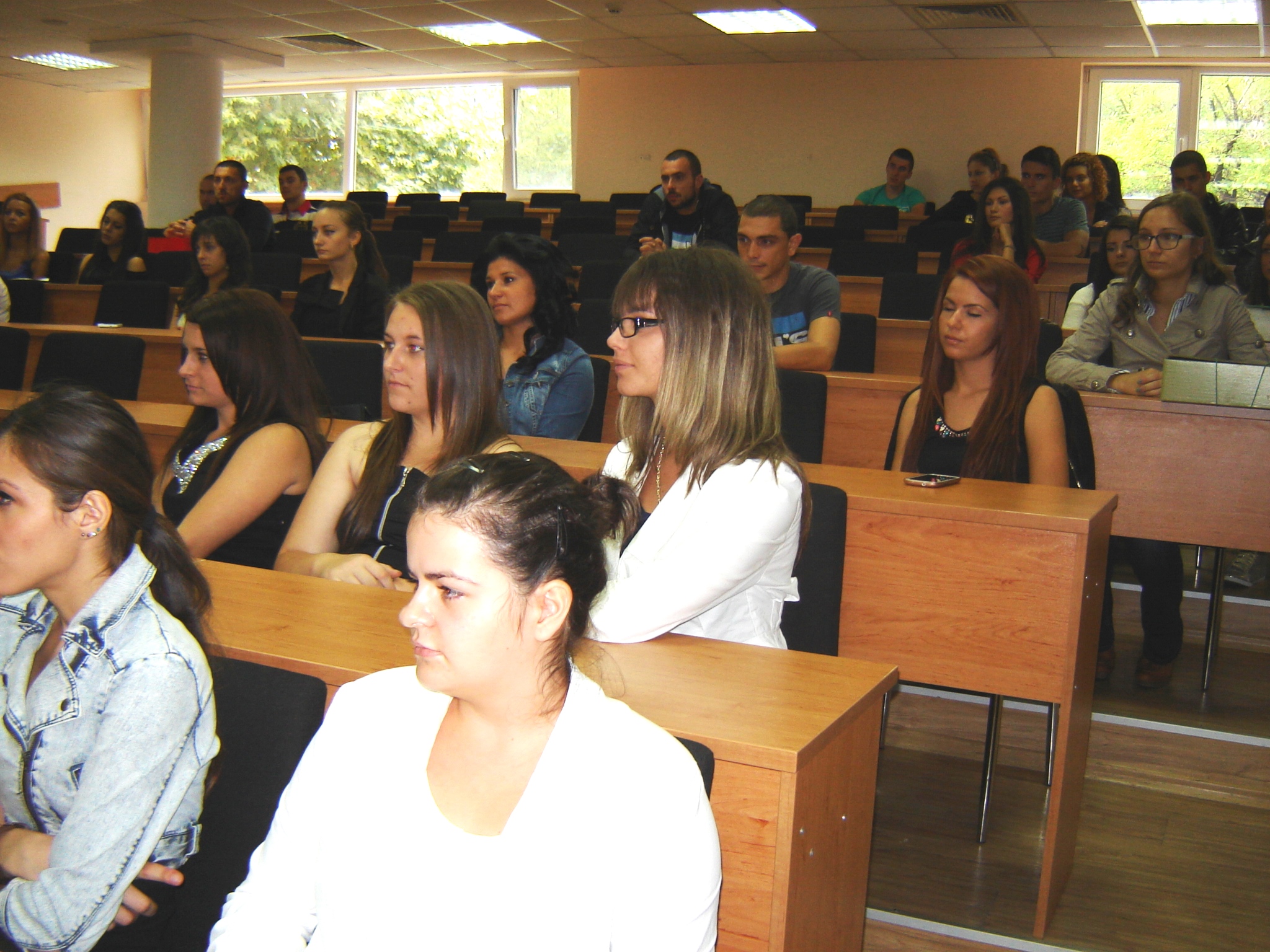 The first year students
The President of CEA Prof. D.Sc. (Policy) pointed out that the distance learning is a modern and progressive form of education appropriate for young working people so it would be implemented also at the College of Plovdiv. He wished the students success and tail wind.