Public Lecture on The World Tourist Industry in The XXI Century
In the public lecture on the World Tourist Industry in the XXI Century organized by the Economics of Tourism Department, Michelle Goshman presented to students the expected development of the most prosperous industry in the world. The event was attended by Prof. Dr. Valentin Goev, Vice Rector of the university, Prof. Dr. Dimitar Tadarakov, Head of the Economics of Tourism Department, lecturers and lots of students.
Our university by the Economics of Tourism Department for the first time in our country implemented a joint Master`s degree programme with a French university (Universite du littoral Cote D`Opale (ULCO) which was also the first trilingual Master`s degree programme for the UNWE, outlined at the opening of the Forum Prof. Dr. Dimitar Tadarakov. He outlined that the public lectures and meetings with the European and world scientists had opened new horizons for a joint cooperation.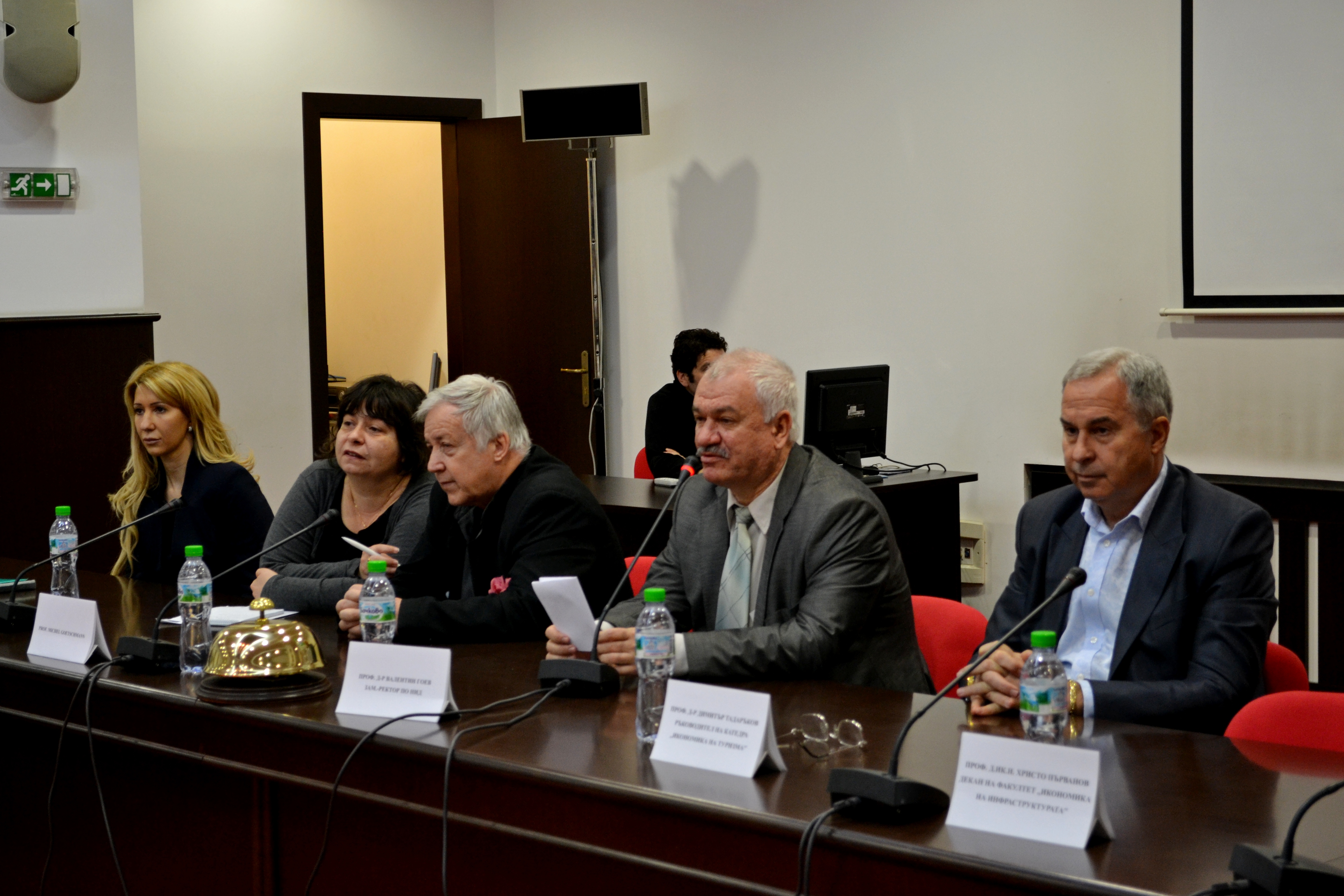 From the right to the left: Prof. Dr. Dimitar Tadarakov, Prof. Dr. Valentin Goev, Michelle Goshman
An intensive international activity is developed by the Department, emphasized in his welcoming speech Prof. Dr. Valentin Goev who greeted the guest-lecturer on behalf of Prof. D.Sc. (Econ.) Statty Stattev, Rector of the university. He wished the horizons for cooperation to be broadened also by a Doctoral degree programme pointing out as an example the joint Doctoral degree programme between the UNWE and the Free University in Brussels (Vrije Universiteit Brussels, VUB).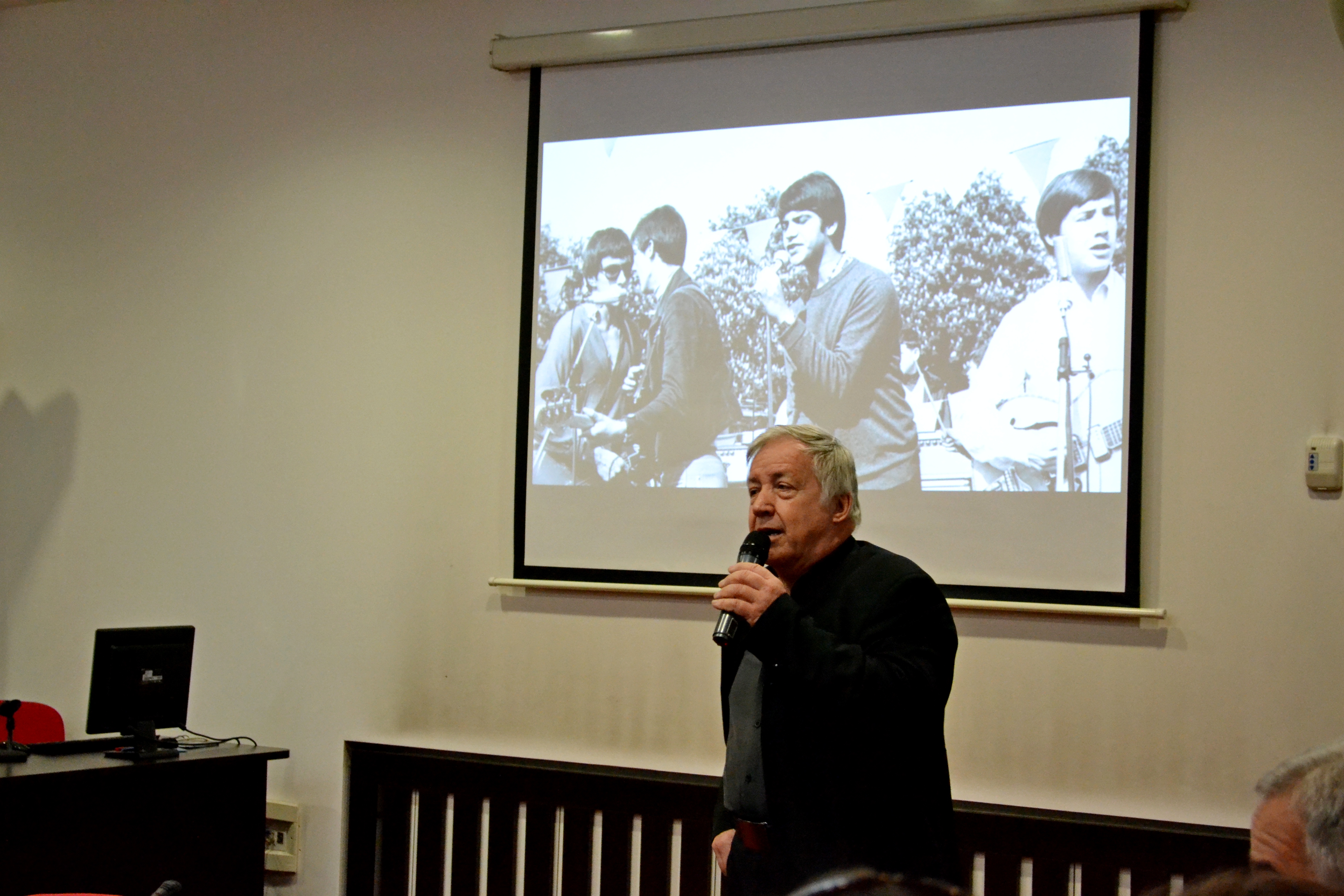 The guest-lecturer Michelle Goshman
The Swiss lecturer Michelle Goshman briefly introduced his professional career - from a tour operator, work at the travel agencies and hotels to his political activity as a mayor of Geneva, his round-the-world trip and present consulting and lecturer`s work in various parts of the world. By a presentation he answered the question "how the tourism had been invented", examined the importance of the aviation for the tourist industry, the appearance of high-speed trains, etc. Michelle Goshman outlined "his provocations" and predicted for the next 30 years the development of the railway transport instead of the air one as well as a general change in the attitude and nationality of the "global tourist". The lecturer showed in a schedule the expectations for development of the sector and specified in numbers its status in 2013 - the turnover of the tourism industry worldwide has been 6000 milliards which is equivalent to three times the GDP of France. One milliard people have traveled to various parts of the terrestrial globe and 450 million people have been employed in the tourism sector. "Tourism is the largest industry in the world", said the lecturer and defined the supporting words for the successful future professionals - passion and motivation.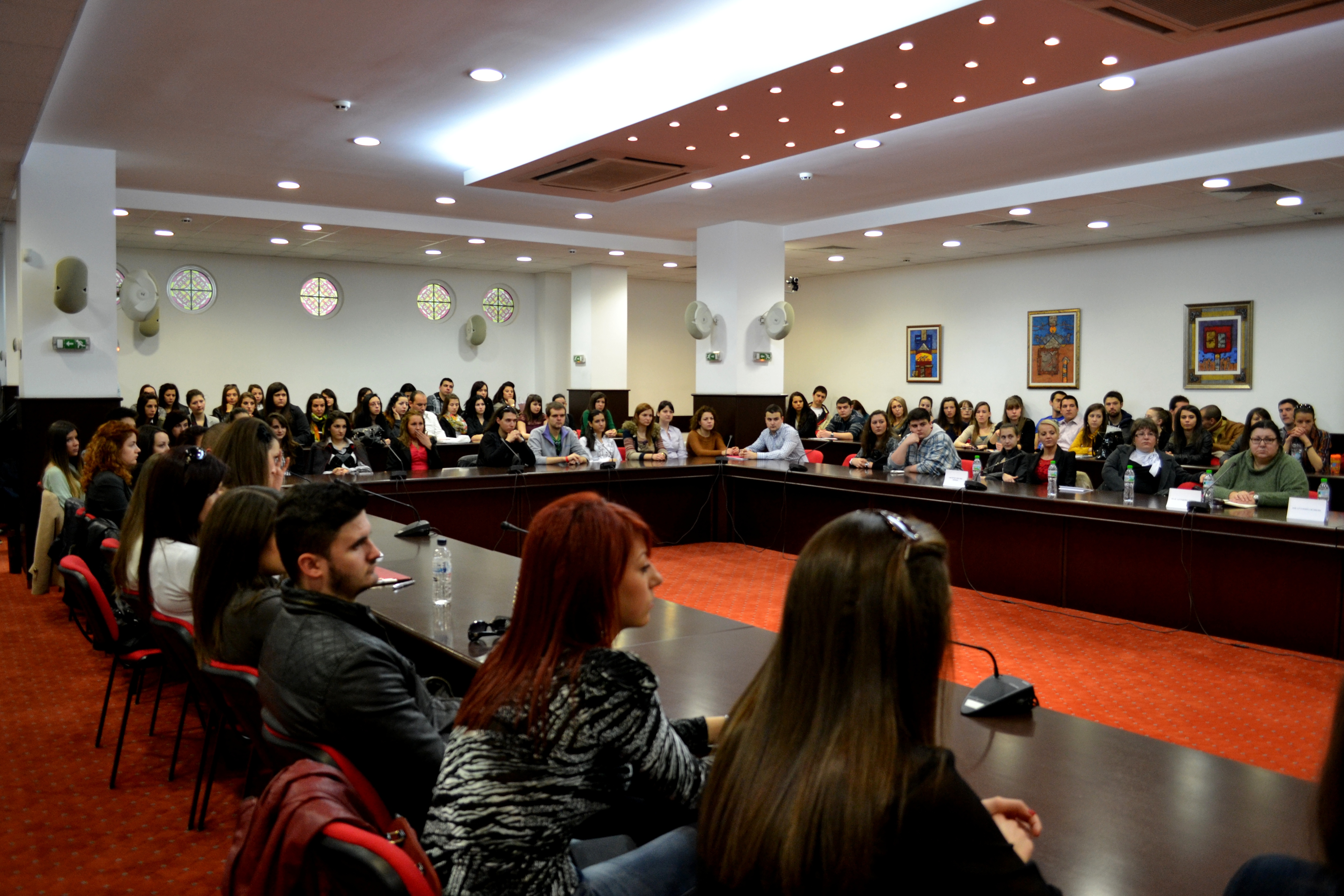 At the Large Conference Hall