Joint Doctoral Programme between The UNWE and The Free University in Brussels
The Agreement of Joint Doctoral Programmes concluded between the University of National and World Economy and the Free University in Brussels (Vrije Universiteit Brussels, VUB) is a new contribution to the academic cooperation between the UNWE and universities from the European educational area. The Agreement was signed by Prof. D.Sc. (Econ.) Statty Stattev, Rector of UNWE and Prof. Dr. Paul De Knop, Rector of VUB.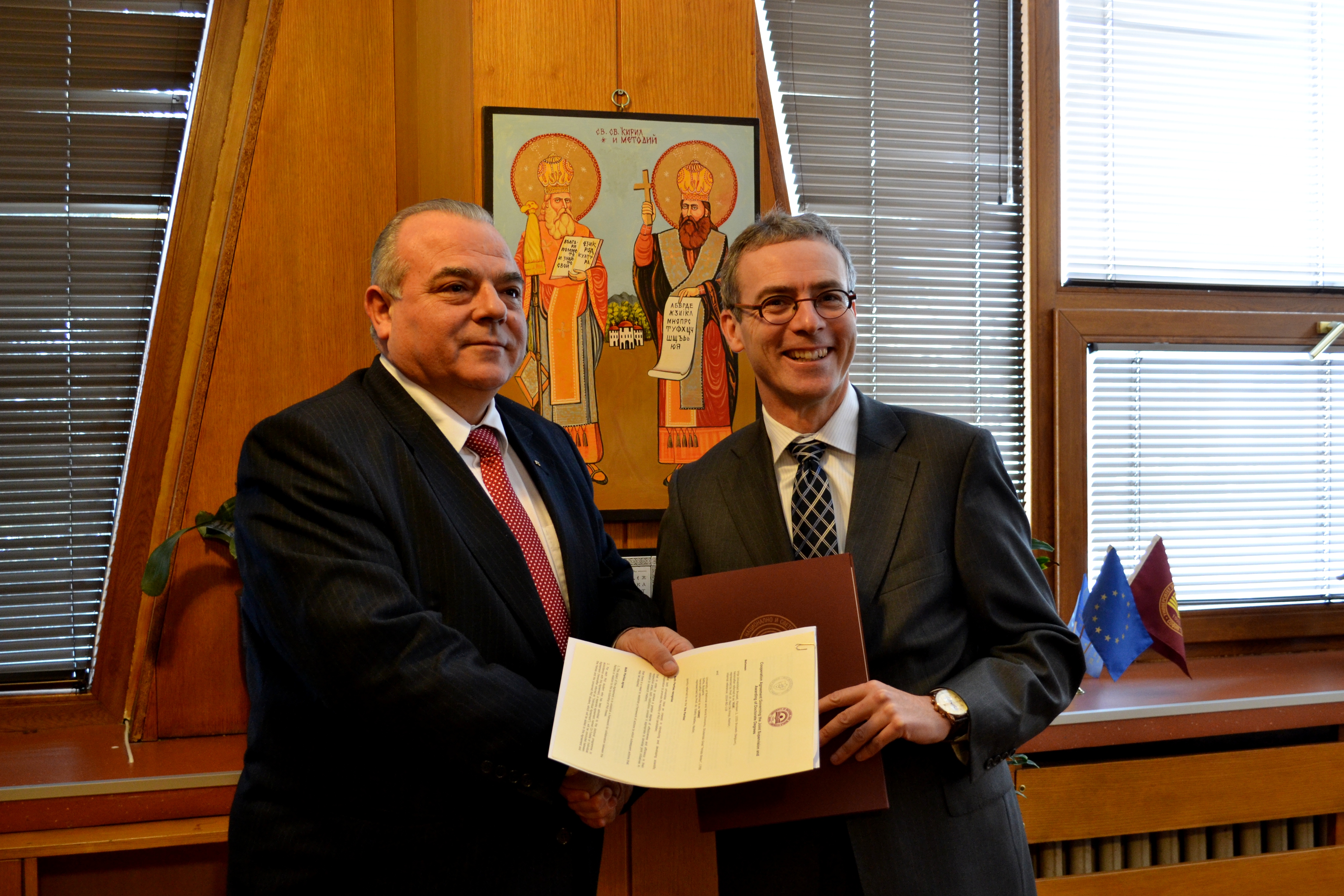 Prof. D.Sc. (Econ.) Statty Stattev (on the left) and Prof. Dr. Paul De Knop after the signing of the Agreement
On Belgium part in the official meeting participated Prof. Dr. Joel Branson, Dean of the Economic, Social and Political Sciences Faculty of VUB, Prof. Dr. Jacques Vilrokx, Professor of Sociology at the University of Brussels and Prof. Dr. Nikolay Dentchev. They expressed their confidence in the opportunities for useful and successful cooperation in the education of Doctoral students. The opportunities for joint Master`s degree programmes between both educational institutions were also discussed.
Wishes for success in the joint activity
The first Doctoral students who will be part of the Joint Programme are Ivan Bozhikin from the Economics Department, Svetlana Boyadzhieva from the Management Department and Yordanka Ivanova from the Entrepreneurship Department. Their scientific tutors are Prof. D.Sc. (Econ.) Rumen Gechev, Assoc. Prof. Dr. Matilda Alexandrova and Prof. D.Sc. (Econ.) Kiril Todorov.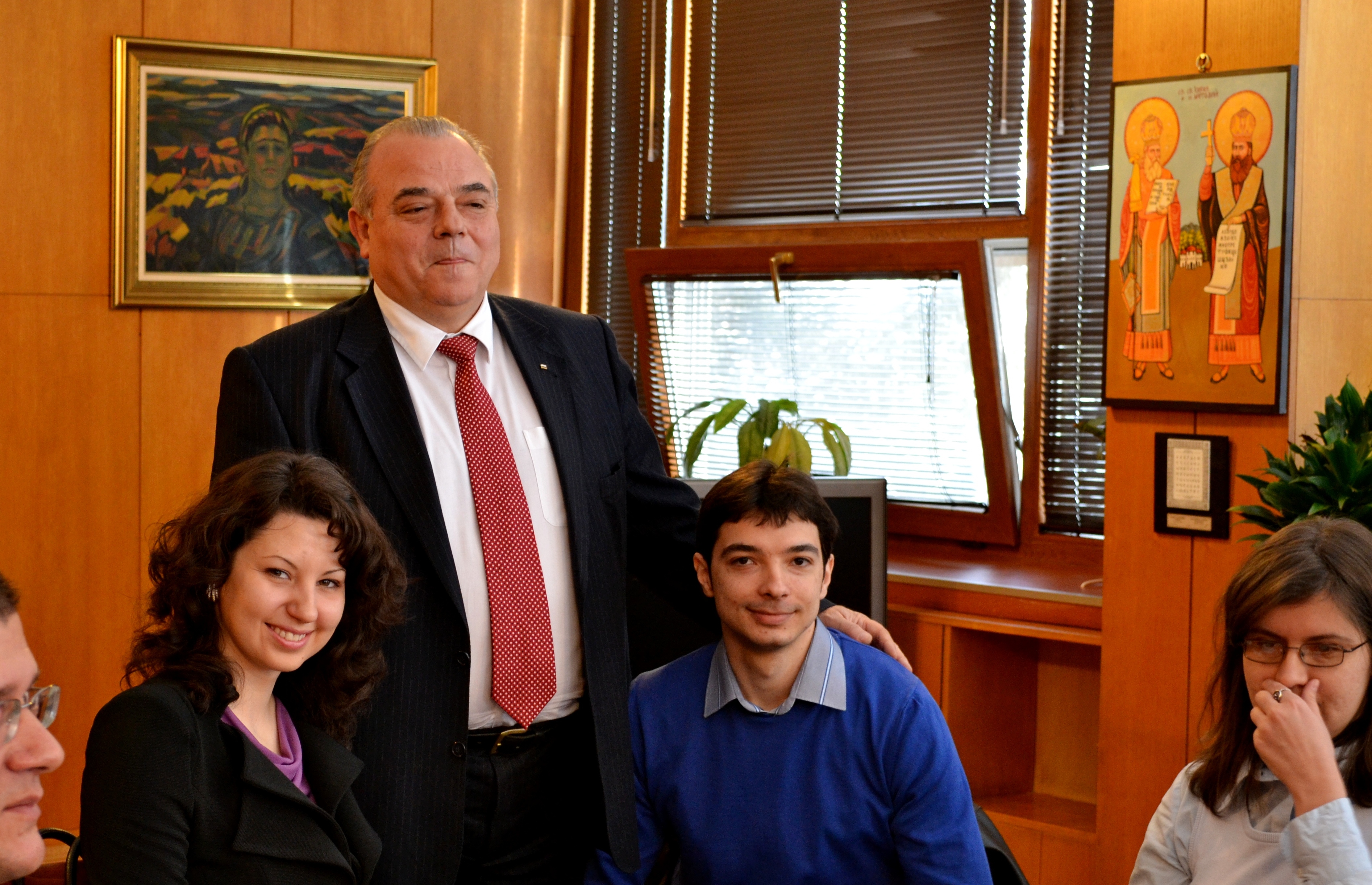 The Rector with the three Doctoral students
As Coordinator on Implementation of the Agreement on the UNWE part is appointed Prof. Dr. Pencho Penchev.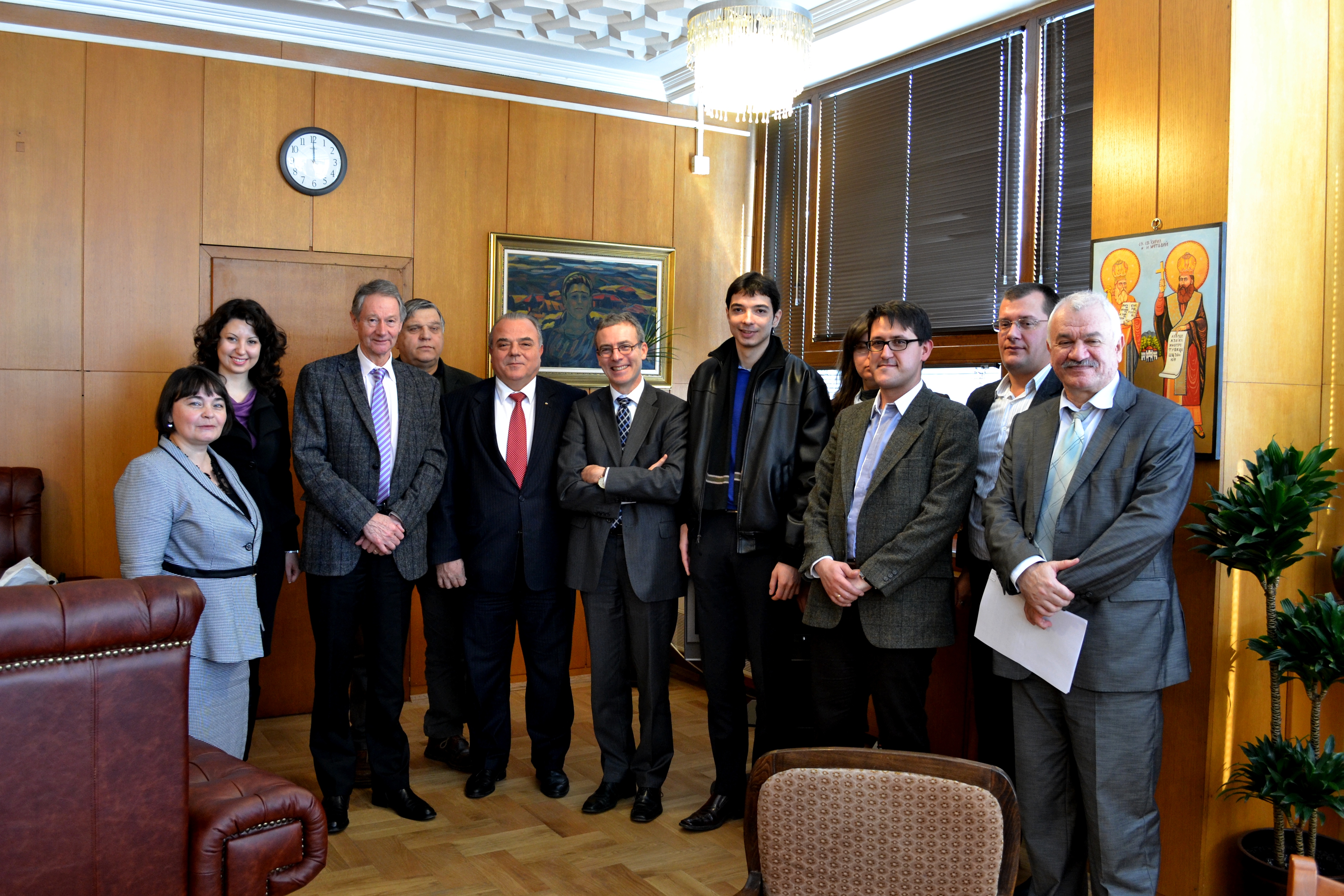 A photo after the signing of the Agreement