The Business and UNWE – Together in A European Project on Students Practices
182 are students from the university who have successfully completed their practice and must receive their scholarships now. Nearly 3000 are their colleagues registered in the website of the Ministry of Education and Science who wish to participate in the project Student Practices co-financed by the European Social Fund where our university is a partner of the Ministry of Education and Science.
In a meeting with students the presenter Assoc. Prof. Dr. Rosen Kirilov, functional expert of the project explained the objectives and requirements for a successful practice in a real work environment. The project Student Practice envisages to train, prepare and find work for 4 600 students from the UNWE till the end of October 2014. Among the main objectives of the project is to be created real workplaces which will improve the realization of graduates and assist the quality of education providing opportunities for acquisition of practical experience which will make easier the transition from educational institutions to the workplace.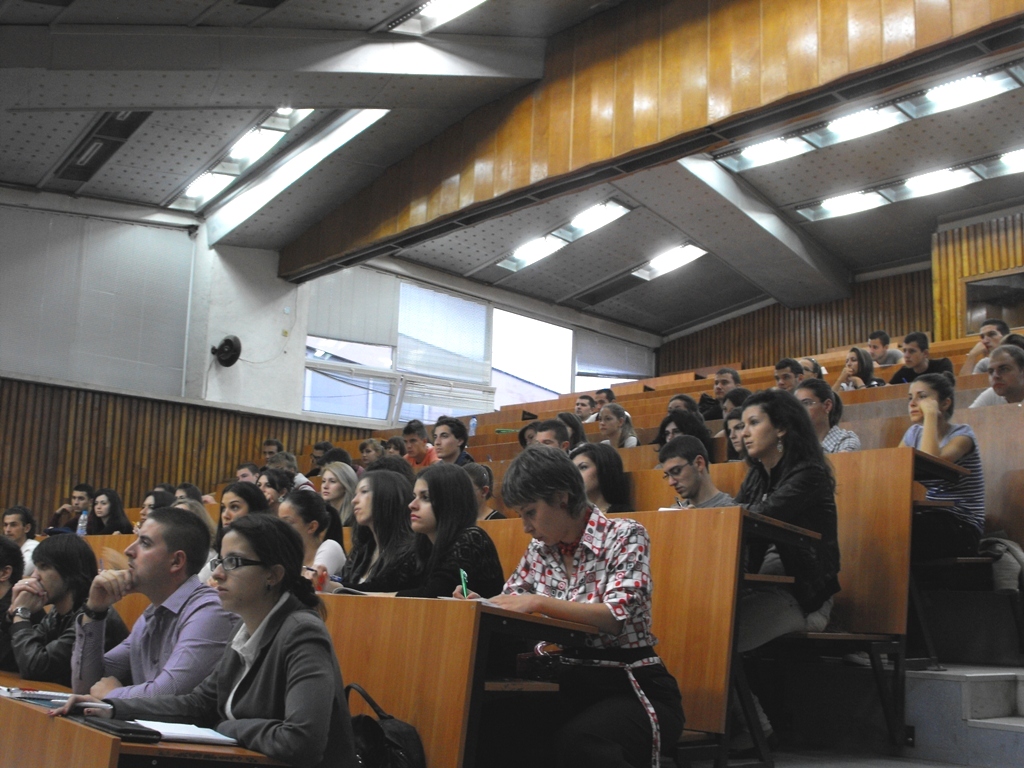 Participants in the meeting
When students have already registered on http://praktiki.mon.bg/sp/ and have chosen a particular position from the list of employers in their professional field they have to get a few steps more. After an approval from the employer and confirmation by the student it must be selected an academic tutor from the university to monitor the individual practical training. The mentor is a representative of the organization who cares about the training and preparation of the programme of activities which have to be implemented by the student. The mentor must confirm the student schedule reflecting the work on dates and hours whose total number is 240 hours. When the program and schedule are confirmed, within 12 calendar days it must be submitted the contract generated by the system. The contracts of students, employers and mentors are accepted at the UNWE, Office 2068, every Monday from 3.00 p.m. The document must also be signed no later than 5 calendar days prior to conduction of the practical training.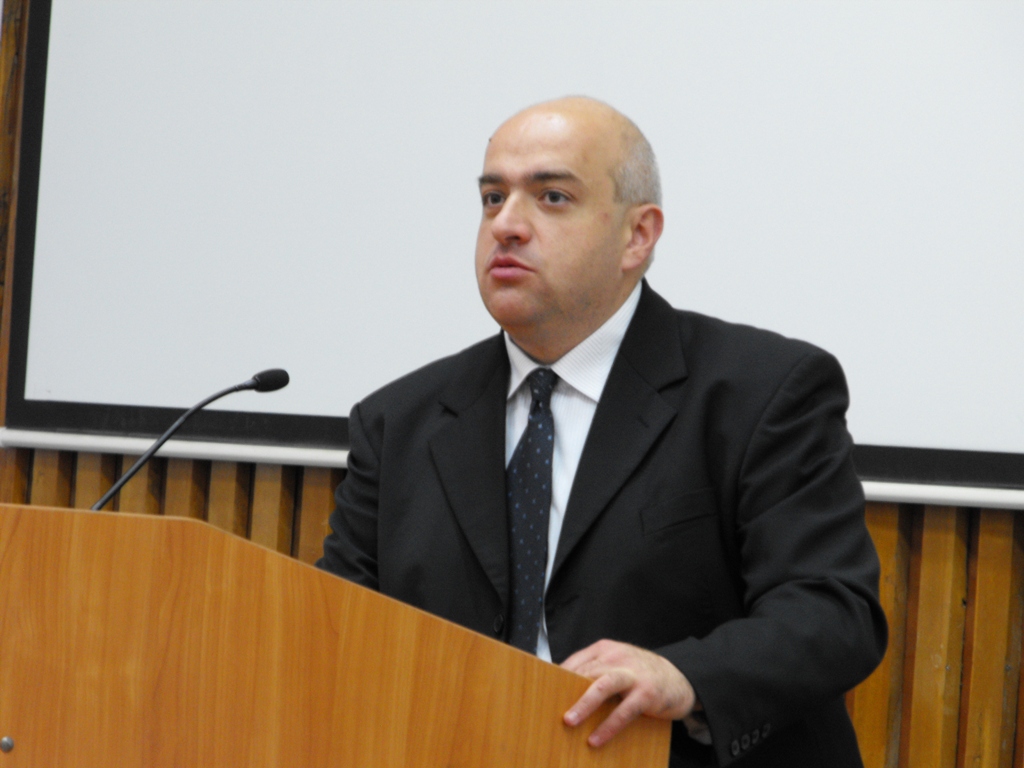 Assoc. Prof. Dr. Rosen Kirilov
After the successful completion of students practice a scholarship of 480 BGN is paid each student. In the project can participate each student in full or part time form of education only once within the frames of the study for acquisition of each educational qualification degree – once during the study for Bachelor`s degree and once during the study for Master`s degree.