Public Lecture by Two Spanish Professors
At the UNWE were delivered public lectures by Prof. Dr. Francisco Javier Blanco Encomienda, lecturer in Statistics and Econometrics and Prof. Dr. Juan Miguel Alcantara Pilar, lecturer on Marketing, both from the Education and Humanities Faculty to the University of Ceuta, Granada, Spain. They visited the UNWE by the Erasmus Programme.
The meeting was opened by Assoc. Prof. Dr. Daniela Kozhuharova, Head of the Foreign Languages and Applied Linguistics Department. She greeted the attendants on the occasion of the International Book Day and the Day of Cervantes and Shakespeare who had died on April, 23rd, 1616. Assoc. Prof. Kozhuharova introduced both lecturers and paid attention to the fact that the residents of Ceuta were extremely brave and freedom-loving because when the British had tried to conquer Gibraltar in 1704 the town had asserted its independence.
Assoc. Prof. Dr. Daniela Kozhuharova
Synthesized and comprehensively, using appropriate video materials both Professors presented the town of Ceuta, the Education and Humanities Faculty and its renovated materially-technical facilities, opportunities to students by the Erasmus Programme as well as some of the specialities studied in Bachelor`s degree (Company Management, Informatics, Primary Pedagogics, Social Pedagogics), Master`s programmes (Teacher`s Preparation and Tourist Companies Management), Doctor`s degree programme on Educational Models – Educational Institutions Formation and Development, etc. They invited our students and lecturers also to visit the Faculty in Ceuta by the Erasmus Programme.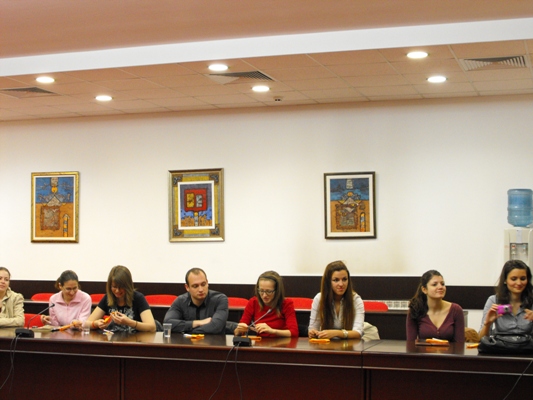 Students listened with interest both lectures in Spanish language.
Prof. Dr. Francisco Javier Blanco Encomienda read a lecture on the Entrepreneurship and Economic Development containing actual data about Spain, Bulgaria, the European Union, the Economic Cooperation Organization, etc. The presentation was structurally elaborated in details in three parts: consequences of contemporary economic situation, entrepreneurship and business plan of the company.
The lecture of Prof. Dr. Juan Miguel Alcantara Pilar was on the Inter-Cultural Communication. The fascinating and intriguing presentation of different models of intercultural interactions was set in service of the marketing. The major accent was on the differences between the Spanish and English culture and in particular their impact on the assessment of Internet websites for sales.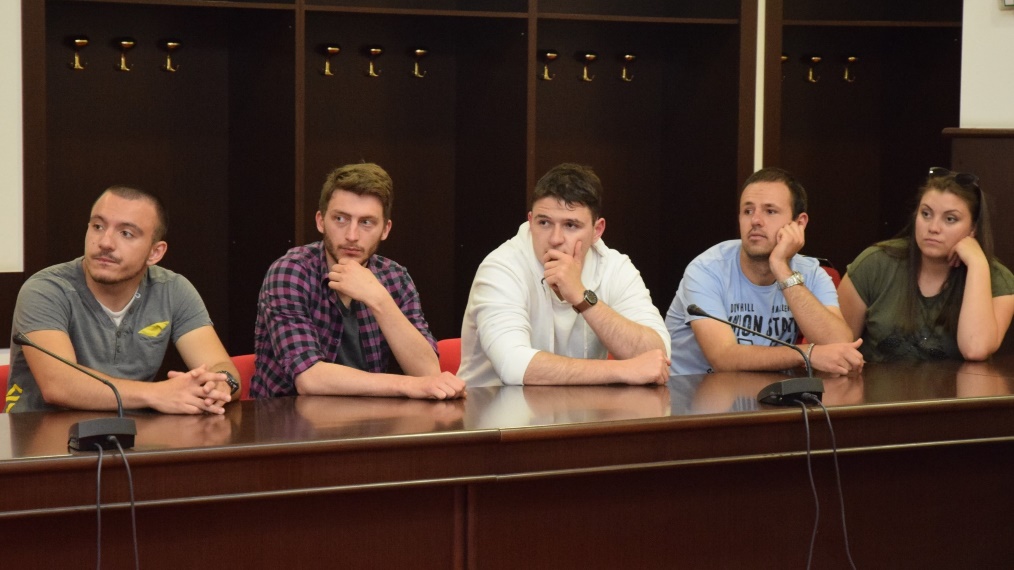 In the Large Conference Hall
The lectures attracted the interest of attendants at the hall. Three student girls from the UNWE, guests of the event who had already studied at the Faculty in Ceuta on the Erasmus Programme would certainly have convinced followers.