Career Opportunity for Young Accountants from UNWE
Your success is also our success! This is the motto of BDO International - the fifth largest accounting and consulting organization in the world. Young accountants and future auditors had the chance to know about perspectives for their development at the global company with total income of 4,1 milliard Euro.
You will learn a lot but it won`t be easy because there are strictly determined dates which must be observed, declared Nedyalko Apostolov, Coordinator on Education at the company. He also outlined that more than 48 890 assistants and employees of BDO International offer services in the whole of Europe, North and South Africa, North America and the Caribbean, the Middle East and Asia Pacific Region.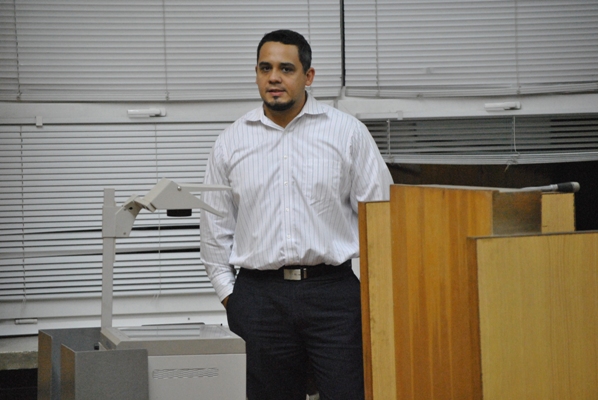 The lecturer
The professional experience which students may acquire starts from the position of trainee auditor and then after graduation of Bachelor or Master of Science - junior auditor. The BDO methodology is observed in all of the 137 states, guarantees higher quality and gives you an opportunity to get acquainted with the industry.
The advantages which BDO Bulgaria offers are opportunities for inter-company education, coaching and career development. We learn our trainees of independence, standards of audit and ethics for two weeks and then we make a review of the knowledge and assessment of the work, declared also Nedayalko Apostolov. The future professional opportunity that BDO Bulgaria offers is work with companies from various sectors and varied cases which is an alternative of the operational accountancy by routine operations.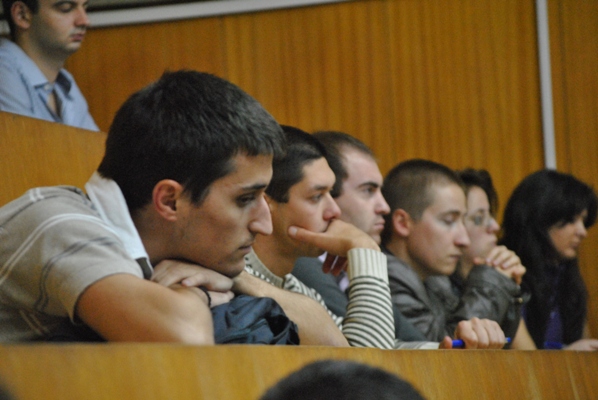 The students audience
At the event organized by the Inter-University Center for Career Development of UNWE attended also Marina Apostolova, Chairwoman of the Human Resources Division at the company and she answered the questions of students.