The French Minister of Economy and Finance /2014-2017/ Michel Sapin Took Part in the Joint Conference with the French-Bulgarian Chamber of Commerce and Industry
The cooperation between the UNWE and the French-Bulgarian Chamber of Commerce and Industry /FBCCI/ was launched on 10 November 2023 by participating in the Conference on the Modernization of the State, Modernization of the Economy. Contribution to the Positive International Image of Bulgaria through Legislation Aligned with the Best European Standards. The event was organized jointly by the FBCCI and the French Embassy in Bulgaria and in it took part representatives of the state authorities, the academic community and the business community.
Special guest at the event was the esteemed Michel Sapin, former Minister of Economy and Finance of France /2014-2017/, known for his groundbreaking anti-corruption legislation. He shared the experience of France over the past three decades and how it could be applied in any country by promoting the best practices in the area. His presence underlined the Conference's commitment to encourage the transparency, accountability and sustainable economic development.
At the opening of the Conference Stefan Delaye, President of FBCCI, and H. E. Joël Meyer, Ambassador Extraordinary and Plenipotentiary of the French Republic to the Republic of Bulgaria, addressed greetings in which they expressed their commitment to the development of a sustainable business environment and the promotion of transparent investment in Bulgaria.
The fruitful panel discussion was attended by Prof. Tanya Yosifova, Professor of Civil Law at the UNWE Faculty of Law and Chair of the Arbitration Court at the Bulgarian Industrial Association. She emphasized the importance of new technologies and digitalization which should go hand in hand with improving laws, promoting transparency in business and preventing bad practices. Other points of discussion included the sustainability of legislation in Bulgaria and its role in attracting investment, promoting accountability and current issues related to the role of development and implementation of legislation in Bulgaria.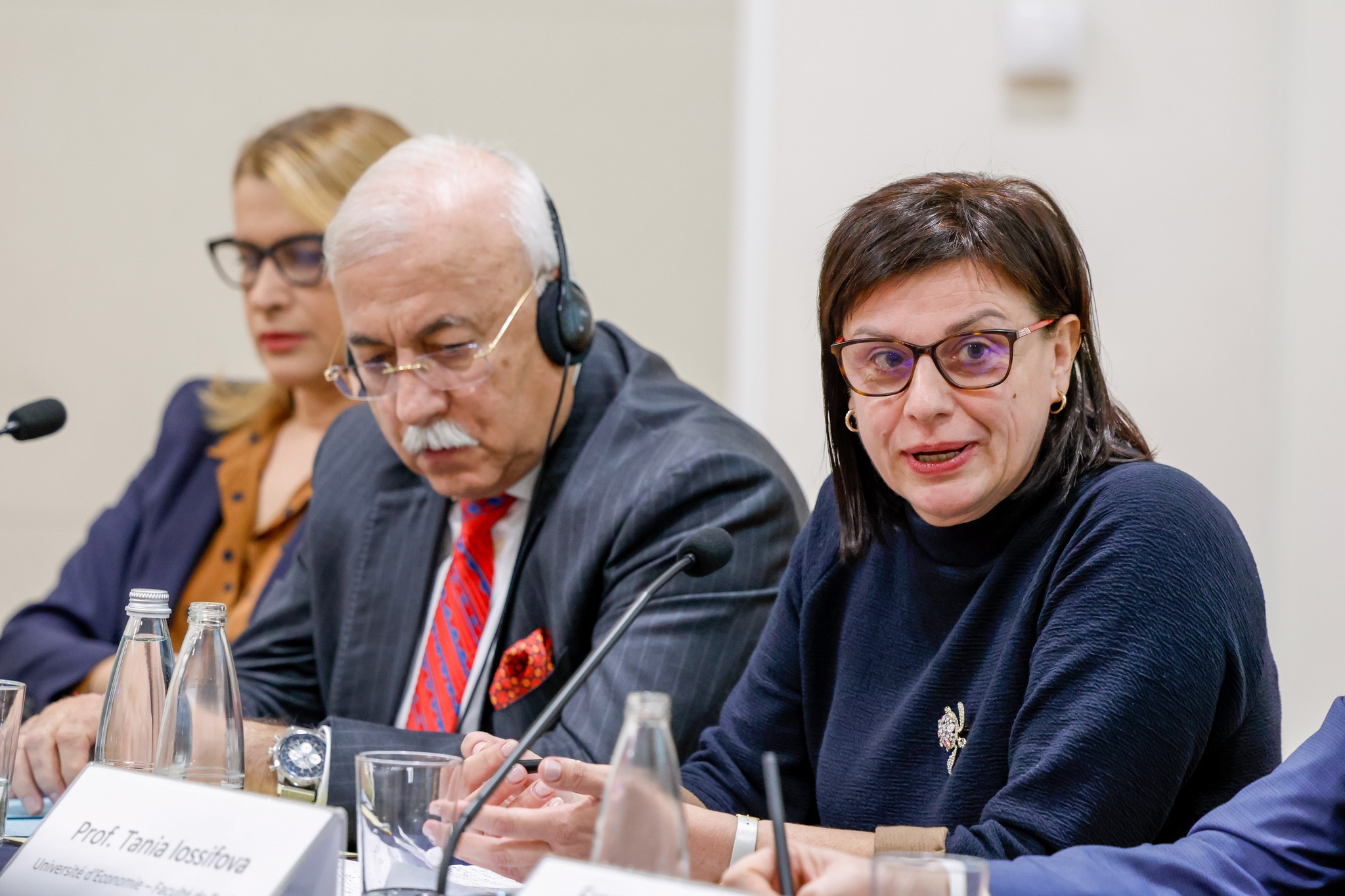 The other participants in the ideas debate were Mr. Krum Zarkov, former Minister of Justice and current Advisor to the President of the Republic of Bulgaria; Mr. Francois Deberg, CEO of Veolia for Bulgaria and Greece; Attorney Vladimir Penkov, Chairman of Penkov, Markov and Partners Law Firm and Attorney Svetlana Ganeva, Managing Partner of Arsov, Nachev, Ganeva. The moderators of the discussion were Mr. Dimitar Atanasov, Member of the FBCCI Board of Directors, and Mrs. Vesela Todorova-Mozettig, Director of FBCCI.