The Executive Director of Microsoft Bulgaria to First-Year Students
The Rector Prof. Dr. Dimitar Dimitrov introduced to first-year students of speciality Econimics of Defence and Security Mr. Kalin Dimchev, Executive Director of Microsoft Bulgaria and the countries in the Adriatic, part of the Southeast European region in the global structure of Microsoft. The Rector pointed out that the signing of a Memorandum of Cooperation between the company and the UNWE was discussed that it would be the first of its kind among the universities in Bulgaria. Prof. Dimitar Dimitrov pointed out that the Memorandum will be part of the introduced practice for business academies. And he outlined that many new opportunities open up for students.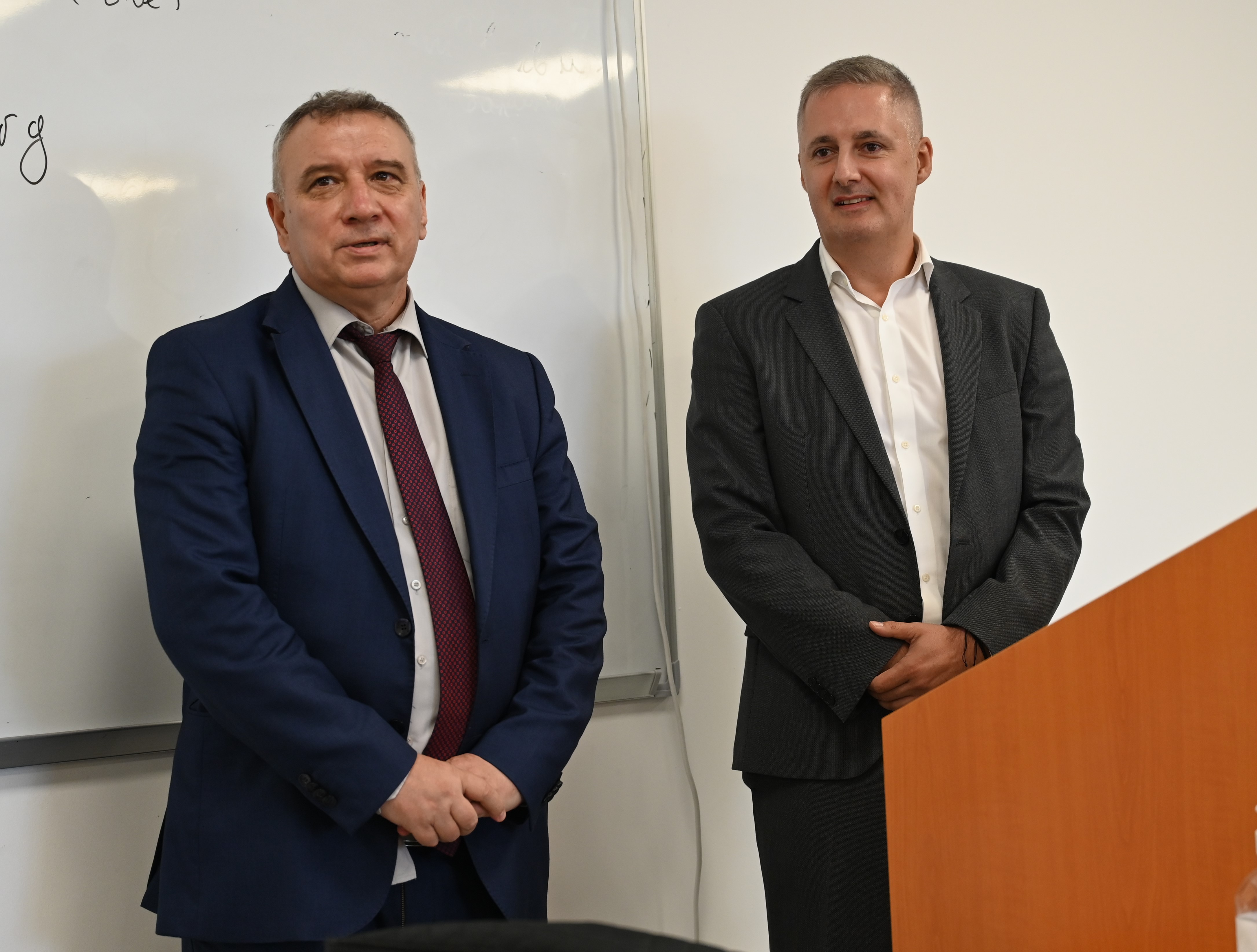 The Rector Prof. Dr. Dimitar Dimitrov and Mr. Kalin Dimchev /from the left to the right/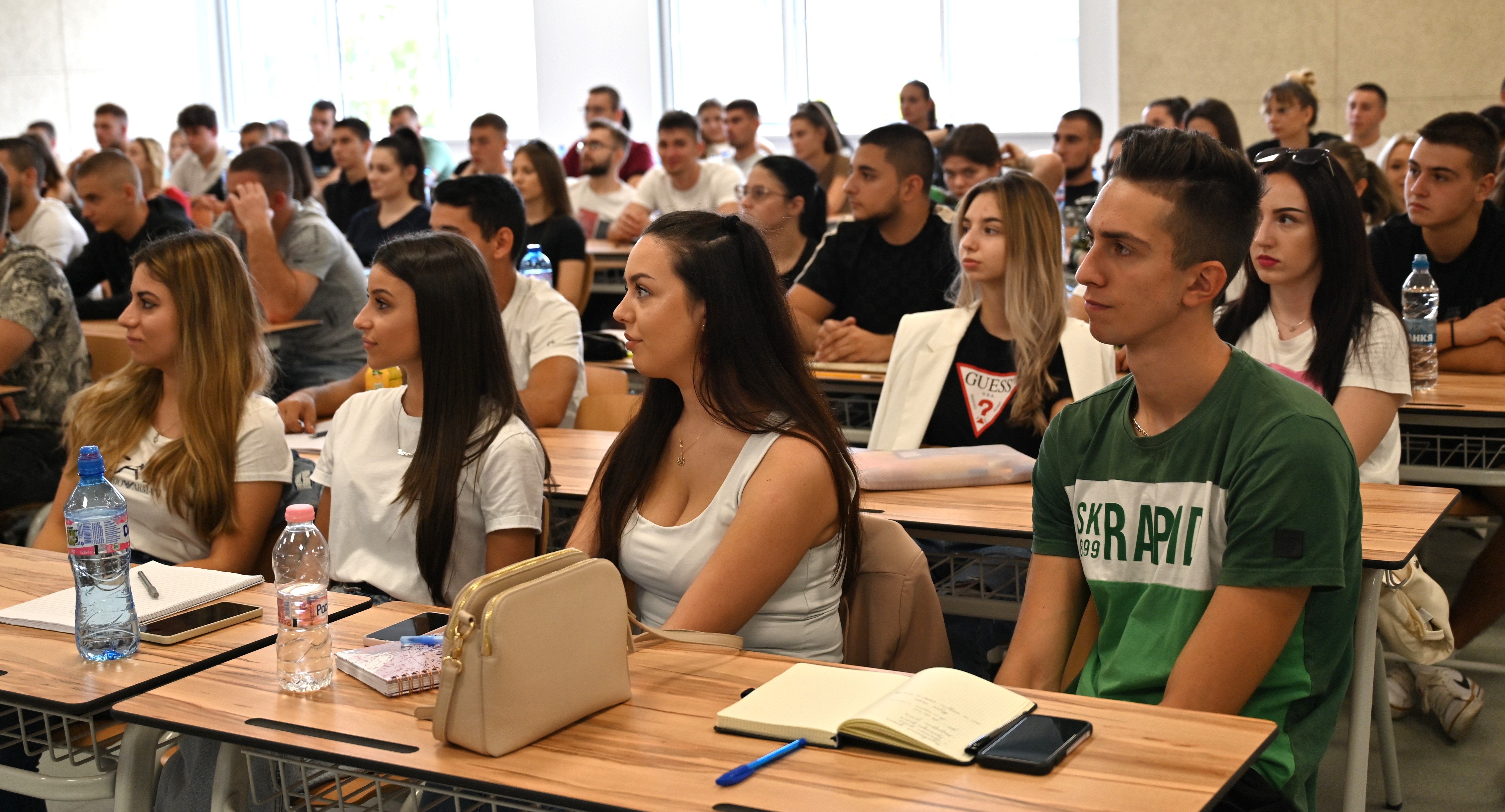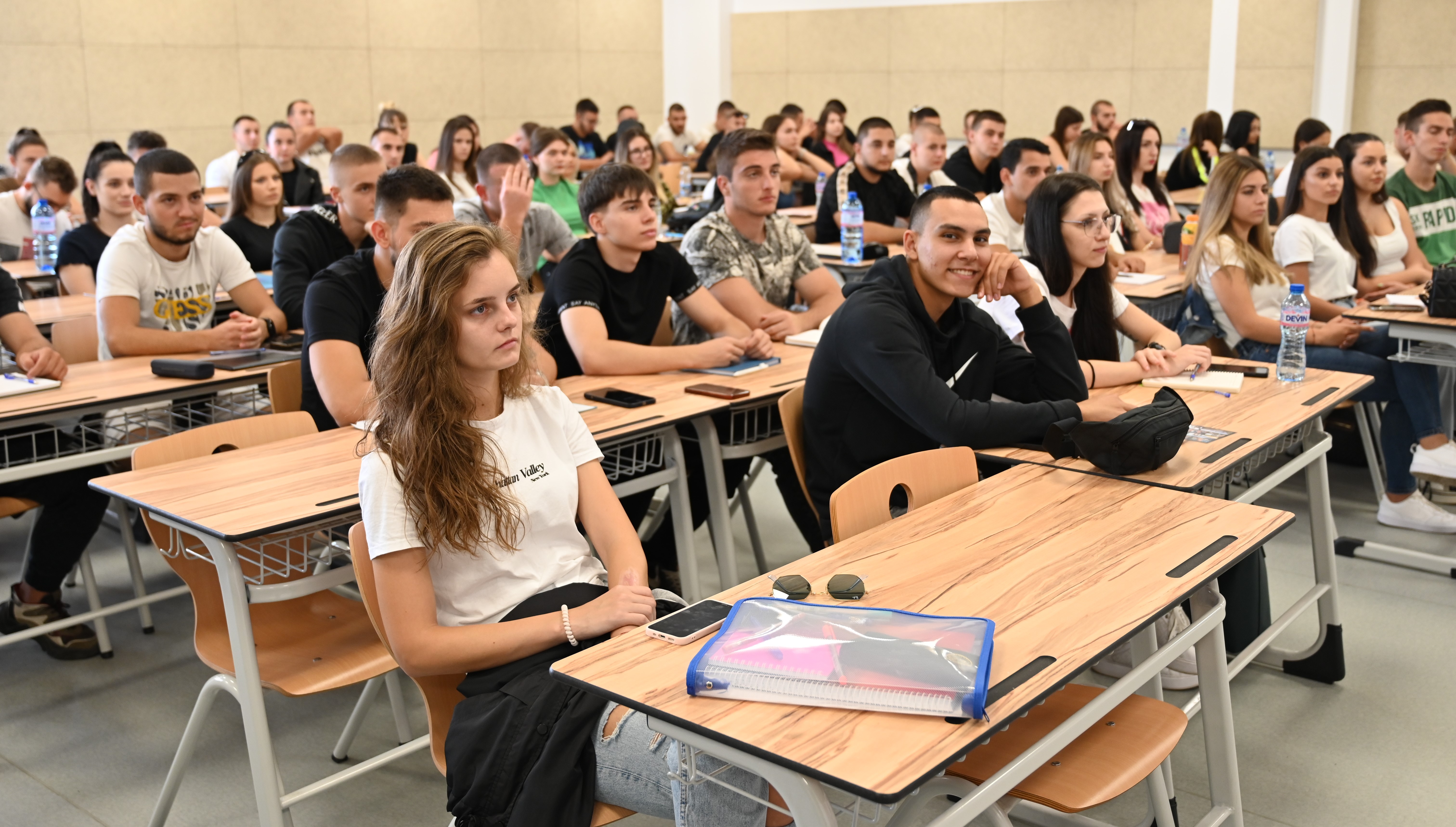 Mr. Kalin Dimchev expressed his contentment to be among young people who are interested in innovations and technologies and who have been constantly hearing about innovations, artificial intelligence, cloud services and other innovations lately. "The question is how all these novelties in which you are learning now or in the future, will affect your productivity and your conversion decisions. That is why we at Microsoft decided jointly with the UNWE to discuss such a partnership so that you could experience first-hand the novelties we create. They are in the field of artificial intelligence, data processing, cyber security and the general use of technology in various fields and industries. Mr. Dimchev expressed thankfulness to the UNWE for using Microsoft's platforms in different directions for a long time.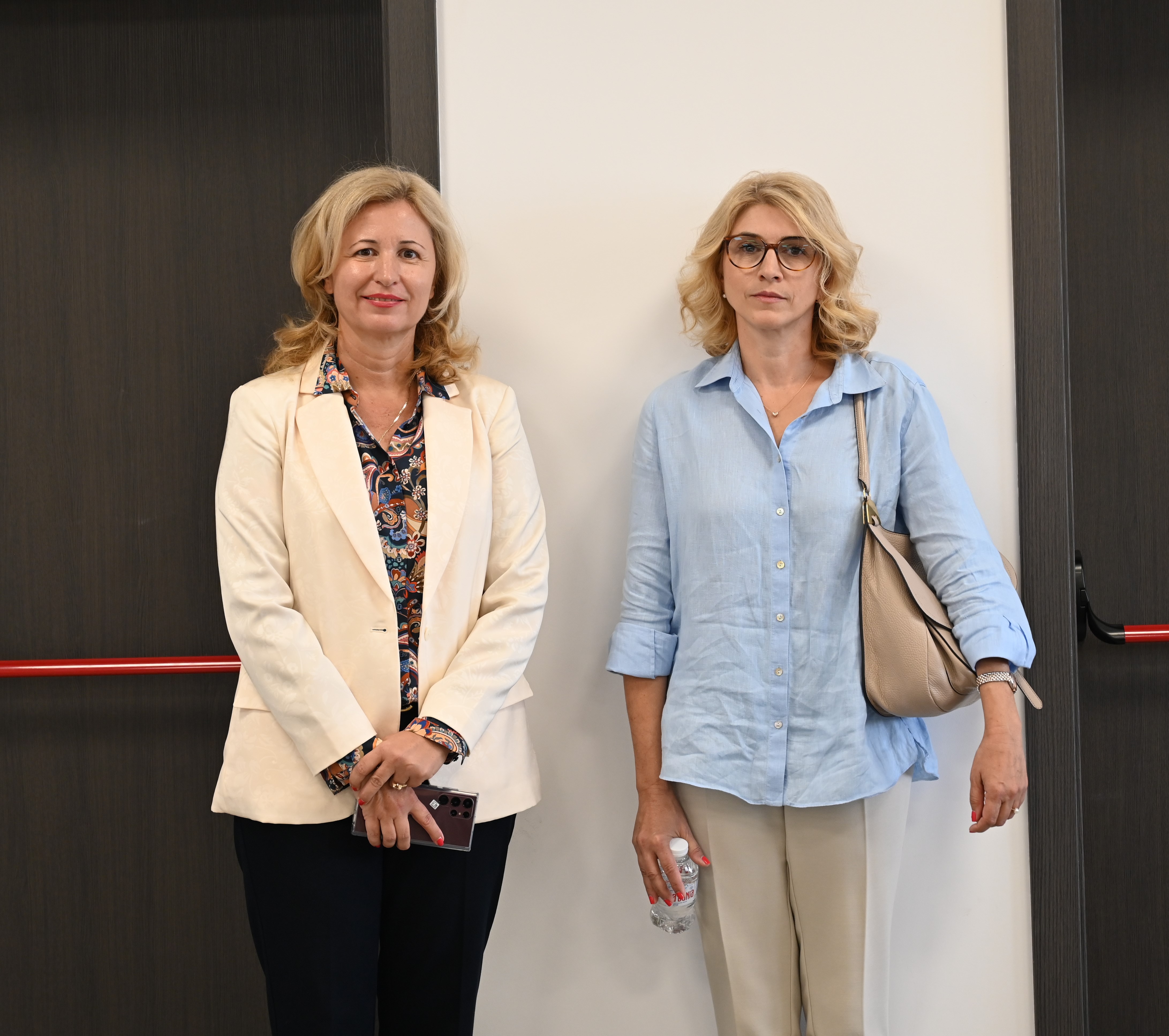 The meeting was also attended by Prof. Dr. Tsvetana Stoyanova, Vice Rector for Institutional and Business Cooperation and Student Policies, who is responsible for the business academies and Chief Assist. Dr. Daniela Tzvetkova from the Entrepreneurship Department who will be a coordinator of the Memorandum by the University