New Shared Space Will Be Built in the UNWE Library with the Support of UniCredit Bulbank
The long-standing cooperation between the UNWE and UniCredit Bulbank continues with the development of the idea to build a new shared space in the University Library. So far the two parties have jointly created the new Master's degree programme in Quantitative Finance and thus the UNWE became the first university in Bulgaria which implemented and offered its students the opportunity to study that programme.
This time it has been agreed to build a new shared space with the support of UniCredit Bulbank which will enrich the learning opportunities for students. On this occasion a team from UniCredit Bulbank met with Prof. Dr. Tsvetana Stoyanova, Vice-Rector for Institutional and Business Cooperation and Student Policies, to look at the space where the new center will be built and to present the conceptual design for the creation of a shared space where will be located 20-25 seats, a projector for presentations, a screen, sofas and new movable tables.
"The old coatroom of the Library which has not been used for a long time will become a new modern communication corner for the students where they will be able to discuss the projects they work on, to develop their courseworks, to communicate without disturbing the other visitors in the Library", said Prof. Dr. Tsvetana Stoyanova.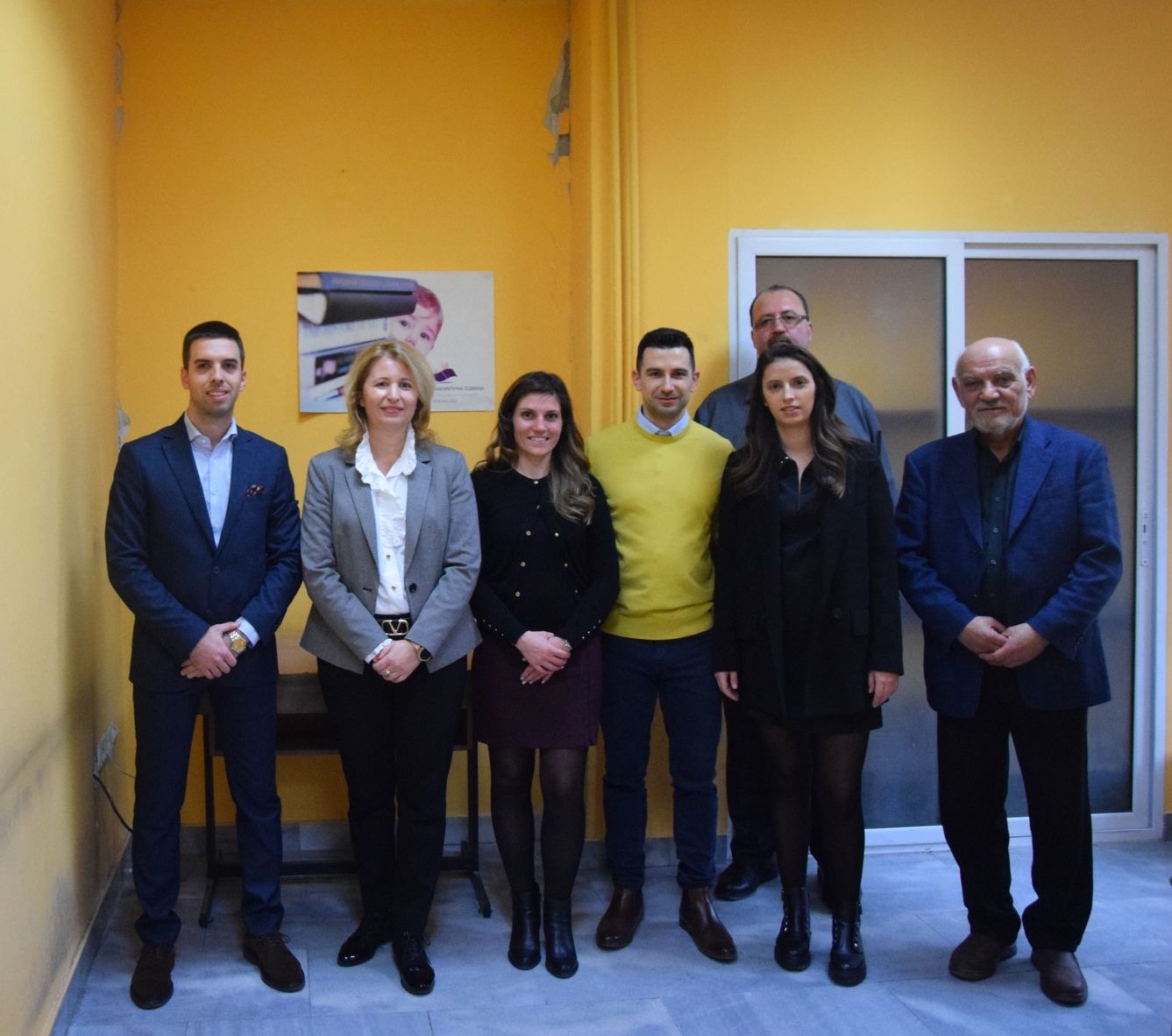 The meeting was attended by Martin Petkov, member of UNWE Trustees Council and employee of UniCredit Bulbank, Prof. Dr. Tsvetana Stoyanova, Vice Rector of UNWE, Maria Karamanoleva, Development Programmes and Employer Brand Manager at UniCredit Bulbank, Iskrin Georgiev, Architect, Eva Ilieva, Project Management Specialist and Lyuben Bolgurov, Architect - all three from the UniCredit Bulbank and the Library Director Petar Petrov /from left to right/

All the details of the upcoming renovation, furnishing and vision were discussed during the meeting.
The UNWE representatives expressed their thankfulness to UniCredit Bulbank for the fruitful partnership which will help to improve the learning process.
"The Centre will be the "noisy place" of the Library where students could talk, discuss, share thoughts and ideas", said the Library Director Petar Petrov.
The Centre is provisioned to be completed till April 2023.