The Third CO-WORKING Master Class Will Present to Students the Integrated Marketing Communications
The third in a series of master classes under the project Promoting Entrepreneurship by Supporting Promising Innovative Ideas through the Creation of Pre-Incubation Mechanisms /CO WORKING/ at the UNWE Regional Center for Distance Education in Haskovo will present to students the possibilities of integrated marketing communications.
The project, in which UNWE is a partner, has an objective to encourage students to increase their entrepreneurial potential. It is funded under the INTERREG Programme Greece - Bulgaria 2014-2020.
What the young people will learn from the third master class we will find out from Assoc. Prof. Dr. Georgy Zabunov, Head of the Real Estate Property Department.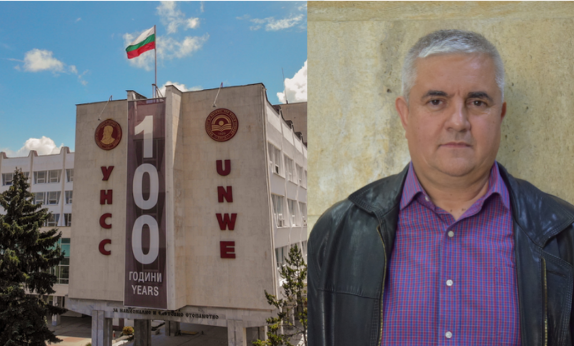 Assoc. Prof. Dr. Georgy Zabunov
The idea is to start with the fact that innovations exist with us and without us, and in fact a long line of innovations has already passed in the marketing, and we have the opportunity to open our minds as much as we can by looking at them as something that will come next and that nobody really knows what it will look like. I will present to students the integrated marketing communications, what they are, what their benefits are and how they can find a place in a very unpretentious small business.
I will also look at the involvement of modern technology in marketing communications as well as the customer relationship management to see that at its core this can be a clever notebook well-structured with features and customer contacts and useful for any business.
I intend to show to students the clash between the science, common sense and marketing not as inflated phraseology but as a real-life practice. For example, by contrasting two very interesting marketing figures - Steve Jobs, who everyone has heard of, and for example John Scully, who, if young people haven't heard of, is the man who has fired Steve Jobs. In fact, John Scully is a marketing shark who being a Marketing Director of Pepsi has managed to overtake Coca-Cola in sales on the territory of the USA.