The Executive MBA Programme between the UNWE and Northern Illinois University Was Presented in Belgrade
On 19 November 2022 in Belgrade was held an exposition of series One-to-One MBA Event where was presented the Dual Executive Master of Business Administration /EMBA/ Programmme between the UNWE and Northern Illinois University /NIU/, USA - the first of its kind in Bulgaria. In the event took part Prof. Dr. Dimitar Dimitrov, Rector of UNWE, Assoc. Prof. Dr. Mihail Musov, Vice Rector for Research and International Affairs and EMBA Coordinator for UNWE and Mrs. Annie Filipova, NIU Representative for Europe. They held meetings with over 20 candidates looking for the proper MBA Programme to develop their leadership skills necessary to run a modern business.
You can read more about the EMBA Programme on the UNWE website.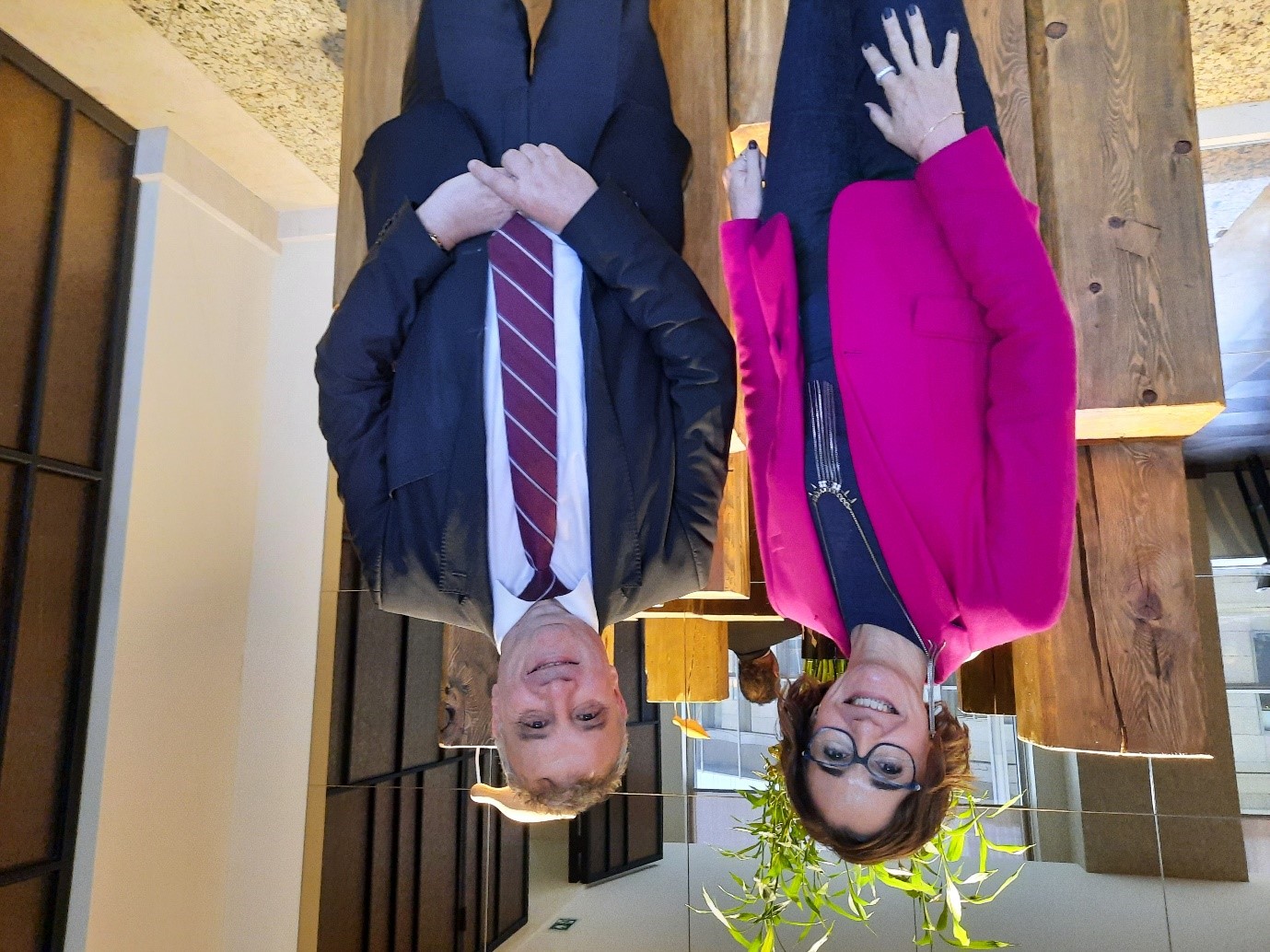 The Rector and Mrs. Annie Filipova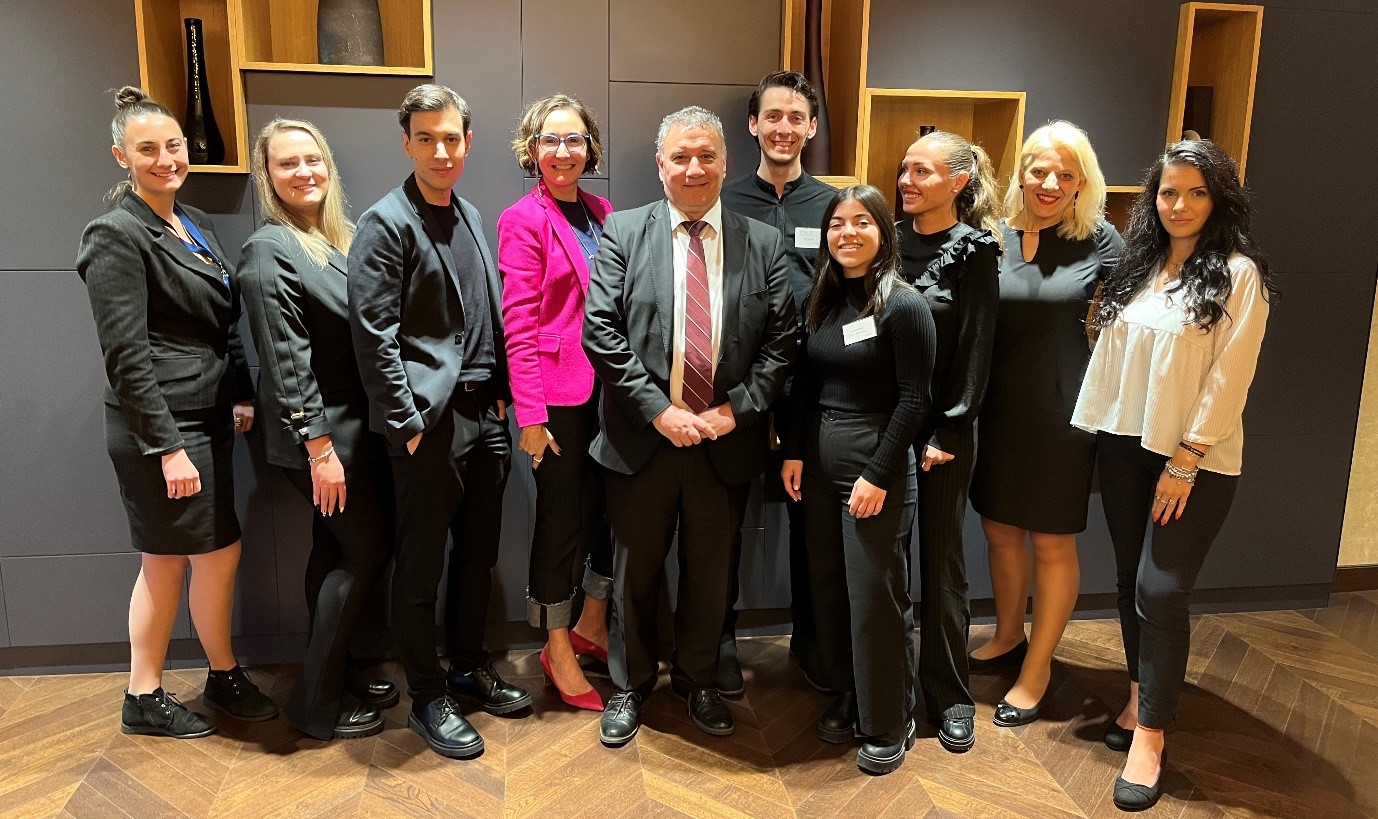 The Rector with the organizers of the event
The next exposition will be held on 26 November 2022 in Sofia where prof. Dimitar Dimitrov and Mr. Anthony Preston, Vice Dean of the College of Business /NIU/, will present the EMBA Programme.
On 29 November 2022 H. E. Mrs. Hero Mustafa, Ambassador Extraordinary and Plenipotentiary of the United States of America will held a reception at the American Embassy on the occasion of the Dual EMBA Programme and the successful cooperation between the UNWE and NIU.