Over 300 Scientists Make Recommendations on How to Improve the EU's Common Agricultural Policy
Six guiding principles for the EU agricultural policy to halt biodiversity loss
To halt biodiversity loss, the future design of EU agricultural policy could be guided by six basic principles and accompanied by multi-annual agreements and progressive payment systems. These are at the core of recommendations made by over 300 scientists from 23 EU member states who were consulted at the request of the European Commission. The process was coordinated by the German Centre for Integrative Biodiversity Research (iDiv), the Helmholtz Centre for Environmental Research (UFZ), Thünen Institute of Rural Studies and the University of Rostock. A synthesis of the results of this extensive consultation process has now been published in the journal Conservation Letters.
With an annual expenditure of about €55 billion (about 31% of the total EU budget 2021-2027), the EU's Common Agricultural Policy (CAP) can be a key instrument to halt biodiversity loss on EU farmland. The CAP already has three key measures to support biodiversity, namely compulsory standards that farmers have to adhere to; Cross Compliance; support measures for improved management; Agri-Environment-Climate Measures, and in 2014, the Greening was introduced with three measures to improve Direct Payments. Despite these measures, farmland biodiversity is still declining.
In summer 2020, members of the European Commission invited European scientists to informally deliver evidence-based recommendations on how the updated CAP could perform better for biodiversity. The voluntary, independent process which followed this invitation was coordinated by iDiv, UFZ, Thünen Institute and the University of Rostock, and in cooperation with other European research institutions, including UNWE and the Society for Territorial and Environmental Prosperity (STEP). The process included 13 workshops and an online survey which were conducted between 2020 and 2021. Over 300 scientists and other experts from 23 European member states representing the disciplines of ecology, agronomy, economics and social sciences participated in this consultation. Dr Guy Pe'er, ecologist at iDiv and UFZ and lead author of the study emphasizes, "The direct interaction with the European Commission was unique and extremely motivating. All scientists participated voluntarily, knowing that there is interest in using their expertise and knowledge to improve the CAP. This demonstrates how important and useful it is to strengthen the science-policy dialogue."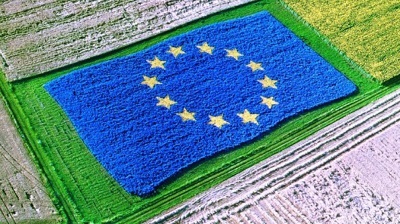 In the study that emerged from these consultations, the authors highlight six principles as key for the success of the CAP:
Protecting and restoring (semi-)natural landscape features and extensive grasslands,
Rewarding diversity and multifunctionality, for instance through payments that are proportional to environmental benefits or by bundling together measures that, together, deliver multiple environmental objectives,
Improving spatial planning so that measures are implemented at the landscape level,
Supporting cooperative and coordinated implementation of the CAP, for instance by groups of farmers, to enhance cooperation among farmers and cover larger areas,
Expanding results-based approaches where farmers have more freedom to deliver a certain environmental outcome, rather than prescription-based approaches where farmers are told what to do,
Promoting better communication and engagement, with and among farmers, to improve the implementation of compulsory measures and the uptake of voluntary ones.
"The Bulgarian Strategic Plan for the CAP 2023-2027 does not correspond to five of these principles and has an extremely low level of ambition regarding the protection of pastures and meadows and landscape features. The allocated budgets and target areas for supporting biodiversity on farmland are lower than those in the previous two programming periods. This is not only a disrespect of the requirement for increased environmental ambition of the Strategic Plan or a significant missed opportunity, but it puts a considerable part of livestock breeders in Bulgaria in an extremely disadvantageous and uncompetitive position already at the planning stage", said Assoc.Prof. Yanka Kazakova-Mateva, lecturer at the Department of Economics of Natural Resources at UNWE and co-author of the study.
---
Original Publication:
Pe'er, G., J.A. Finn, M. Díaz, M. Birkenstock, S. Lakner, N. Röder, Y. Kazakova, T. Šumrada, P. Bezák, E.D. Concepción, J. Dänhardt, M.B. Morales, I. Rac, J. Špulerová, S. Schindler, M. Stavrnides, S. Targetti, D. Viaggi, I.N. Vogiatzakis, H. Guyomard (2022): How can the European Common Agricultural Policy help halt biodiversity loss? Recommendations by over 300 experts. Conservation Letters. DOI: 10.1111/conl.12901.
---