The Rector Looked Over the New Supercomputer Discoverer
In relation to the Agreement of Fundamental Research signed between the UNWE and the Consortium Supercomputer Petascale - Bulgaria the Rector Prof. Dr. Dimitar Dimitrov visited the Supercomputer Center in Sofia Tech Park and looked over the first of its class Supercomputer in Bulgaria - Discoverer.
Through joint basic and applied research the Big Data System with Business Analysis and Artificial Intelligence - Hadoop (HPDA) built at the UNWE will be integrated with the Supercomputer Discoverer.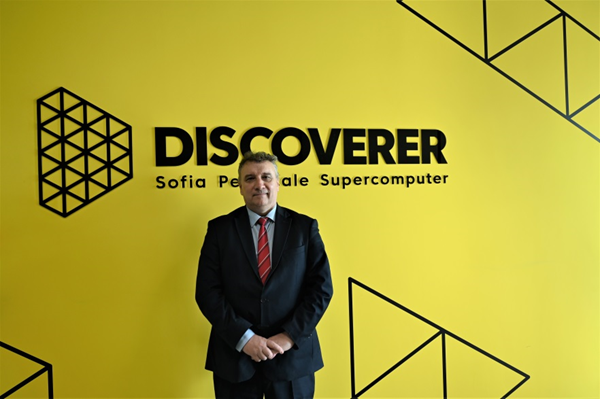 Prof. Dr. Dimitar Dimitrov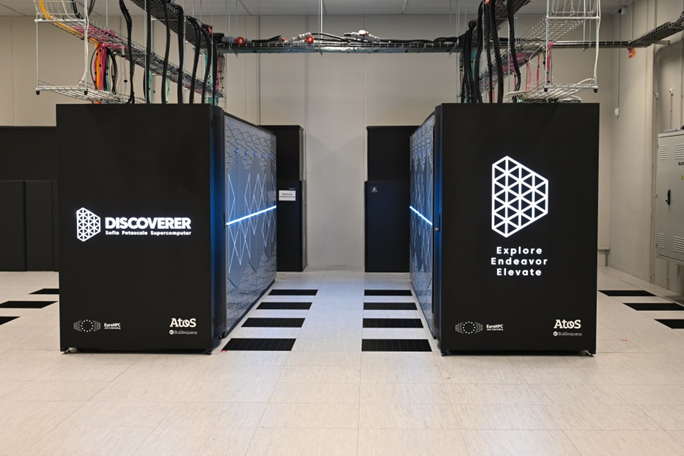 Discoverer is among the 100 most powerful machines in the world which gives our country the chance to position itself better on the research map.
Due to the Discoverer Supercomputer Bulgaria has already occupied a key position among the EU's high performance computing /HPC/ data centers opened to the European researchers, industry and business for developing projects that require modeling through high-speed computing.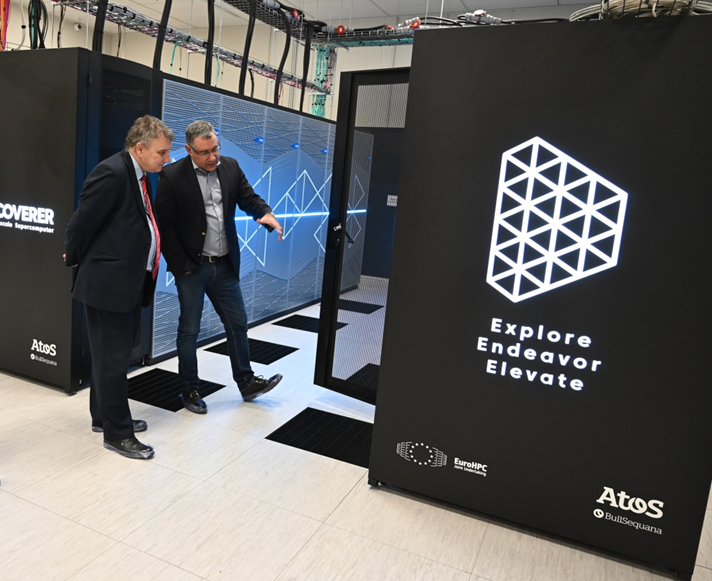 The Rector Prof. Dimitrov and Prof. Simeon Stoyanov, Director of Business Development of the Supercomputer Consortium
The Supercomputer Center in Sofia Tech Park will support the research and innovation activities using technologies for simulation, modeling and optimization in order to stimulate an industry adapted to the 21st century demands.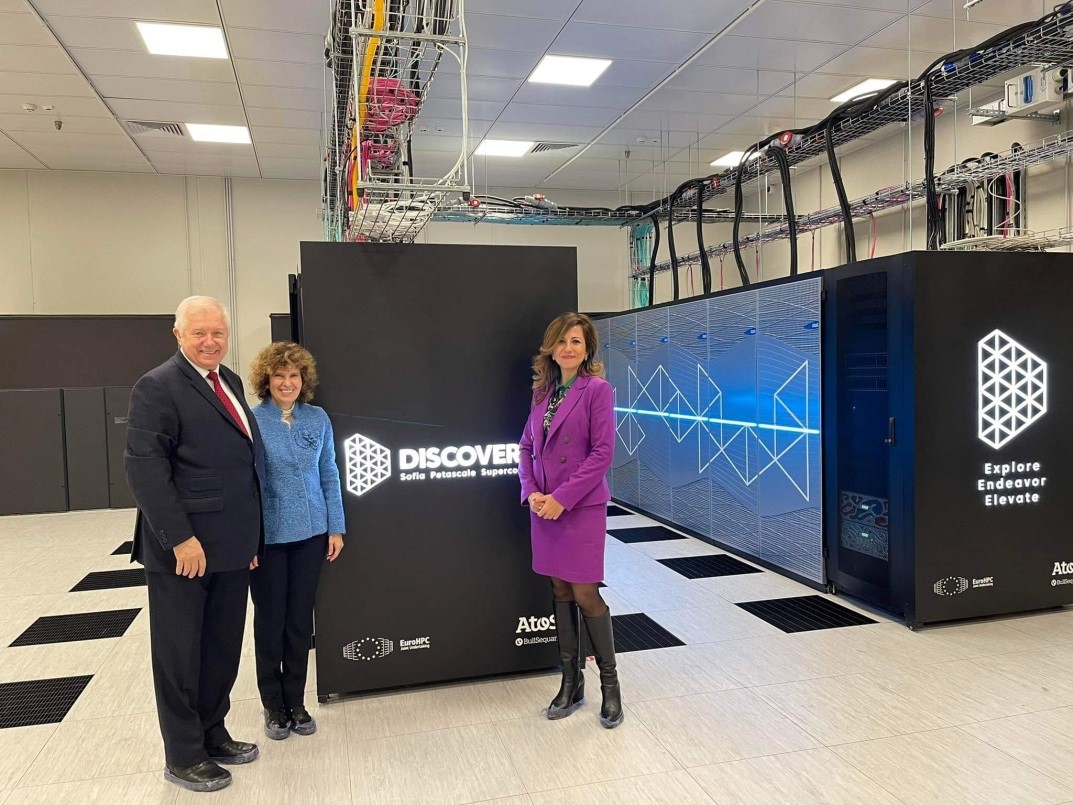 Prof. D.Sc. Valentin Kisimov, Chief Coordinator of the Competence Center DIGD at UNWE, Prof. Dr. Kamelia Stefanova and Gergana Kirilova, Director of the Rector's Office
Unique of its kind is the cold center which provides innovative water cooling of the Discoverer as the fluid reaches the microcomponents themselves. It greatly increases the precision of planning, design, construction and operational work of the system and it is one of the significant differences with our familiar conventional data centers. The cooling system includes dry coolers for free cooling through the cooling potential of the outside air and water cooling aggregates with water-cooled condensers, a system for analysis and control of fluid quality, and the power of the system is 1.1 MW. It is possible to redirect the heat generated during the cooling of the Discoverer to heat neighboring sites of the campus.
The possibilities for unplanned interruptions of the Discoverer during work are minimized. Part of the system that guarantees uninterrupted process of work is a UPS system with installed batteries having capacity of 1 MW.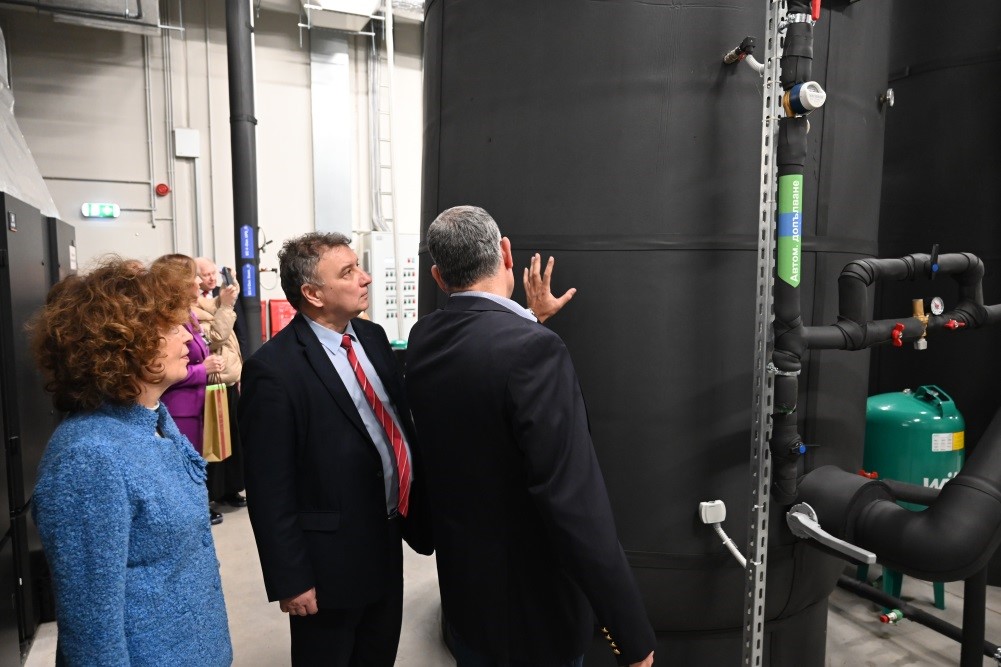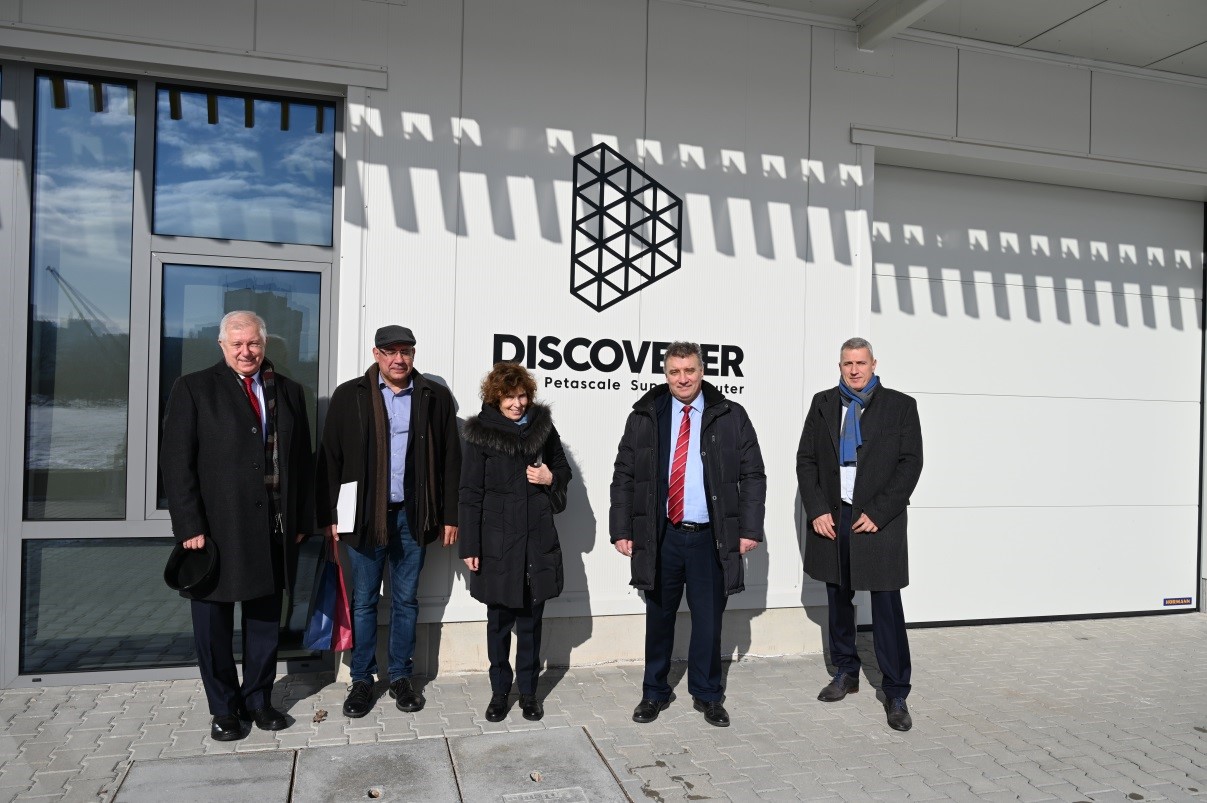 Prof. D.Sc. Valentin Kisimov, Chief Coordinator of the Competence Center DIGD at UNWE, Prof. Simeon Stoyanov, Business Development Director of the Supercomputer Consortium, Prof. Dr. Kamelia Stefanova, the Rector Prof. Dimitrov, Kiril Kirilov, Operations Manager of the Supercomputer Consortium /from the left to the right/