Consortium Agreement of Management for the National Scientific Programme "Security and Defence"
An agreement for establishment of Consortium for the management of the National Scientific Programme "Security and Defense" was signed in the Royal Halls Complex of "Georgy Stoykov Rakovsky" Military Academy. Prof. Dr. Miroslava Rakovska, Vice-Rector for Academic Affairs and Head of Logistics and Supply Chains Department and Assoc. Prof. Dr. Noncho Dimitrov, Scientific Secretary of National and Regional Security Department and Programme Coordinator, attended the event on behalf of UNWE.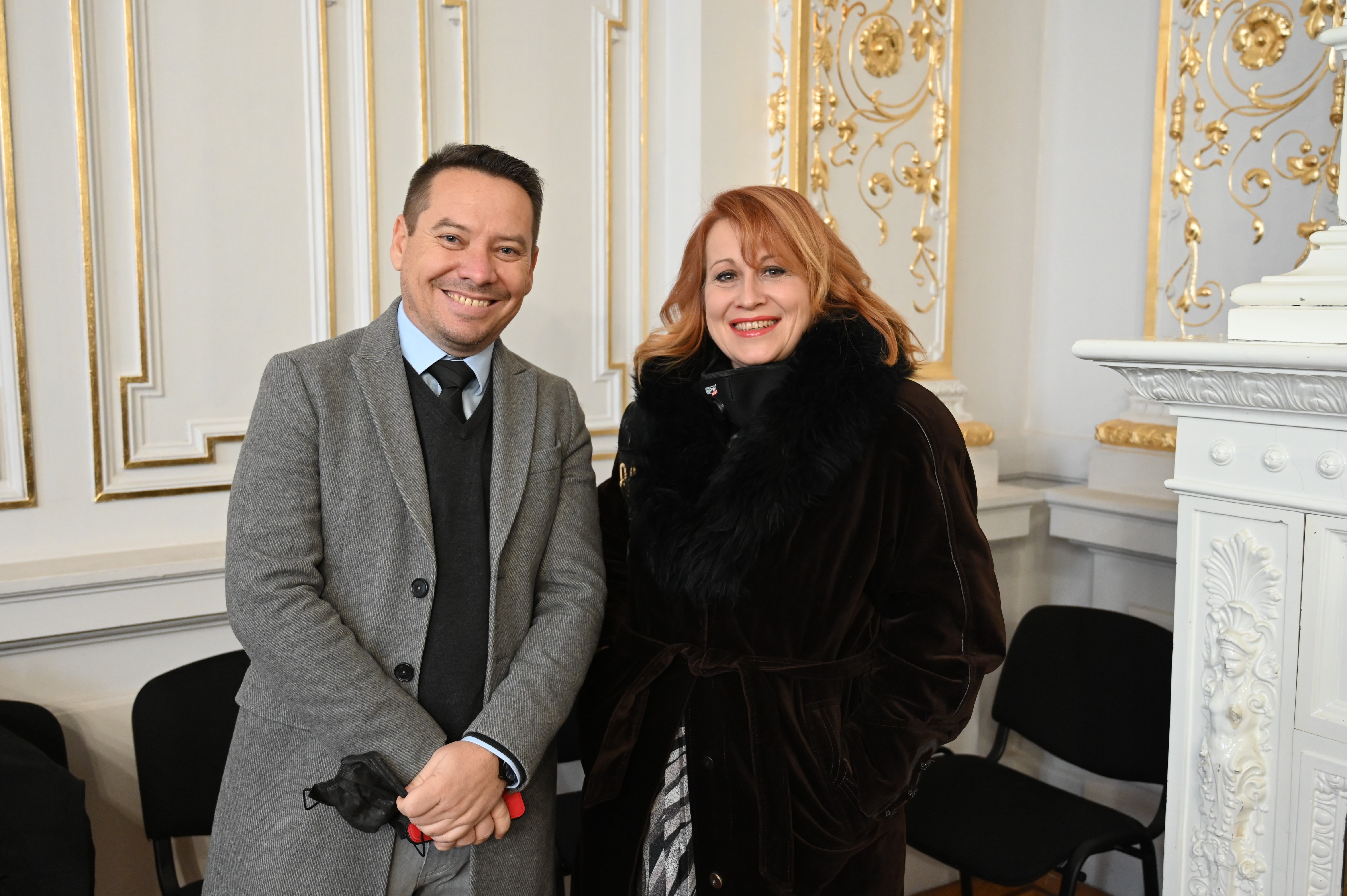 Assoc. Prof. Noncho Dimitrov and Prof. Miroslava Rakovska
The Programme is approved by the Council of Ministers Decision No. 731 / 21.10.2021 and it is in the implementation of the National Strategy for Development of Scientific Research 2017-2030 aiming to increase the national scientific capacity in the field of security and defence. The event was attended by representatives of the Ministry of Defense and Ministry of Interior.
The implementation of the Programme activities will start in 2022 and will end in 2025.
Beneficiaries on the Programme and members of the Consortium for its implementation are the "Prof. Tsvetan Lazarov" Institute of Defence, University of Library Science and Information Technology /ULSIT/, "G. S. Rakovsky " Military Academy, Center for Research on National Security and Defence at the Bulgarian Academy of Sciences, University of National and World Economy, Academy of the Ministry of Interior, "N. J. Vaptsarov" Higher Naval School, "Vasil Levsky" National Military University and "G. Benkovsky" Higher Air Force School.
By their participation in the Programme they will support the implementation of the objectives as well as ensure the shared use of their existing scientific and educational infrastructure.
During the event a welcoming speech and congratulations on the start of the Programme were given by Major-General Grudy Angelov, Ph.D, Head of "G. S. Rakovsky" Military Academy, Alexander Petkov, Deputy Minister of Defence, Assoc. Prof. D.Sc. Borislav Genov, Director of "Professor Tsvetan Lazarov" Institute of Defense, Prof. D.Sc./Econ./ Stoyan Denchev, Consultant under the Programme "Security and Defence", Founder and Chairman of the University Youth Knowledge Management Academy, former longstanding Rector of ULSIT, etc. A congratulatory address by the President of the Republic of Bulgaria was read.
The implementation of the Programme will lead to increased publishing activity, creation of modern models for management and operation, development of active relationships between scientific organizations and public universities in the country, inclusion in partner scientific networks from abroad, creation of tools prototypes and environment for more secure virtual communication as well as improvement of the interaction between the R&D units and the business.
The work on the Programme aims to develop the joint training of Doctoral students as well as to attract participants in the Programme from other scientific units, i.e. the so-called mission-based research which will open the defence and security sector for Doctoral students on entirely new, interdisciplinary topics.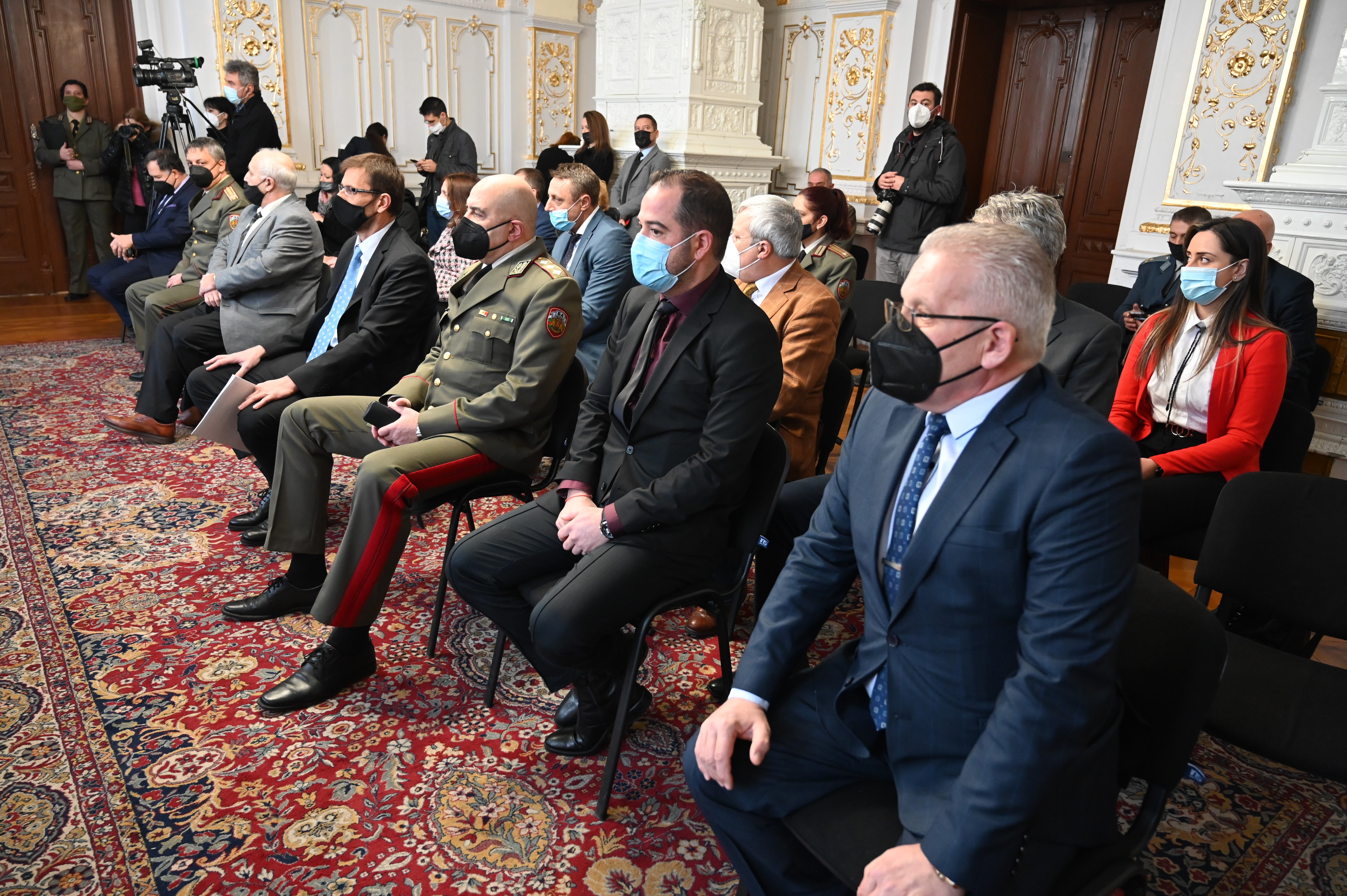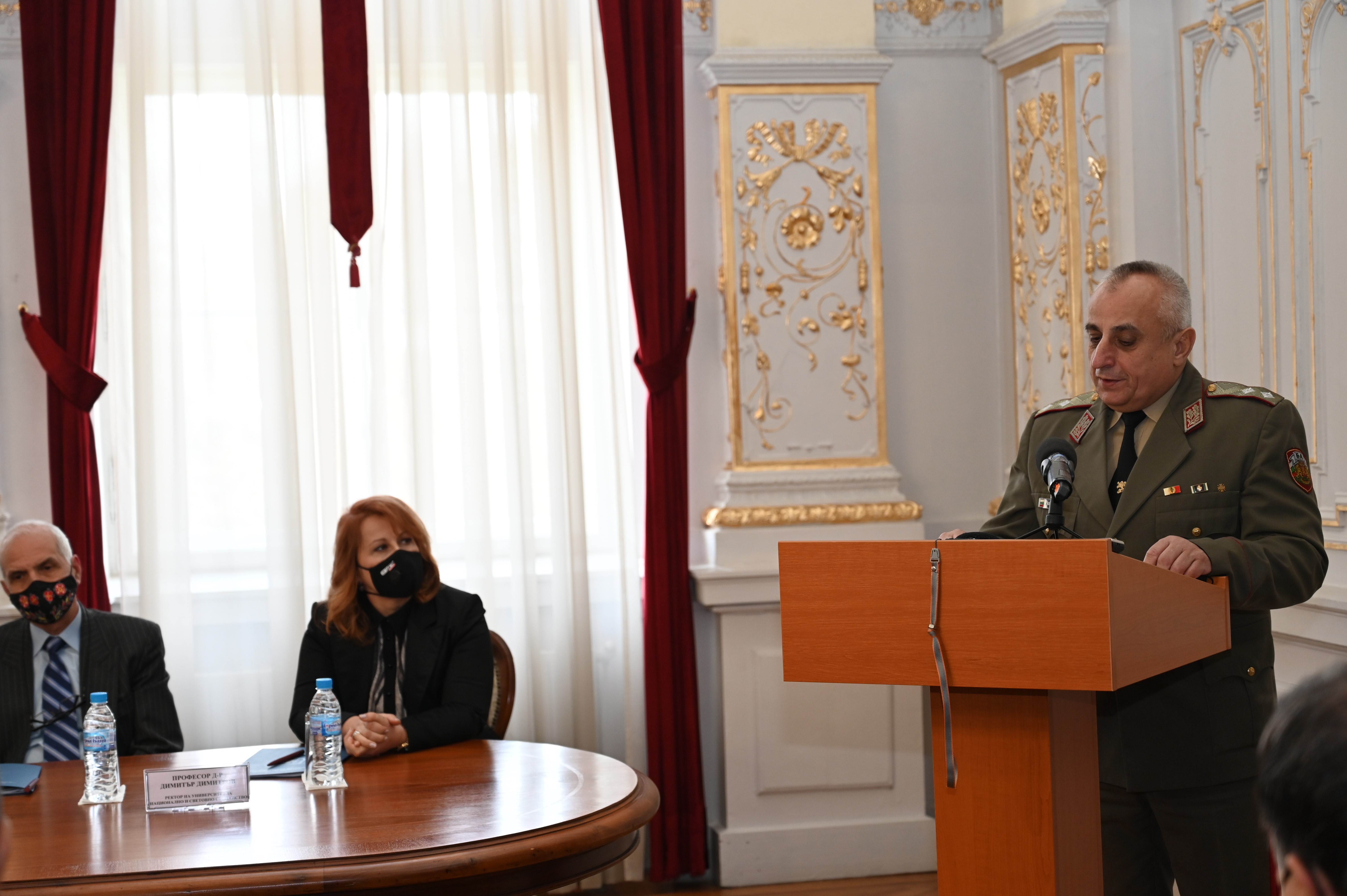 Major-General Grudy Angelov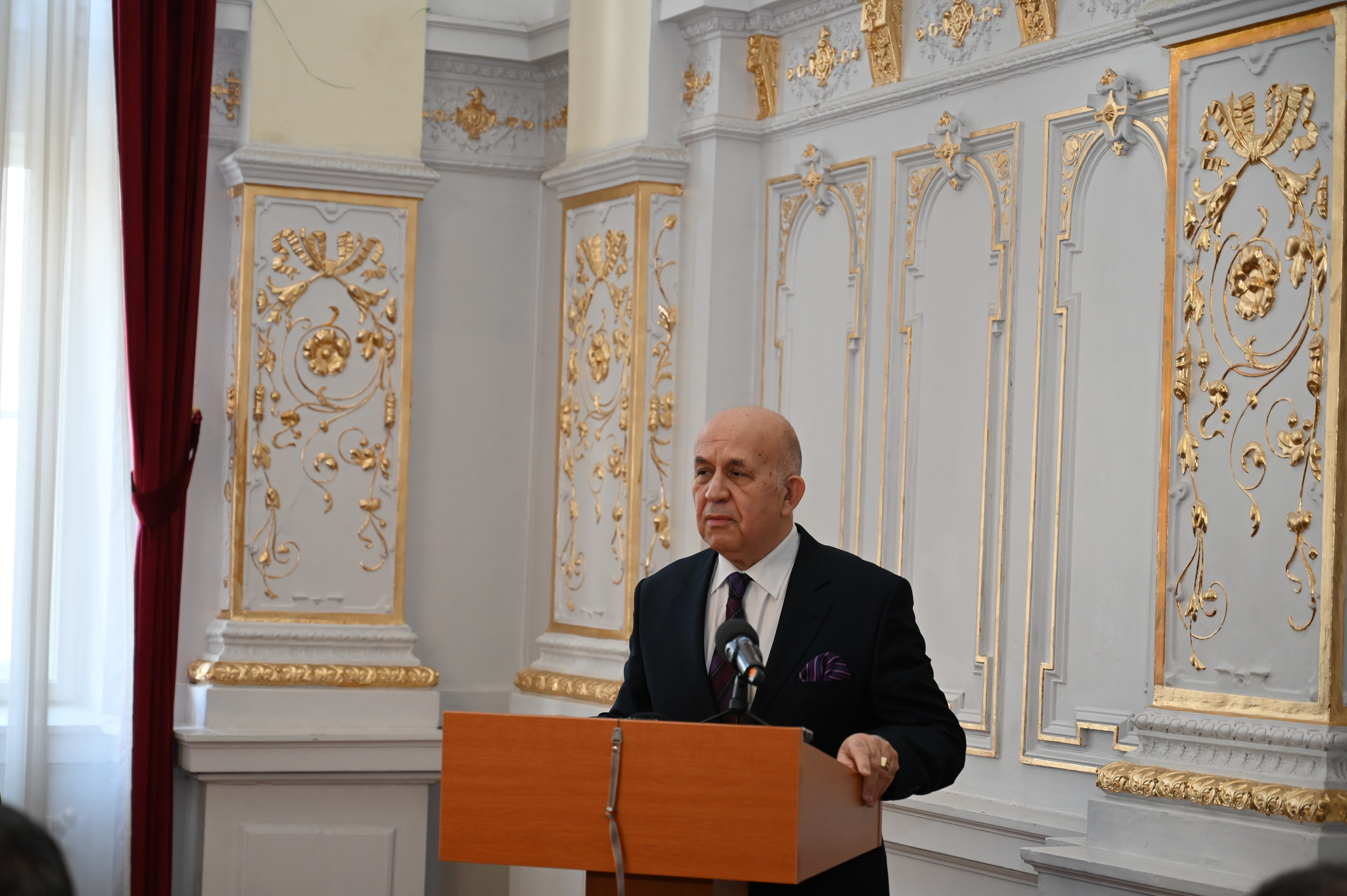 Prof. D.Sc./Econ./ Stoyan Denchev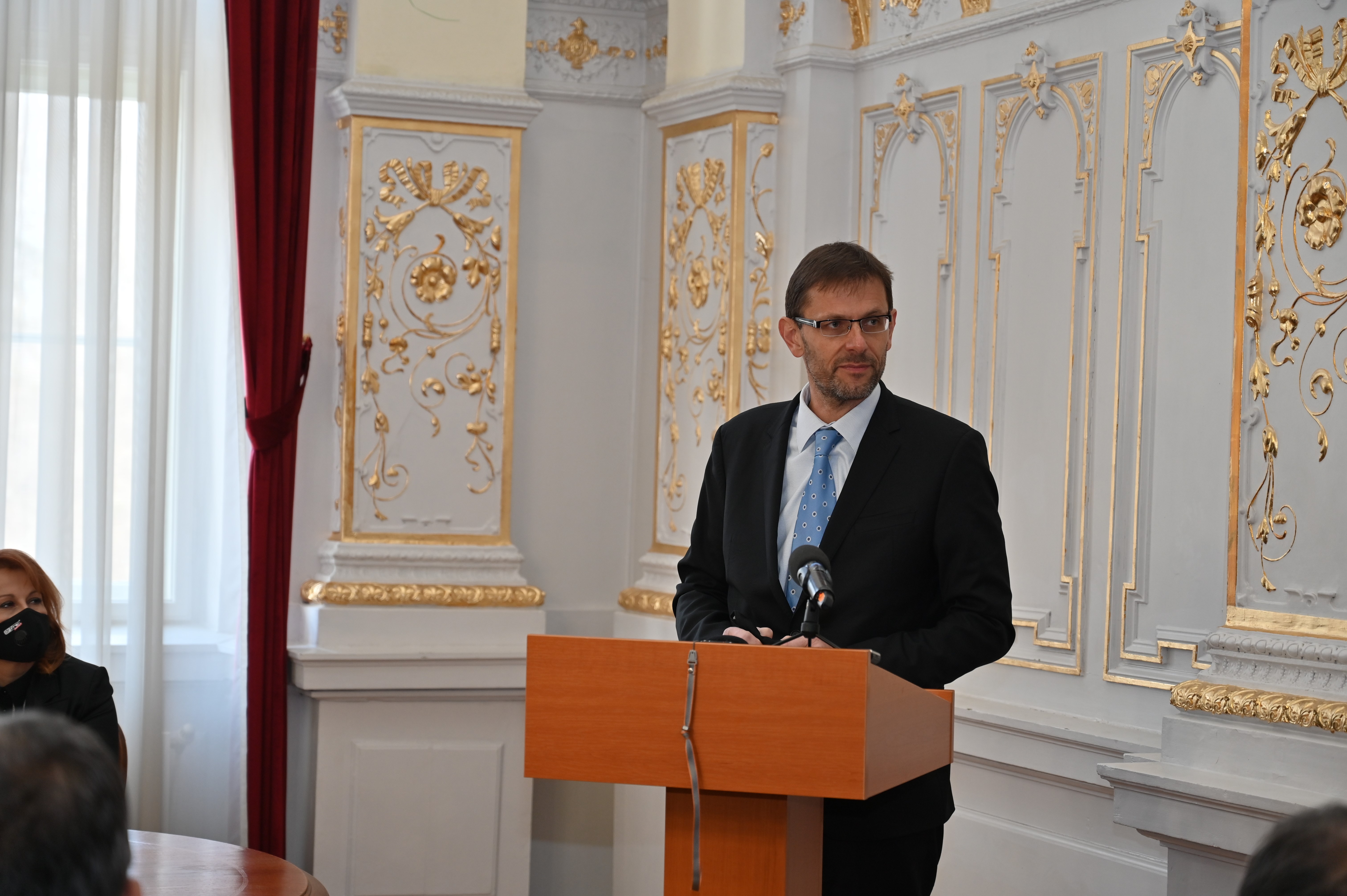 Deputy Minister
Alexander Petkov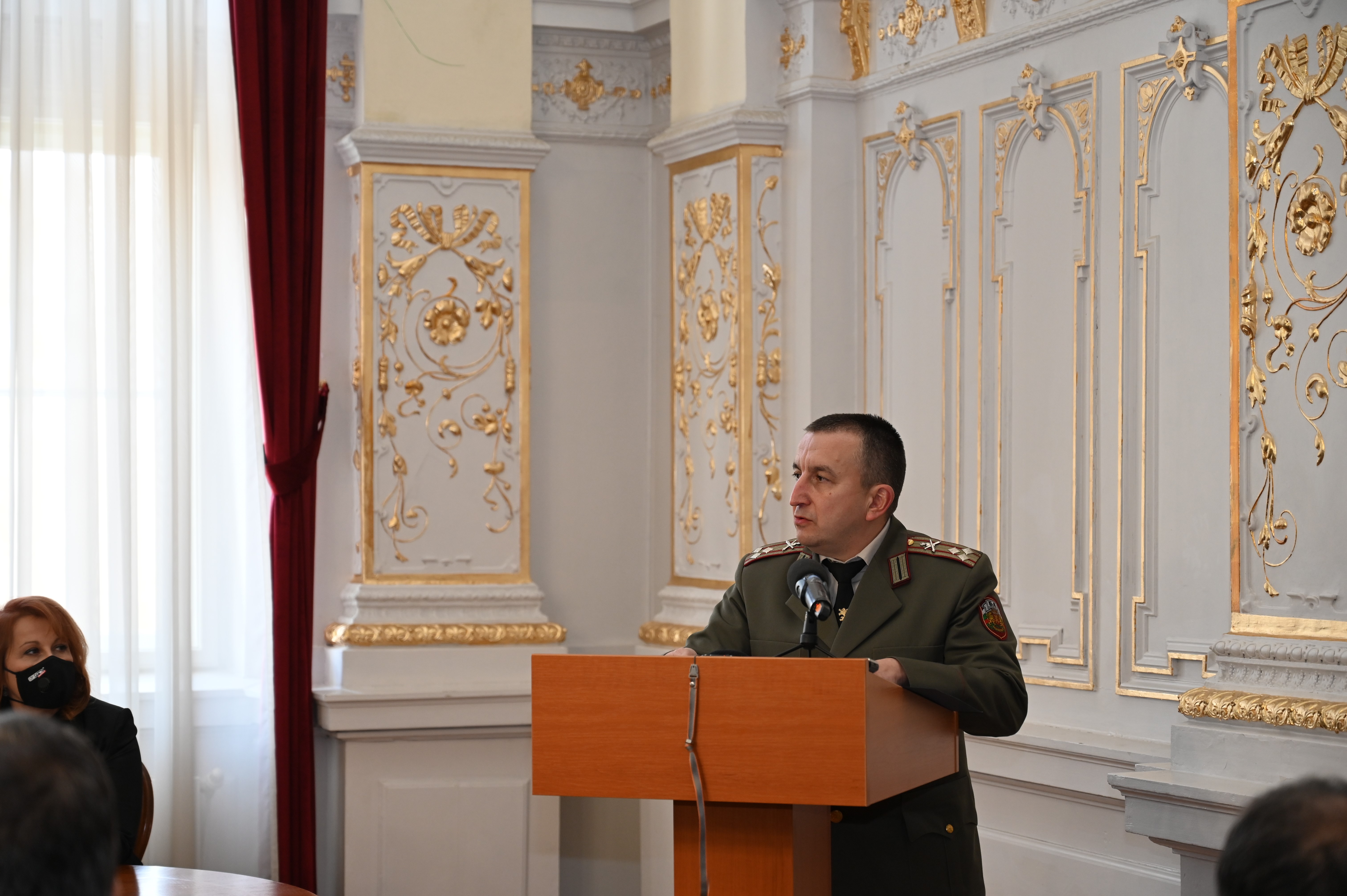 Assoc. Prof. D.Sc. Borislav Genov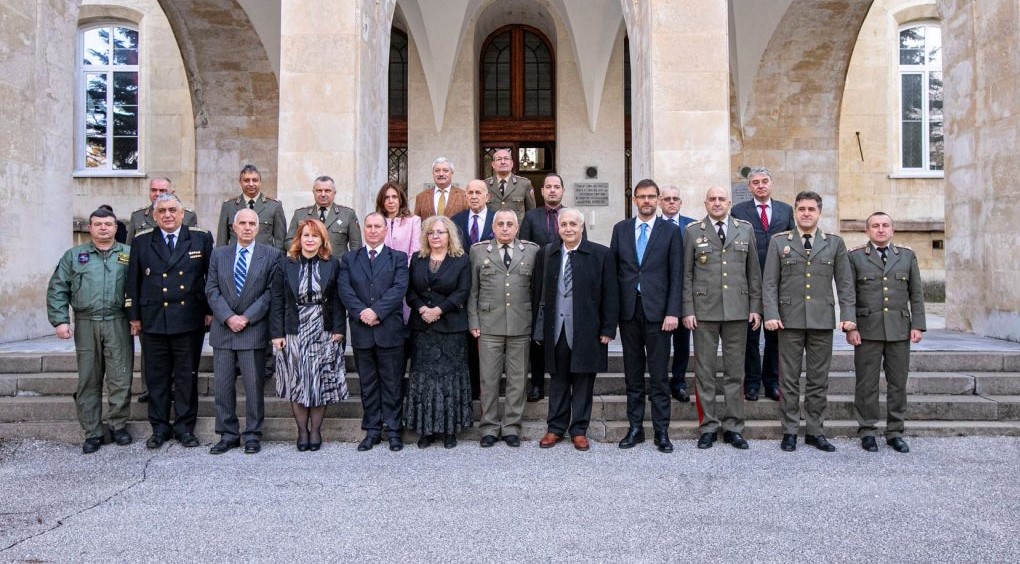 ---
---