Kubrat Pulev Will Study for Master`s Degree at the UNWE
The world-famous Bulgarian boxer Kubrat Pulev, European heavyweight champion and Athlete of the Year of Bulgaria for 2012 submitted documents for Master's degree at the University of National and World Economy.
He was welcomed by Prof. Dr. Tsvetana Stoyanova, Vice-Rector for Institutional and Business Cooperation and Student Policies /in the picture below/.
Regarding his decision to continue his education, Kubrat Pulev clarified: "Everyone should learn till lifelong. I'm inquisitive, I want and I love to study. Some people don`t like to be advised but that's exactly what I'm looking for". He adds that his principle has always been: "Don't praise me - criticism say".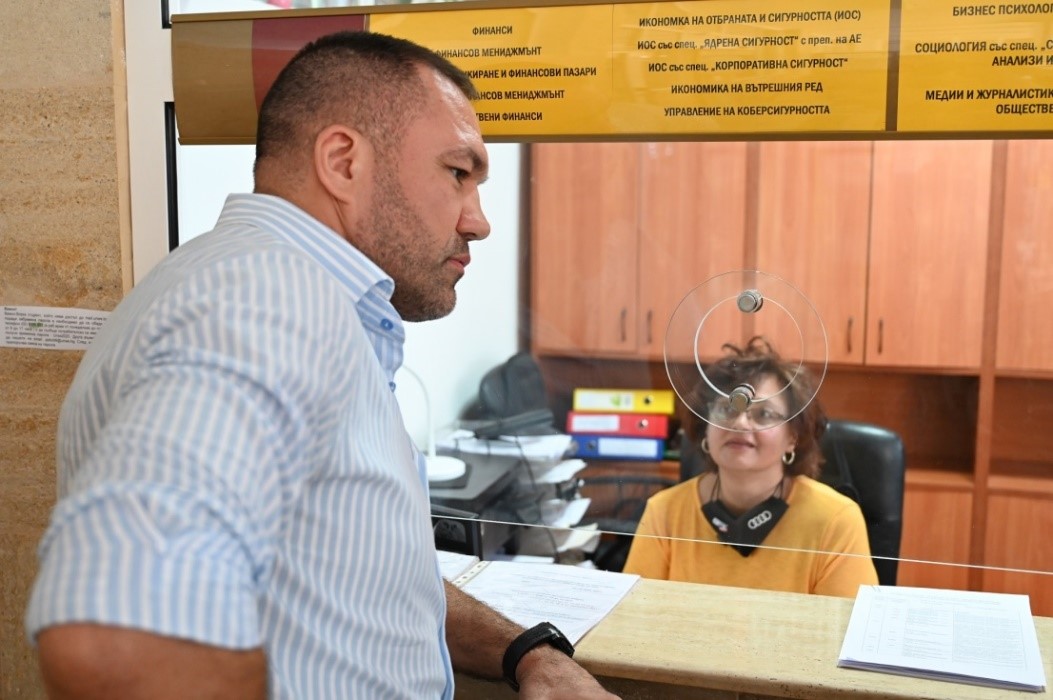 Kubrat Pulev is receiving detailed information about the specialities at the UNWE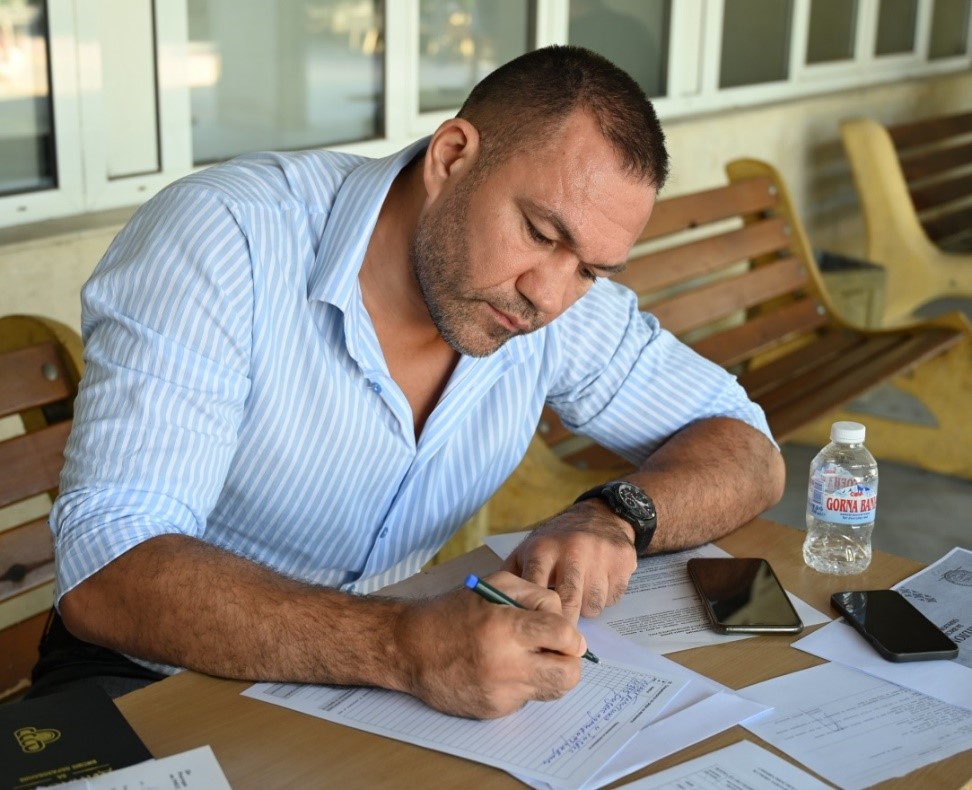 Kubrat Pulev
is
filling in the documents
The world-famous Bulgarian boxer has chosen to continue his education at the University of National and World Economy because he believes that it is one of the most prestigious universities in the country. "I`m proud to continue my education here".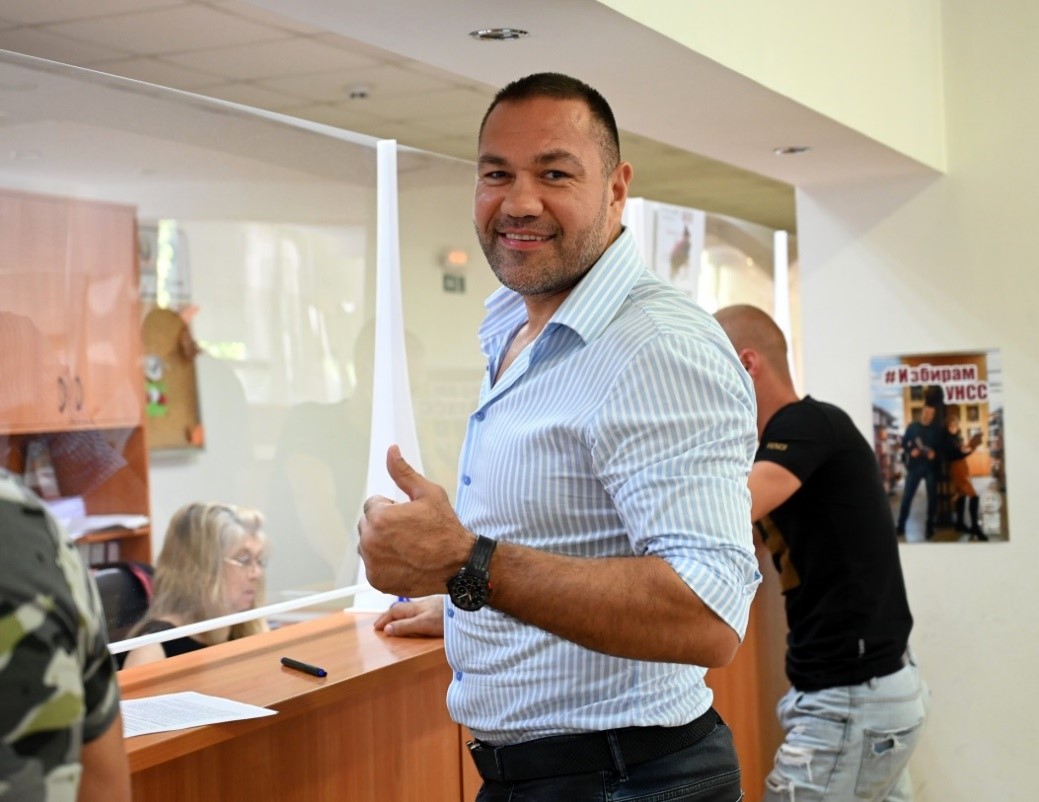 At the Center for Documents Reception
"Young people should know that the truth is in education. Without it Bulgaria could not survive. Every young person should be educated and thus Bulgaria will long live", declared Kubrat Pulev.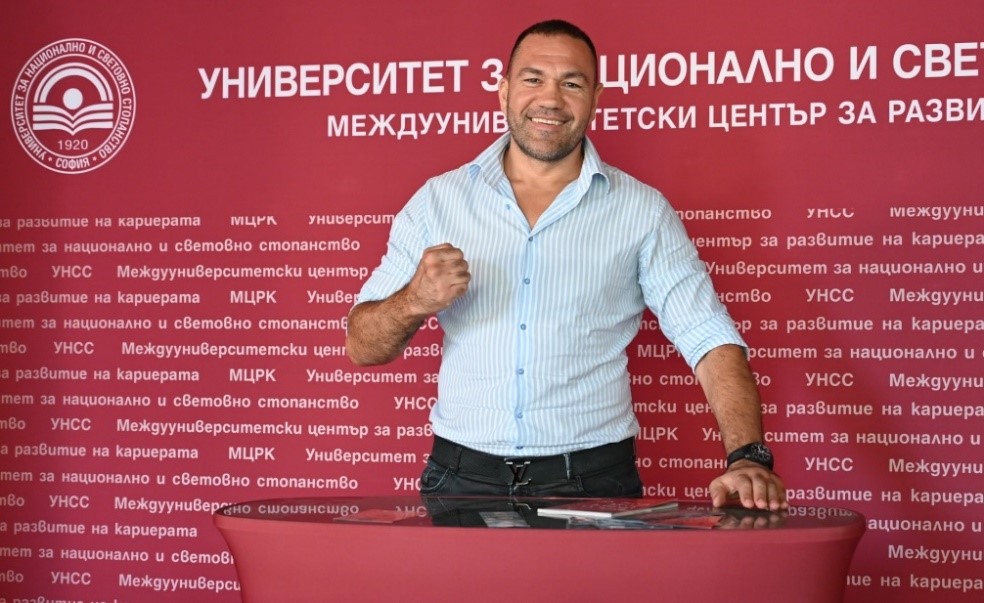 Kubrat Pulev: "The future is in education, there`s no other way"