UNWE Lecturer Participated in International Professional-Public Accreditation of Educational Programmes
At the Institute of Industrial Management, Economics and Trade – a major structure unit of Peter the Great Polytechnic University of Saint Petersburg – external expert commissions of the National Center for Professional and Public Accreditation held a session in the frameworks of the international accreditation of educational programmes of the Institute.
Prof. Dr. Galina Mladenova, lecturer at Marketing and Strategic Planning Department and Director of the Scientific Research Marketing Center of UNWE, was a Chairwoman of an international expert commission aiming to evaluate the cluster of educational programmes on Trade and Commodity Science at Saint Petersburg Polytechnic University. In the expert commissions took part eminent foreign professionals from Austria, Bulgaria, United Kingdom, Germany as well as representatives of academic community, employers and students.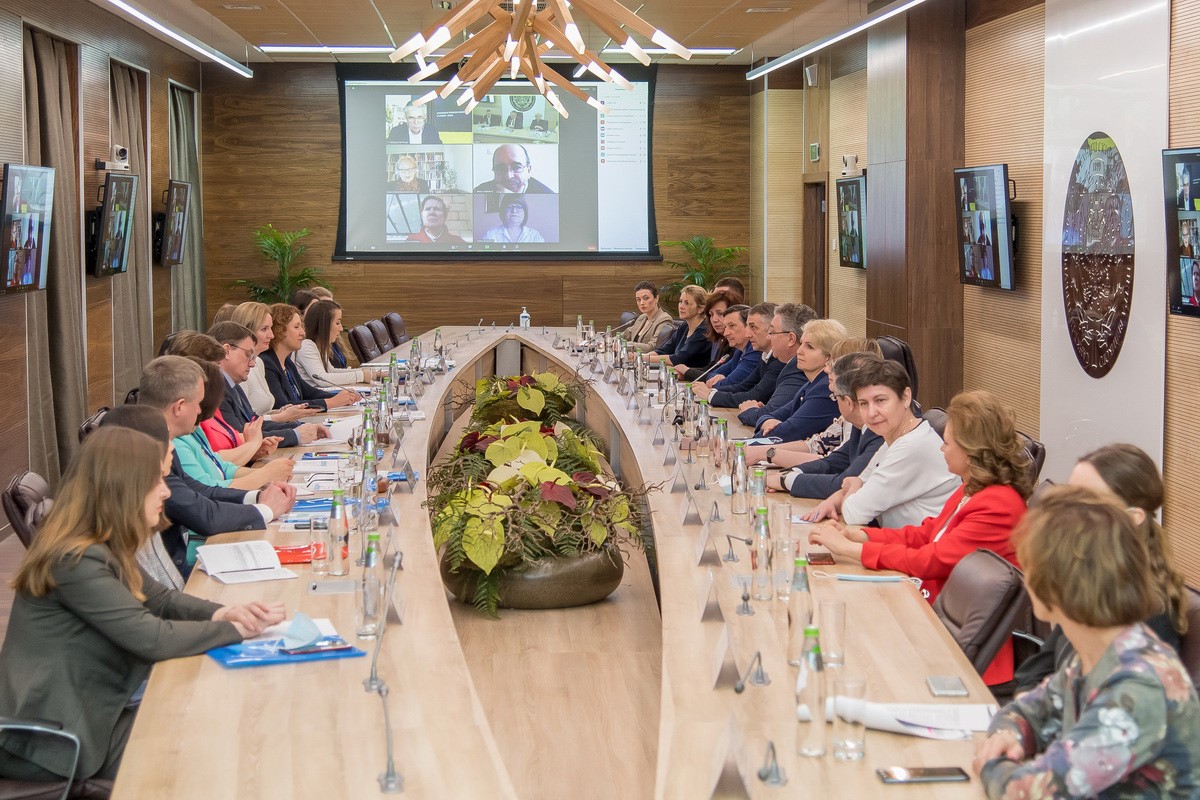 Meeting of the members of the external expert commissions with the Management Body of Saint Petersburg Polytechnic University
Prof. D.Sc./Tech./ Andrey Rudskoy, Rector of Saint Petersburg Polytechnic University, declared: ''For us the international professional-public accreditation is an important stage in evaluating the quality of educational programmes in compliance with the Standards and Guidelines for Quality Assurance in the European Higher Education Area (the "ESG"). It is an opportunity to take the next step towards enhancing the academic reputation of Saint Petersburg Polytechnic University in the European Educational Area''.
Assoc. Prof. Dr. Mihail Musov, Vice Rector for Research and International Affairs, outlined the positive effect of the event saying: ''The participation of our lecturers in international accreditation commissions is a matter of honour for the UNWE. It is a recognition by the international academic community of the high level of implementation of the three major higher education missions in our university – academic activity, R&D and impact''.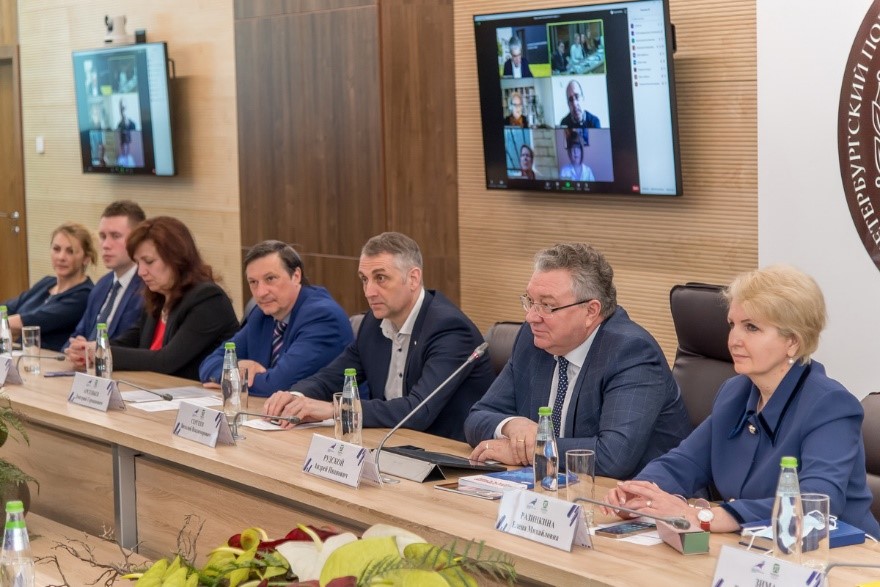 Prof. D.Sc./Tech./ Andrey Rudskoy
/the second man from the right to the left/ is greeting the participants in the international expert commissions
Gratitude for the contribution of Prof. Mladenova to the public accreditation procedures regarding the educational programmes in the research fields of Trade and Commodity Study held at the Polytechnic University was expressed by the National Center for Public Accreditation. Thankfulness for the participation of Prof. Mladenova as Chairwoman of the commission was also addressed by Prof. Dr. Vladimir Navodnov, Director of the National Center for Public Accreditation. He shared: ''Your impartiality, positive and guided by the strive to improvements approach for evaluation as well as your constructive cooperation with the Russian colleagues from the panel led to valuable insights and an international perspective for the presentation of Saint Petersburg Polytechnic University''. Prof. Navodnov explicitly said that the feedback implemented by Prof. Mladenova regarding the conducted procedures had given a new direction for both the methodological and organizational aspects of the presentation.