The Rector of UNWE Represented ENGAGE.EU at the EC Consultative Meeting with the Rectors of European Universities
On 27 April of the current year the European Commission /EC/ held a consultative meeting with the Rectors of all European universities. Issues related to the elaboration of European strategy for universities, recommendation of the Council regarding the micro-credentials in the field of education and recommendation of the Council regarding the education in ecological sustainability were discussed. By the EC party in the meeting took part Mr. Margaritis Schinas, Vice President - Promoting the European Way of Life and Mrs. Maria Gabriel, EU Commissioner for Innovation, Research, Culture, Education and Youth.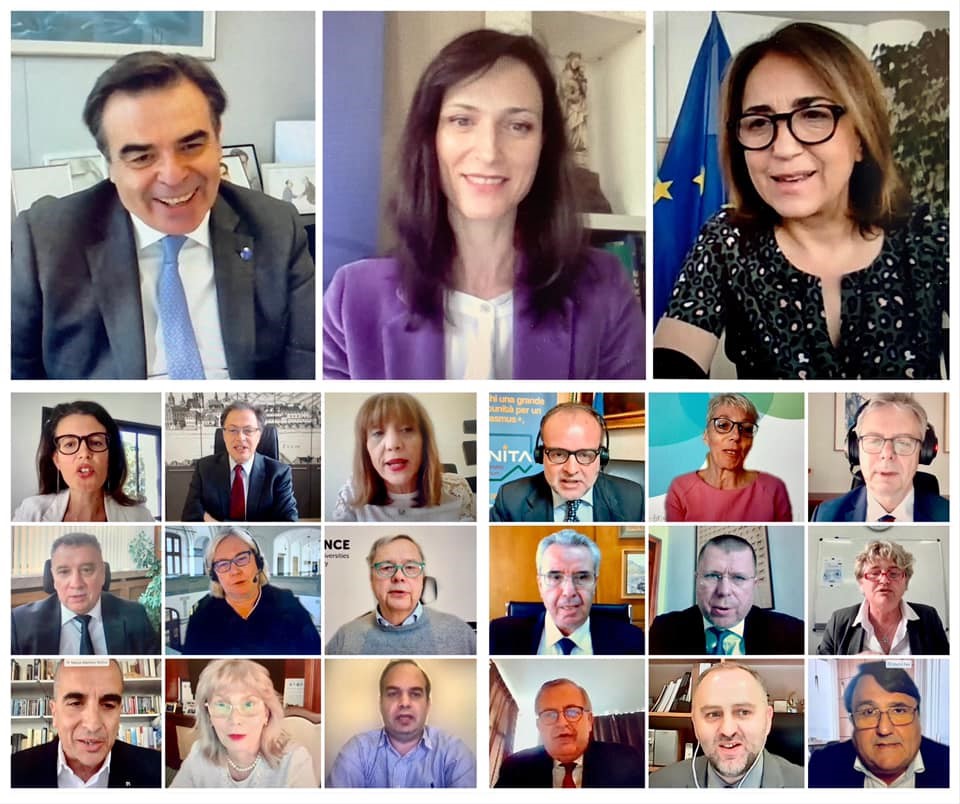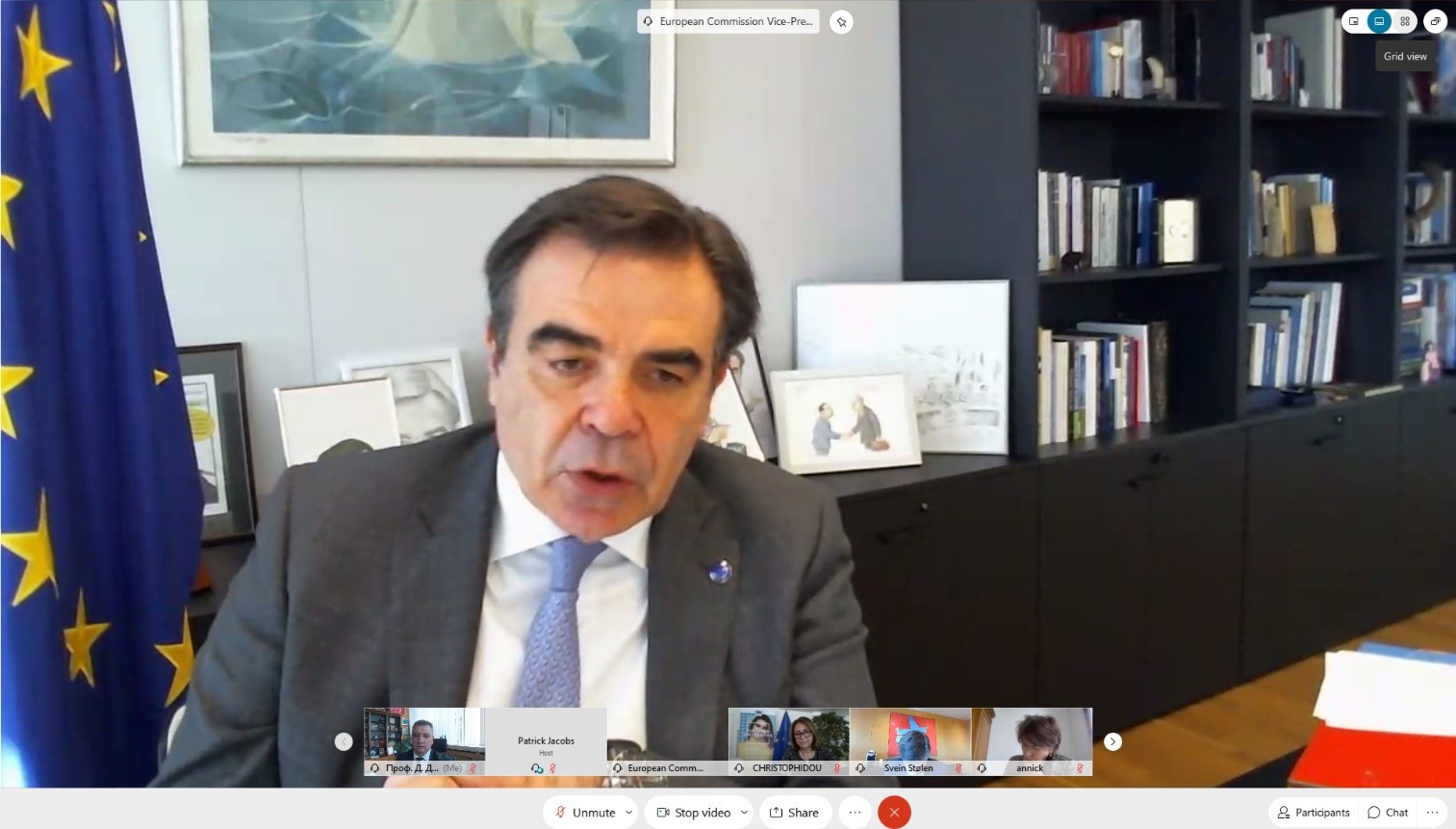 Mr. Margaritis Schinas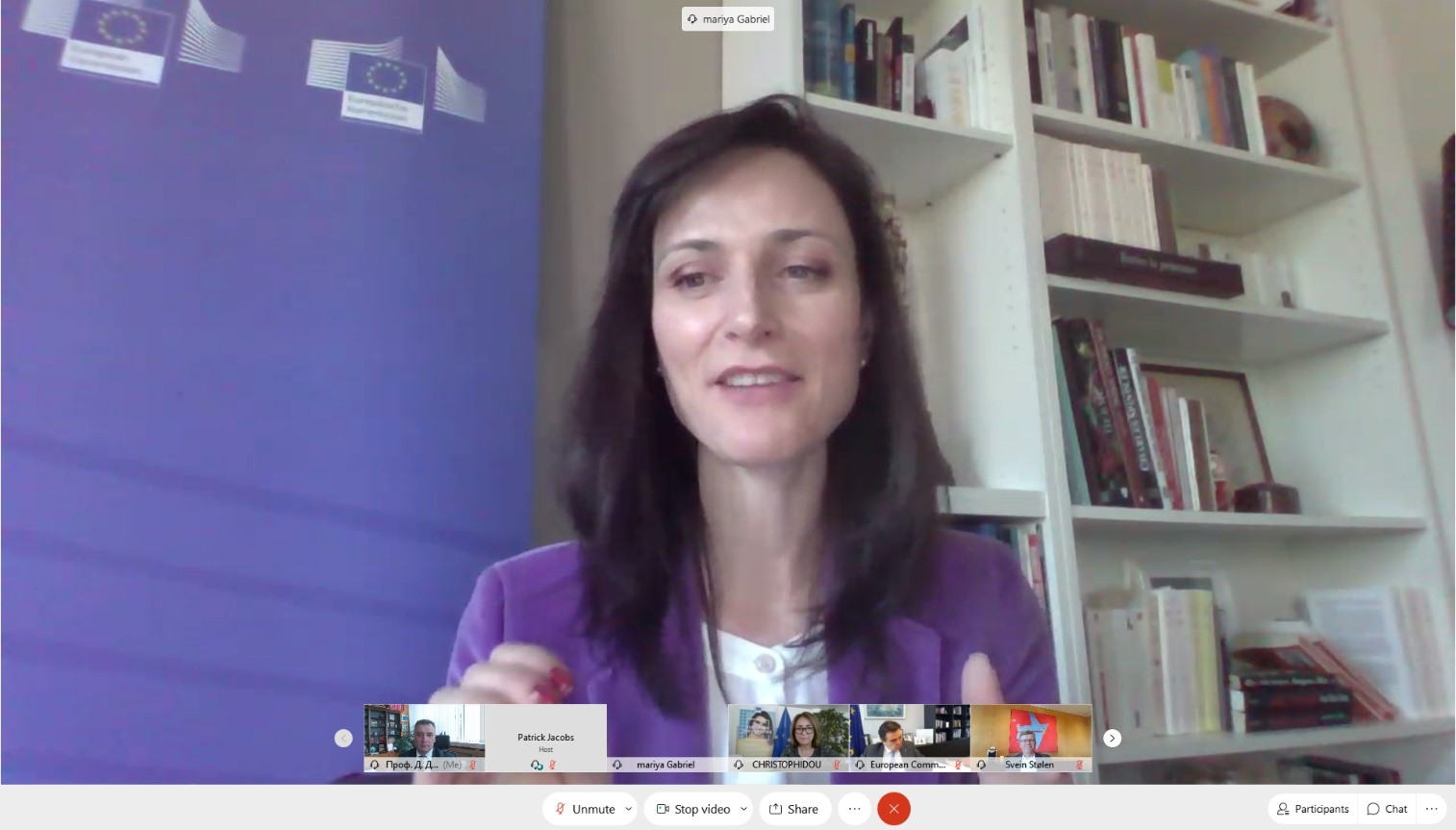 Mrs. Maria Gabriel
One rector from each of the 41 existing European universities was invited to the meeting and only half of those rectors were included in the agenda of the event to present their ideas, vision and recommendations on discussed issues. The Rector of UNWE Prof. Dr. Dimitar Dimitrov was the official representative of ENGAGE.EU. He took part in the second part of discussion devoted to the issues regarding the micro-credentials and education in ecological sustainability. He was also the only participant from Bulgaria at the meeting. The Rector defined the member universities of ENGAGE.EU as too heterogeneous - public and private, from member-states and non-member states of EU requiring very different costs of providing microcredit, and hence quite different fees for students: ''In order to ensure an equal access to micro-credentials in the field of education, we need common principles of a fair policy on tuition fees. It`s an issue that cannot be solved at national level. Moreover, this issue concerns not only the micro-credentials, but also the joint training courses, joint specialities and more of the initiatives in the frameworks of European universities''.
During the meeting the creation of a European university was determined as a very ambitious and complex task – an initiative which requires a lot of energy by the entire academic, administrative staff and students for changing the way of learning, teaching and research. At the same time, building up a truly united European Union through education should go through the successful development of these alliances. ''We also continue working to develop a European approach to micro-credentials which will give the students opportunities for short-term and high-quality training in a more flexible and targeted way'', wrote in her Facebook account Maria Gabriel. The long-term vision of the European Commission for the development of European universities until 2027 was also presented.
Moderator of the event was Mrs. Themis Christophidou, Director-General of European Commission's Directorate General for Education, Youth, Sport and Culture.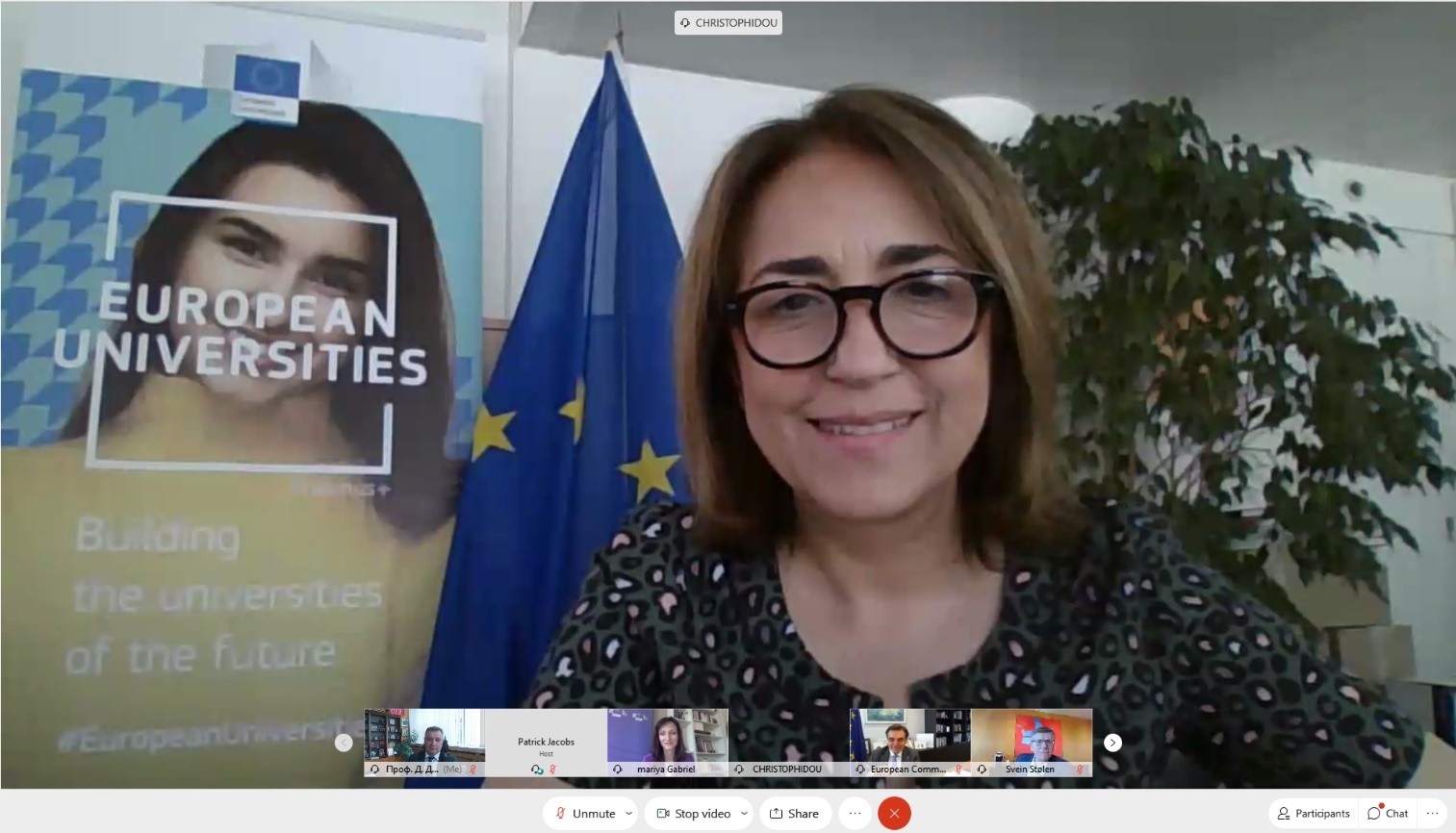 Mrs.
Themis Christophidou