UNWE on the Pages of Spanish Digital Magazine Espiral
UNWE can already be seen on the pages of the digital magazine Espiral (Vol. 24) published by the Education Office at the Embassy of the Kingdom of Spain in Bulgaria under the auspices of the Spanish Ministry of Education and Vocational Training.
At the invitation of the Educational Advisor Mr. Angel Santamaria Barnola, Prof. Dr. Daniela Koh-Kozhuharova, Spaniard and Head of Foreign Languages and Applied Linguistics Department at the UNWE presents the Department, the Faculty of International Economics and Politics and its other Departments - International Economic Relations and Business, International Relations and Political Science as well as Bachelor's and Master's degree specialities offered by them.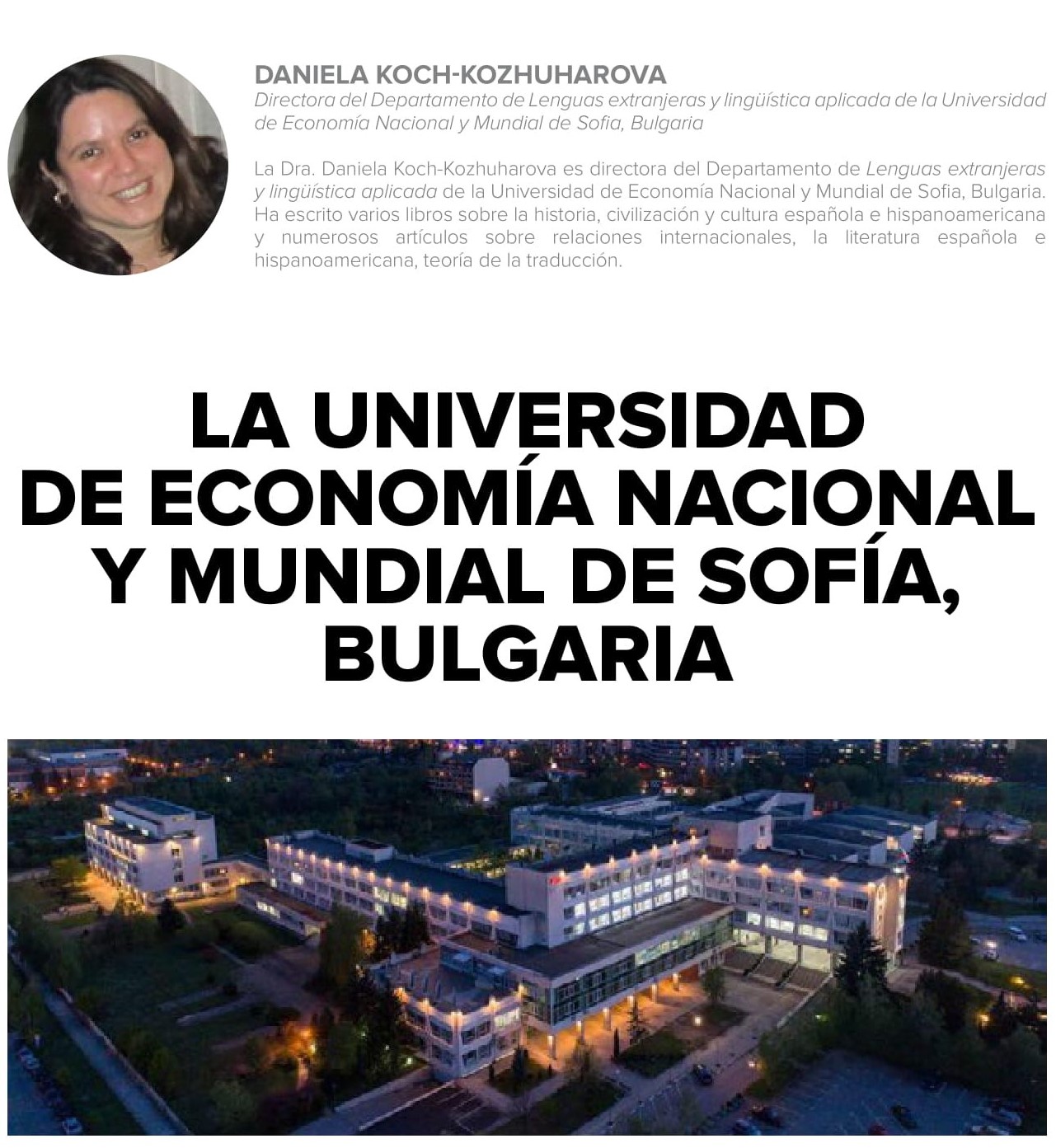 The full text of the publication can be seen here.
Prof. Koh begins her story about our Alma Mater since its foundation in 1920. She focuses on the academic and scientific exchange with other universities, foreign students at the UNWE, the Erasmus Programme which have great contribution to the promotion of UNWE abroad, etc.
Prof. Koh also emphasizes on the foreign language training of students at the UNWE and state exams in first foreign language for level C1 and second foreign language for level B1/B2 of the Common European Framework of Reference for Languages: Learning, Teaching, Assessment /CEFR/. In conclusion of her presentation of UNWE she points out the rich experience of University in the distance learning.
Espiral (Vol. 24) can be seen here.