Record! Only for One Day 1553 Prospective Students Submitted Documents through the New Online System
Today, 1553 prospective students became the first to submit documents for participation in the regular exams and ranking through the new online system developed by the UNWE IT specialists according to the UNWE Academic Council decision. It is the concecutive successful step in the digitalization of UNWE - an innovation that allows the prospective students to submit documents quickly and unhindered, no matter where they are.
The real test of the system in practice was implemented at the Center for Reception of Documents in the presence of the Rector Prof. Dr. Dimitar Dimitrov, the Vice-Rector for Institutional and Business Cooperation and Student Policies Prof. Dr. Tsvetana Stoyanova and Prof. D.Sc. /Econ./ Valentin Kisimov, Director of the Center for Innovative Computer Systems /in the picture below/.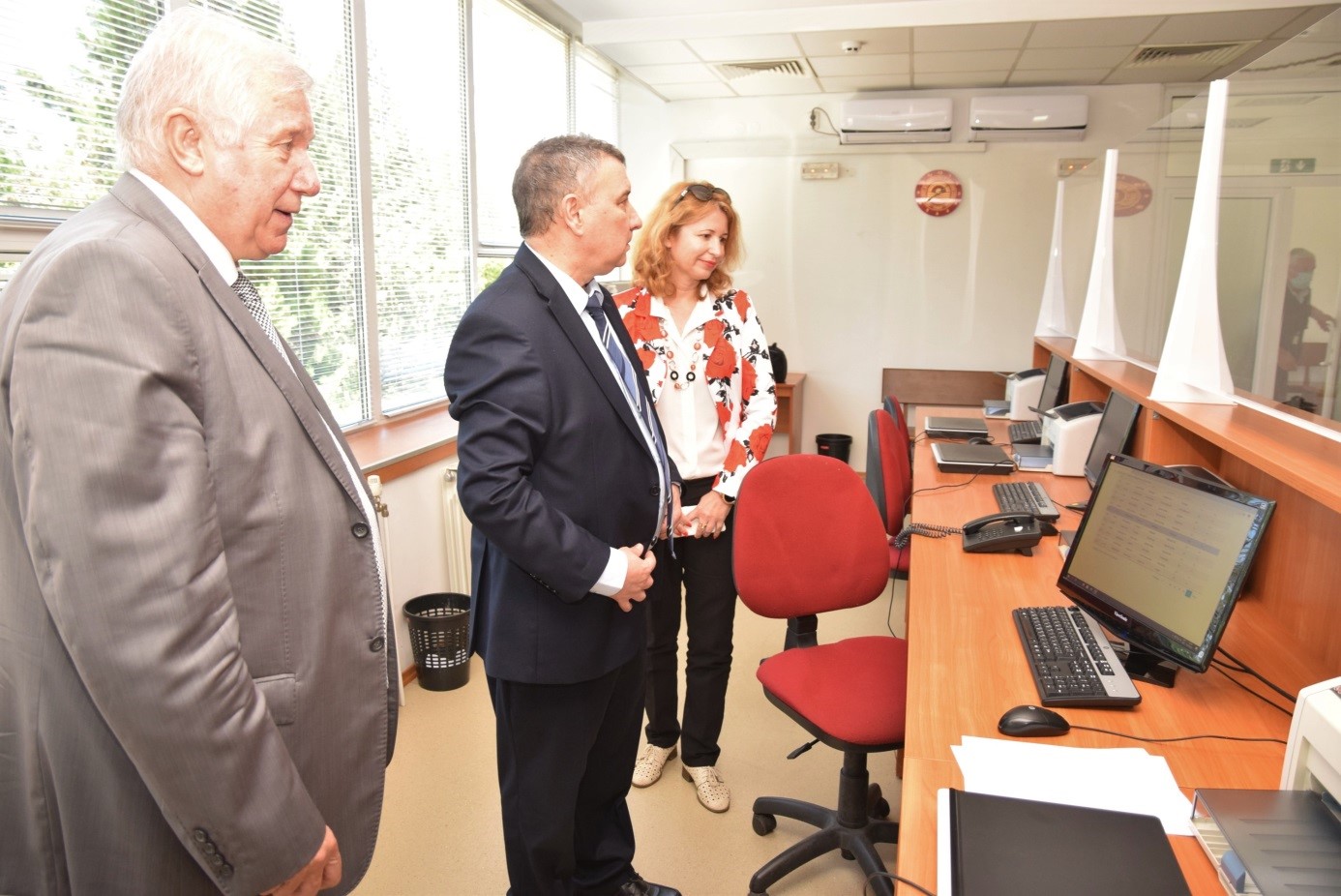 Prof. Kisimov is demonstrating to the Rector how the system works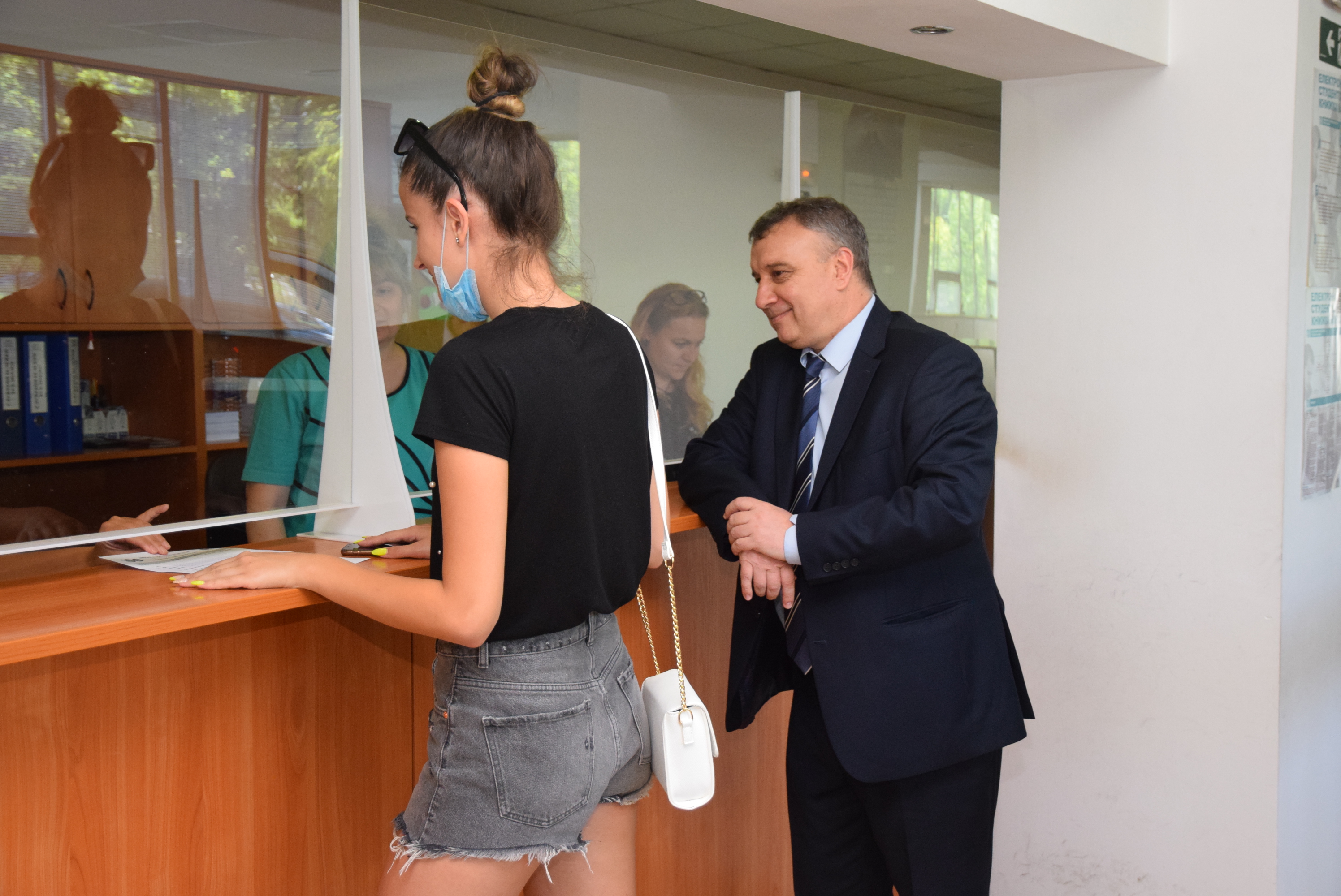 A prospective student-girl preferred to submit her documents in a traditional way
Prof. Stoyanova, Prof. Dimitrov and Prof. Kisimov in front of the Center for Reception of Documents after the successful start of online system