The Rector Received the Official Document Certifying the Grant of Patent for the UNWE Electronic Student Book
The Rector received a patent granted for the UNWE Electronic Student Book. The request for it was submitted by the UNWE in December 2015 and it was issued by the Patent Office of the Republic of Bulgaria in April of the current year.
Today, Vasil Pavlov, the lawyer assisted for the issuance, awarded to the Rector Prof. Dr. Dimitar Dimitrov the official document certifying the grant of the patent /in the picture below/.
The owner of the patent is the UNWE and its inventor is the Director of the Center for Computer Innovative Systems Prof. D.Sc. Valentin Kisimov - under his long-term leadership is implemeneted the digitalization of activities at the UNWE.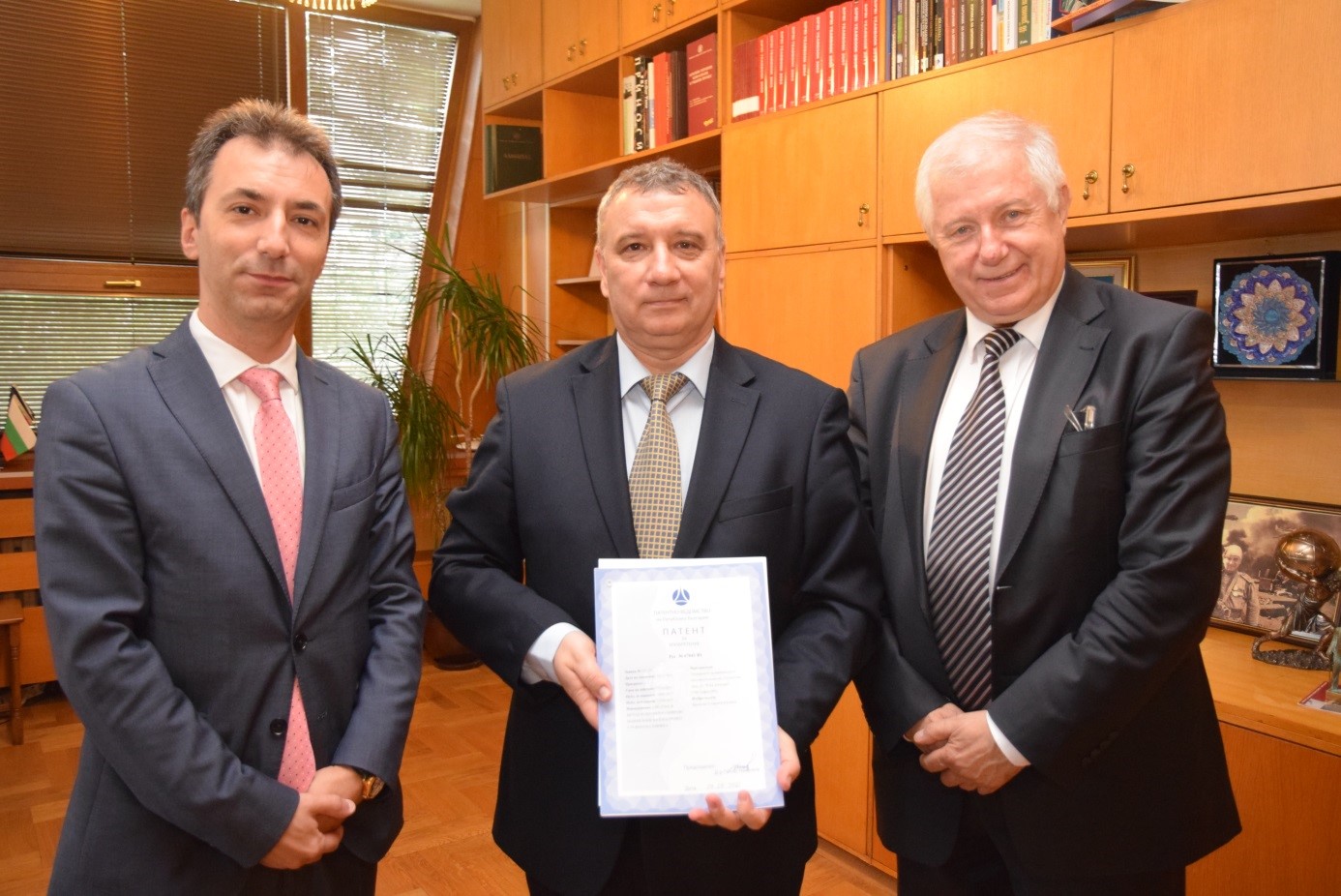 Prof. Kisimov, the Rector Prof. Dimitrov and the lawyer Pavlov /from the right to the left/