UNWE and ICAEW Continue Their Partnership in the New Decade
The UNWE and the Institute of Certified Accountants in England and Wales /ICAEW/ will continue being partners in educating students in the new decade. Besides the official Certificate of ICAEW Partners in Learning, the Rector of UNWE Prof. Dr. Dimitar Dimitrov has been assured by the Institute that in 2020 all students of UNWE will be free of administrative fees for recognition of examinations. Else more, in an upcoming event in March, the students from the UNWE will be awarded the ICAEW scholarship consisting of free access to MS Excel training, course in the field of cloud accounting, webinars, resources for improving the personal skills, announcements for a job by international organizations, etc.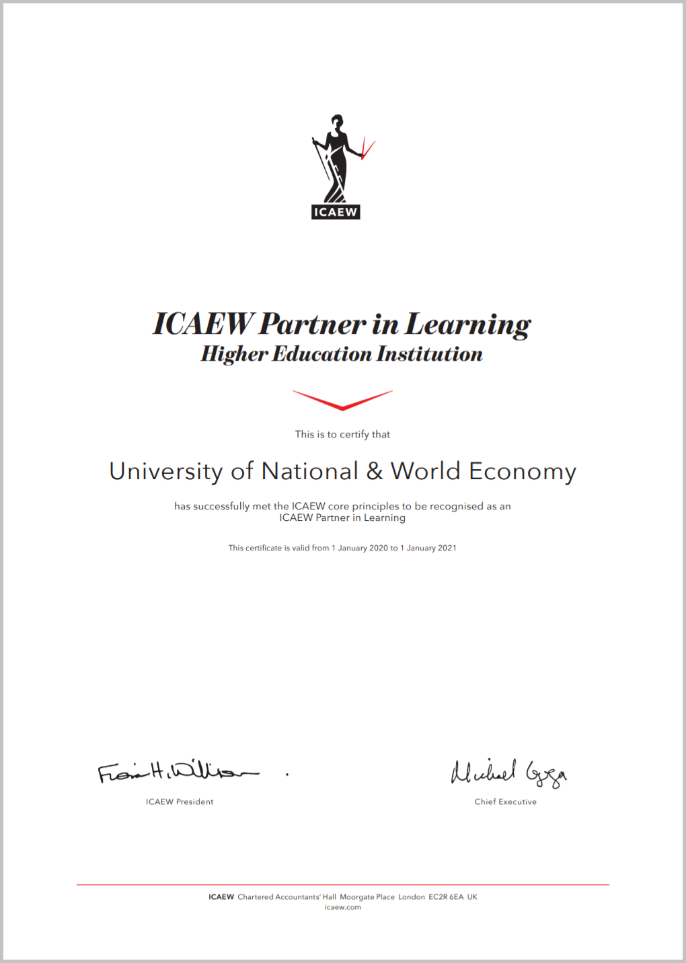 For further information about the specialities accredited by the ICAEW and recognized examinations see the section International Accreditation or contact Assoc. Prof. Dr. Mihail Musov /mmusov@unwe.bg/, UNWE Secretary General for International Cooperation.