UNWE Was Awarded As the Most Prestigious Higher Economic School
"If you want to manage well you should measure what you do. It is the point of the rating system. This year the UNWE reaches the age of 100 years and for me this award shows the attitude of business to the academic staff and graduates of the University". It was declared by the Rector of UNWE Prof. Dr. Dimitar Dimitrov when he received the special prize conferred on the UNWE for being the most prestigious higher economic school in the country according to the employers and academic staff of universities. It happened during the official ceremony of awarding Bulgarian universities according to their ratings /in the picture below/.
The prize was awarded to the Rector by Mrs. Teodora Petkova, CEO of UniCredit Bulbank and graduate of UNWE. "I would like to thank the Rector of UNWE for the university forms people who have successful professional realization as in Bulgaria as also abroad. Each third employee of UniCredit Bulbank is a graduate of UNWE", pointed out Mrs. Petkova.
The Minister of Education and Science Krasimir Valchev and more than 100 Rectors and representatives of the business took part in the event organized by the newspaper 24 Hours.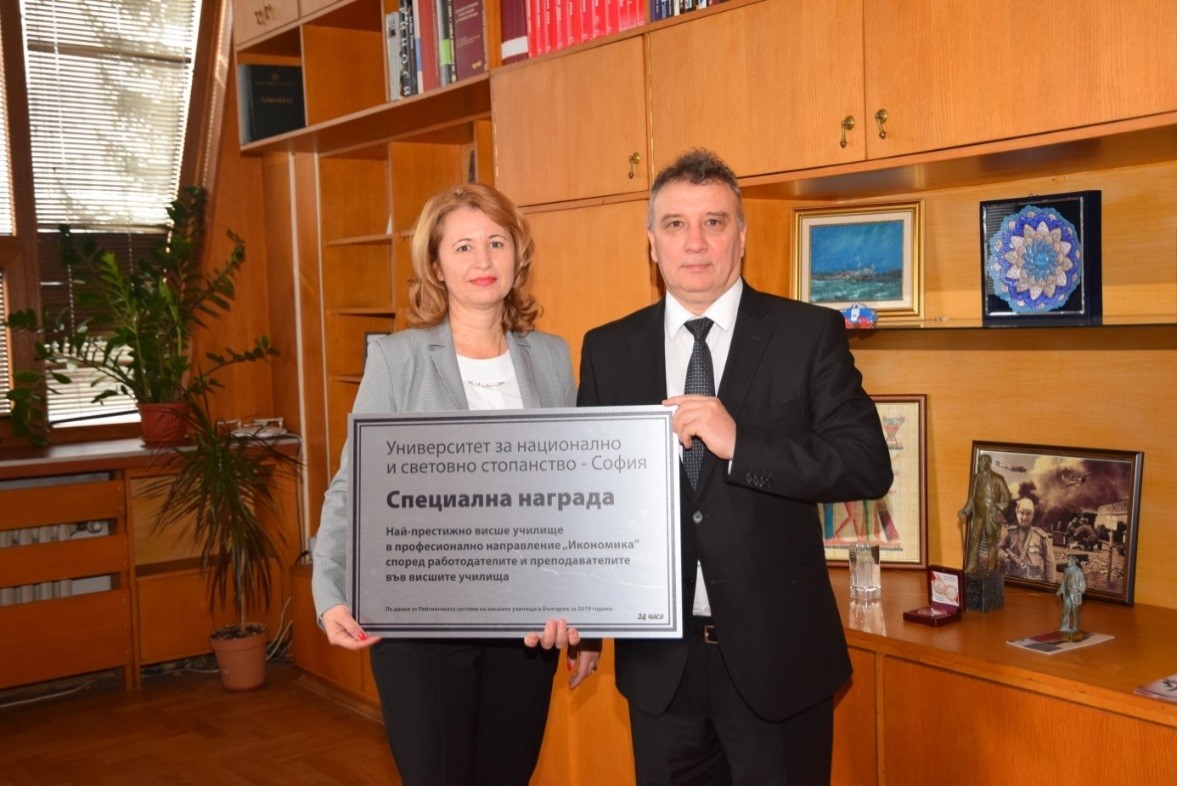 The Rector Prof. Dimitar Dimitrov and
Assoc. Prof. Tsvetana Stoyanova, Vice Rector for Institutional and Business Cooperation and Student Policies