Memorandum of Cooperation between the UNWE and Delta State University
The Rector of UNWE Prof. D.Sc.(Econ.) Statty Stattev and the President of Delta State University, USA, Mr. William Laforge signed a Memorandum of Cooperation between both universities (in the picture below).
The document provisions the expansion of educational, cultural and scientific relations between both institutions through the sharing and transfer of educational materials, publications, etc.; exchange of faculty members, staff and research scholars; development of study programs for students, faculty members, staff as well as organization of joint academic activities such as conferences/seminars and design of individual projects of academic collaboration, etc.
The Rector Prof. Stattev defined the cooperation between both universities as fruitful and expressed his convenience that it would continue to expand.
Prof. Statty Stattev
It`s an honour for me to be at your university. It is my third visit here. The UNWE is a wonderful university, declared Mr. Laforge and addressed an invitation to Prof. Stattev for a lecture at the Delta State University in September.
Mr. William Laforge
The Rector awarded the Commemorative Medal of Stephan Bobchev – Founder and First Rector of UNWE to the President of DSU for his contribution to the development of cooperation between both academic institutions (in the picture below).
The guest gave a present to Prof. Stattev – an innovative smart pen with the DSU logo on it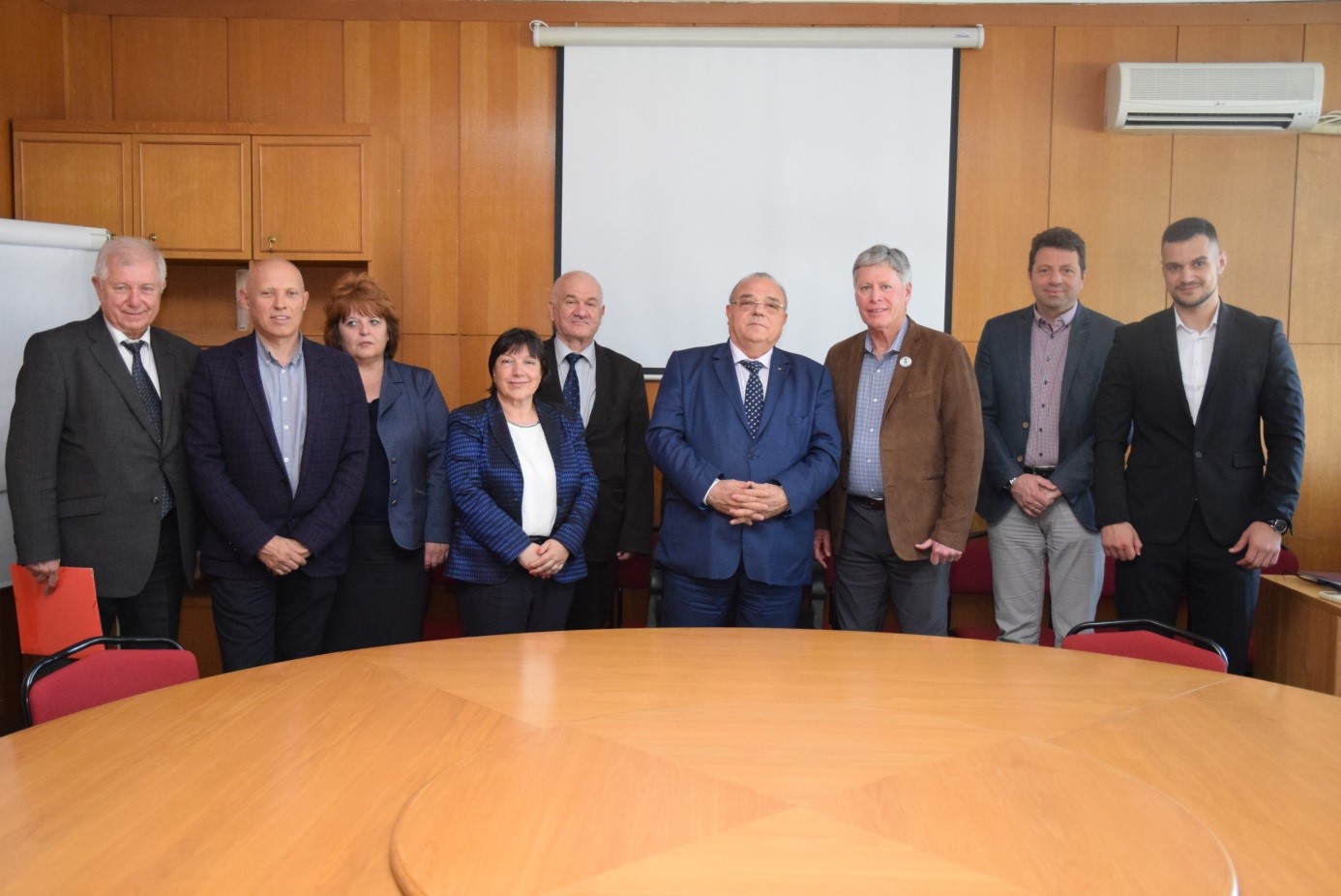 At the event attended the members of the Rector Council and Assoc. Prof.
D.Sc.(Law) Zhivko Draganov, Dean of the Law Faculty, Coordinator for the implementation of the Memorandum by the UNWE