UNWE Students Presented Their Green Business Ideas on the Greenhouse Programme
I believe that the future could be different and what it will be it depends on your generation. I hope you make so we live in a better city. These were the words of Assoc. Prof. Dr. Nina Tipova from the Economics of Natural Resources Department during the presentation of student green business ideas on the Greenhouse Programme organized by CleanTech Bulgaria and Climate-KIC – the only European pre-accelerator programme for project development in the field of eco-innovations and sustainable business. Assoc. Prof. Tipova clarified that there is an Agreement of Cooperation between the UNWE and CleanTech.
Assoc. Prof. Nina Tipova
You`ll see how an idea could turn into a reality for six months, pointed out Maria Alexandrova, Coordinator Greenhouse Pre-Accelerator, CleanTech Bulgaria. She informed the students about the opportunities in 2019 and presented the Greenhouse Programme organized in 18 countries and created to develop the entrepreneurial skills of students.
Maria Alexandrova
Maria told about the work of the teams and difficulties they had been through. Some of them wanted to give up but then they came back, said Maria. According to her the Greenhouse Programme is successful even if the students don`t win the prize fund of 2500 EUR for realization of their ideas. Through the Programme could be seen whether a person wants to work as an entrepreneur.
In the Scientific Councils Hall
Opportunities for students provided by the company were also presented – online courses, professional mobility programme as well as the major topics and activities of CleanTech including also the climate innovations.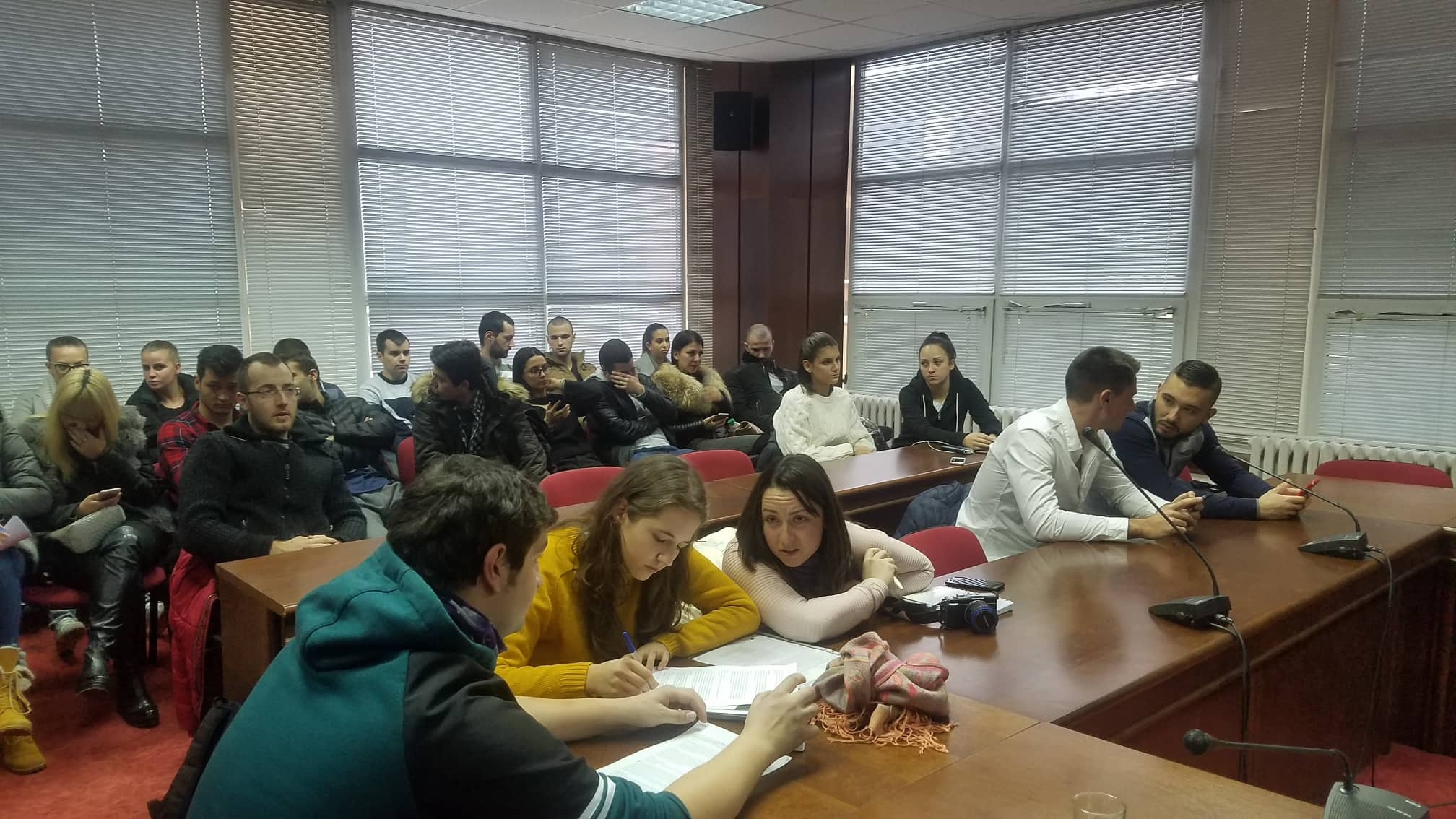 Students
Four innovative ides elaborated by students were presented during the event. Each of four teams suggested an idea that could make life easier: Gamiko - it has created a recycled product for 3D printing industry using the printing waste; ReUseApp - upcycling platform for utilization of large-scale waste; United Green Producers – it helps the bio-farmers to make more effective the realization of their production in the country and abroad; Urban Compost Solutions – a solution that helps the restaurants to earn from their organic waste.
Gamiko team