The New Academic Year Was Also Opened at the RCDL - Haskovo
The Regional Center for Distance Learning (RCDL) – Haskovo opened its doors for the first year students. In the official opening of the new academic year took part Assoc. Prof. Dr. Stela Raleva, Vice Rector for Education in the EQD of Master and Distance Learning, Assoc. Prof. D.Sc.(Law) Jivko Draganov, Director and Deputy Director of RCDL and Prof. Dr. Daniela Feschiyan.
The first year students during the official opening
Assoc. Prof. Raleva welcomed the students, wished them to be in a good health, be consistent and stubborn, to learn from their success but also from their mistakes as well as to improve themselves constantly.
Assoc. Prof. Stela Raleva
When students are focused on knowledge it is the greatest joy. Strive for knowledge, make use of opportunities provided by the education at the RCDL, greeted the first year students Assoc. Prof. Draganov.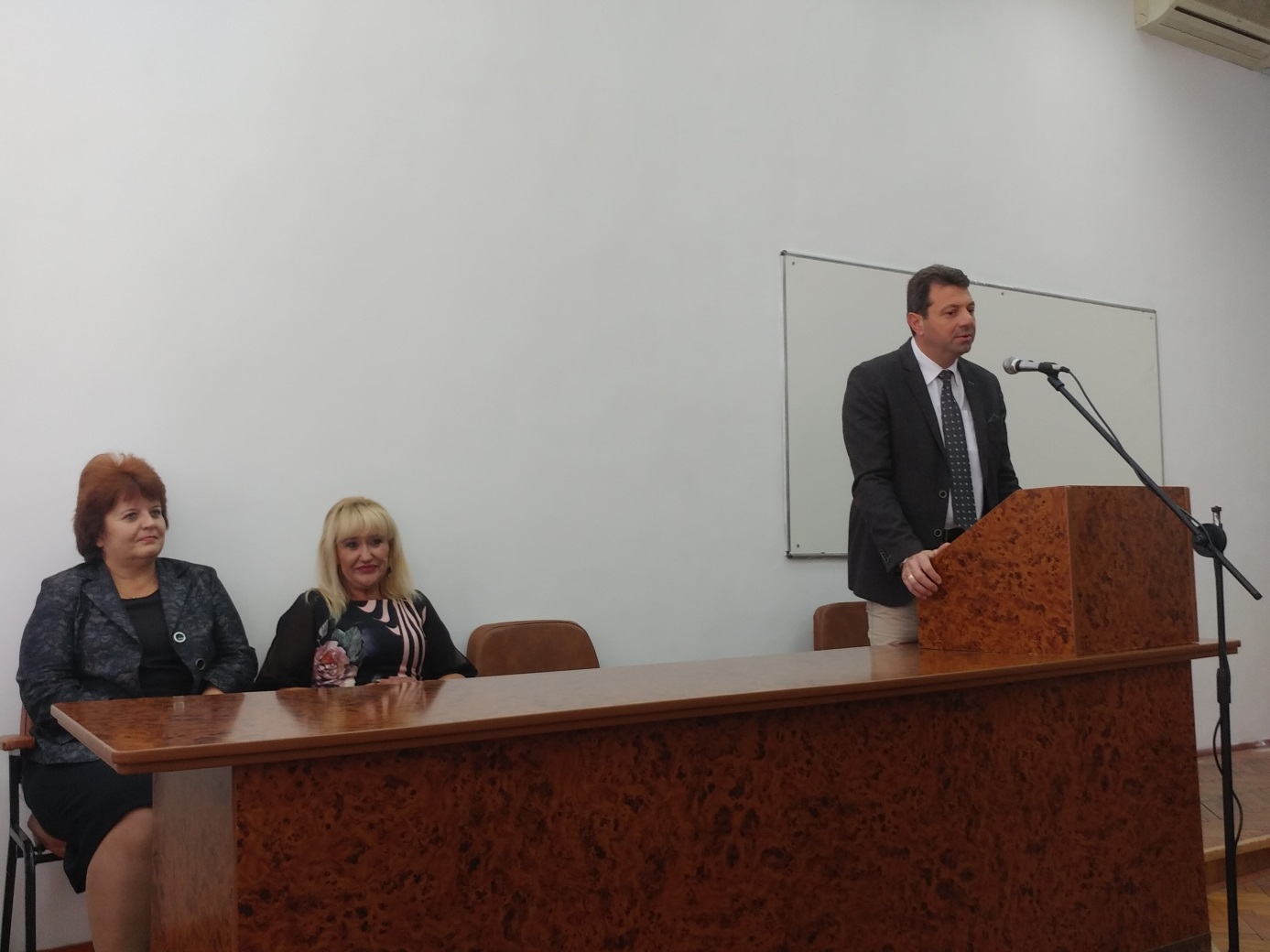 Assoc. Prof. Jivko Draganov
Prof. Dr. Daniela Feschiyan greeted the students for their excellent choice to become part of UNWE where they could meet inspiring lecturers.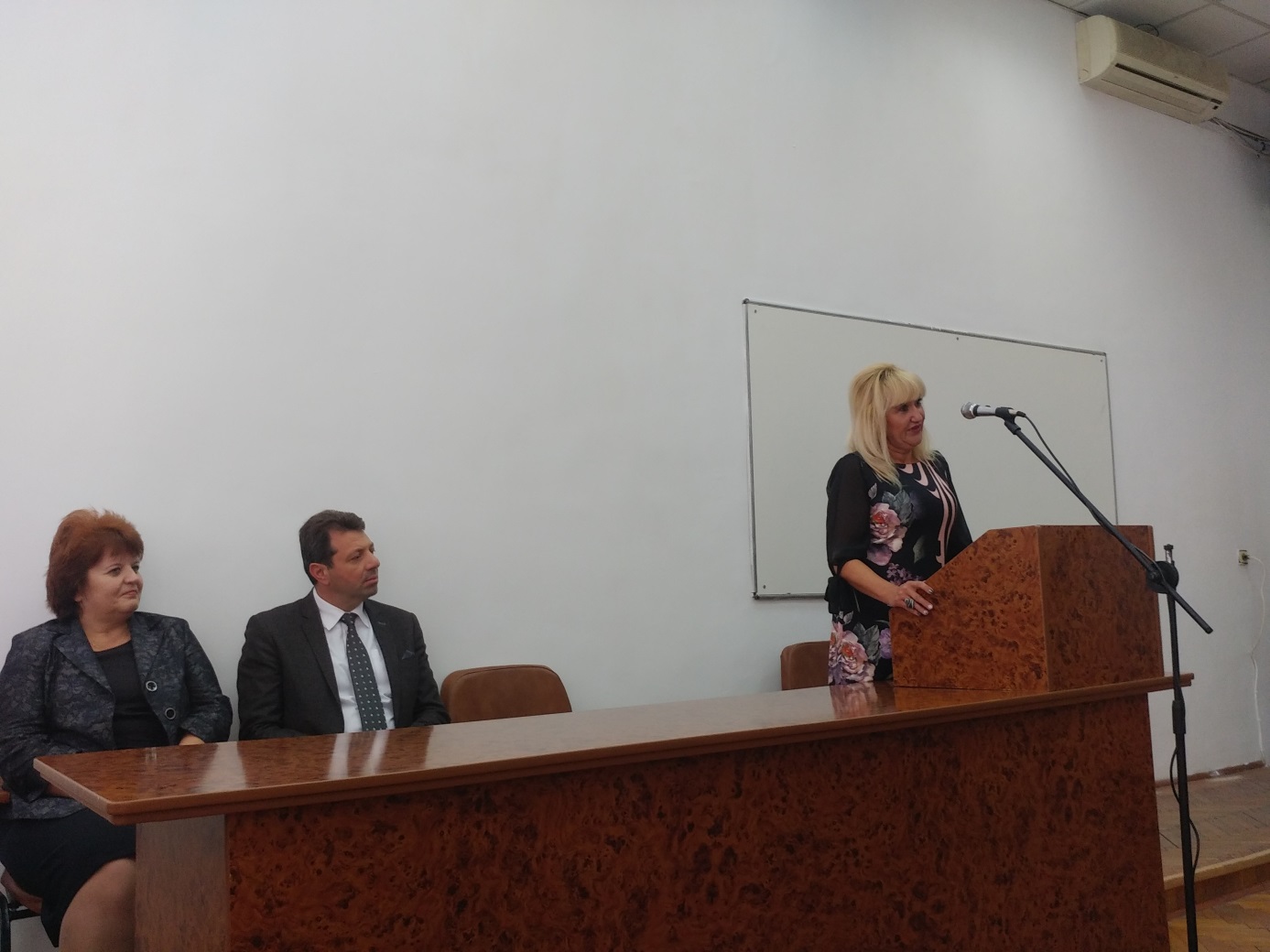 Prof. Daniela Feschiyan