Google Ads Certification Course
For a fourth consecutive year Google AdWords Certification Course was organized and held by the Marketing and Strategic Planning Department. It provided the opportunity for students to know about the dynamically developing advertising platform of Google - Google Ads.
Google Ads
Acaemy, Spasimir Tsvetanov
Google AdWords Academy was opened by Prof. Dr. Hristo Katrandzhiev, Head of the Marketing and Strategic Planning Department (in the picture below).
The first module - Google AdWords Fundamentals – was devoted to the digital marketing. The second module was focused on the advertisement and marketing for web search engines - Google AdWords Search Certification and the final third module was about the dynamically developing advertising in the display network and online video advertising - Google AdWords Display Certification and Google AdWords Video Certification.
In Hall 2005
The event was held on three consecutive Saturdays and the lecturer was Assist. Spasimir Tsvetkov (in the picture below).
The lecturer presented the theoretical framework of Google advertising platform and made practical demonstration of part of the AdWords instruments. The following topics included Google AdWords Advanced Search and Google AdWords Display and Video.
In the training participated also students from different Departments
The Certification Course gives an opportunity for participating students to pass online examination and obtain internationally recognized certificate by Google that provides them excellent chances to find a job in Bulgaria and abroad.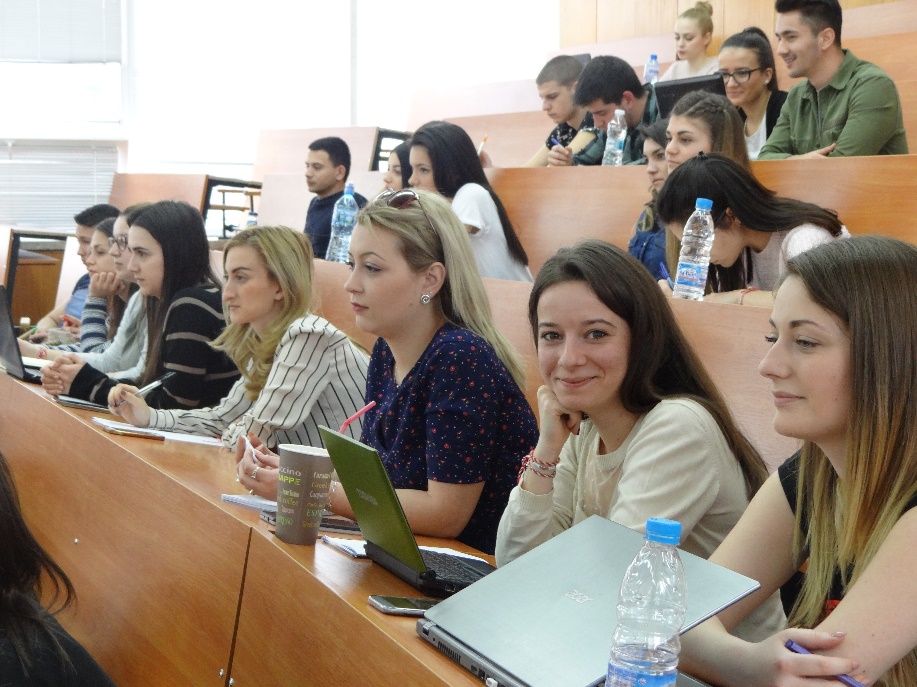 After successful certification in the previous trainings lots of students have found realization at digital agencies and marketing divisions of various companies
More than 120 students attended the Certification Course so they could apply for an internship at leading companies.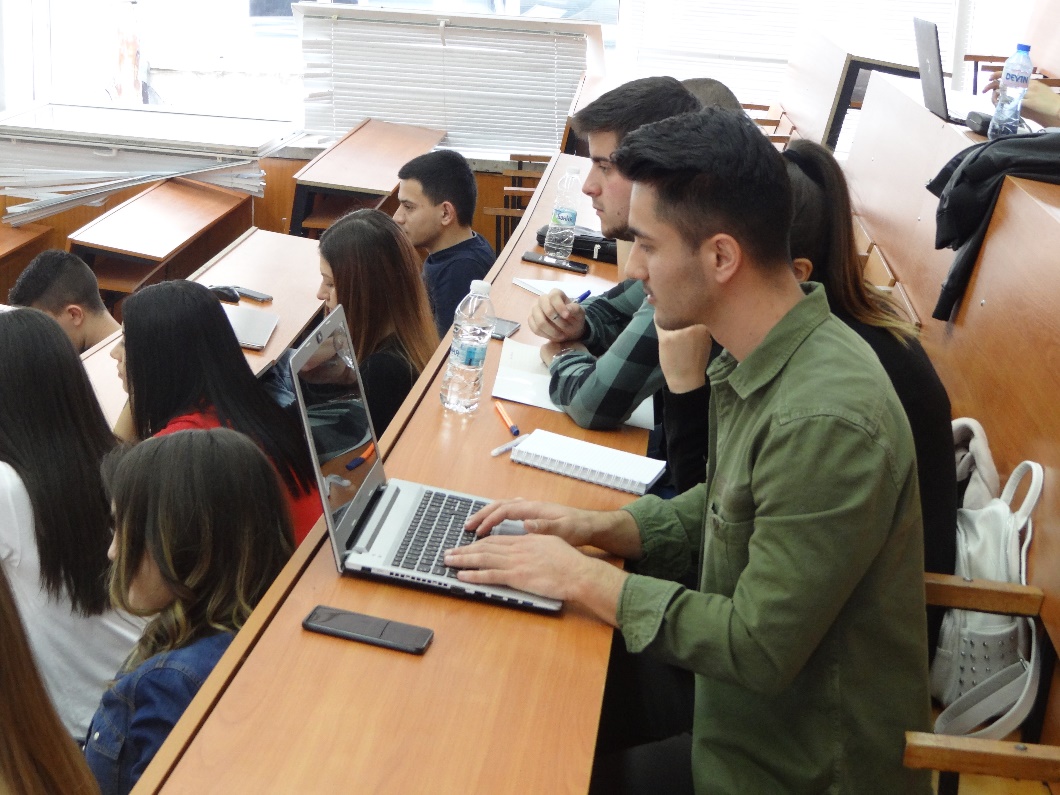 During the Course
Here is what students say about the Google AdWords training:
"I liked the opportunity to learn lots of things about the Internet advertising."
"I liked everything. I learnt lots of things. The presentation of Spasimir Tsvetanov was great."
"The lecture was more intensive and understandable to me than I expected (I have no idea of what is AdWords). I liked the way the lecturer was teaching as well as the additional materials given to us."