Premiere of the Book "Capitals, Ice Melting and 2°C"
The book "Capitals, Ice Melting and 2°C" by Prof. D.Sc.(Econ.) Bistra Boeva, Professor Emeritus of UNWE was presented in Sofia Art Gallery. The event was held in the presence of representatives of the academic community and business, legislative and executive authority, graduates of speciality International Economic Relations, etc.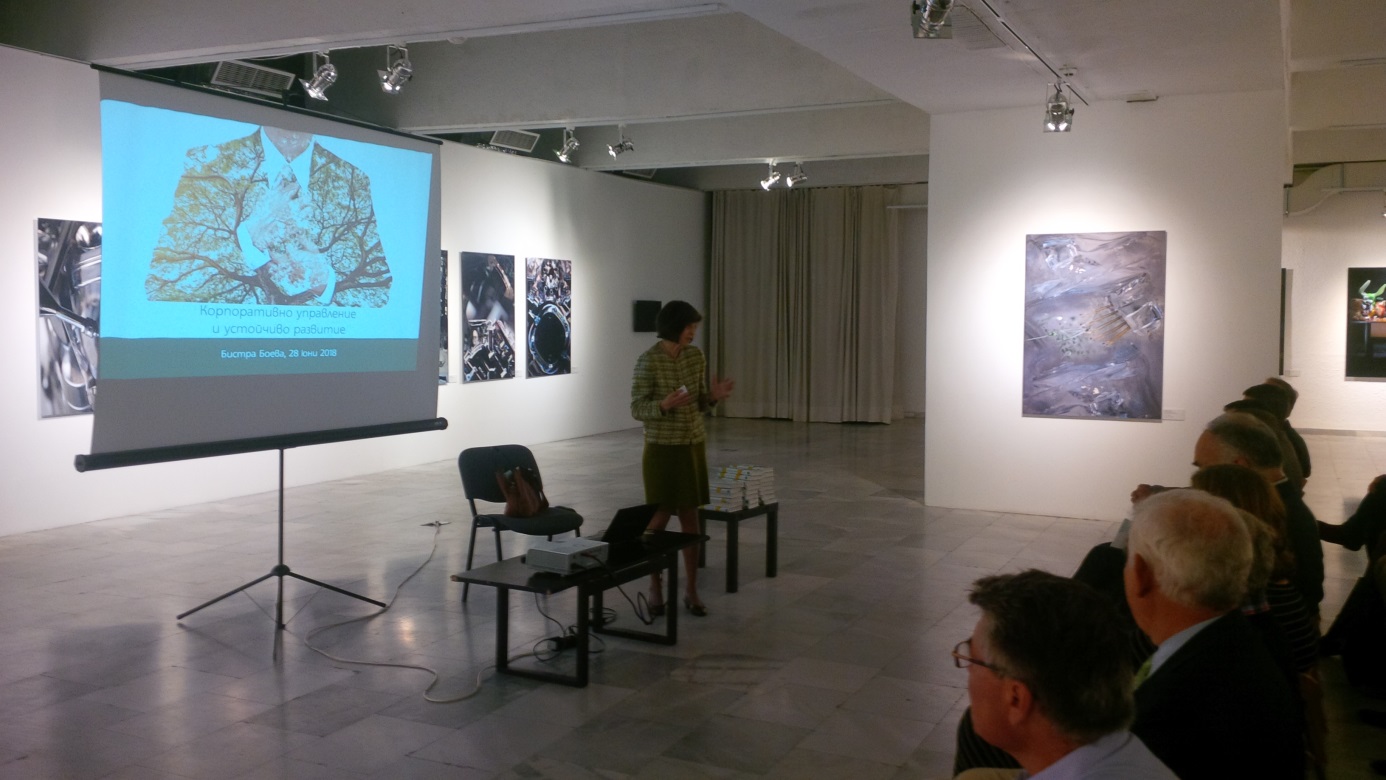 Prof. Boeva is presenting her new book
How and to what extent the participants in the system of modern corporate governance can take part in the fight for 2°C – it is the major topic of the book. The world needs also "bilingual members of corporate governments who understand the economics but it also needs actions for environmental protection", considers Prof. Boeva. According to her the corporate governments – the leaders of business in Bulgaria should develop the corporate governance in compliance with the sustainable development objectives.
-----
Prof. Bistra Boeva was longstanding Head of the International Economic Relations and Business Department at the UNWE. She has worked as consultant of the World Bank and U.S. Agency for International Development (USAID) on the issues of corporate governance. As Co-Chairperson of the project working group she has played a leading role in the creation of the Bulgarian Code for Corporate Governance.