Journalism Students Held Their First Editorial Meeting
The Second Media Laboratory 2018 on the Perspectives to Financial Journalism in Bulgaria was carried our as an editorial meeting with students from the Media and Public Communications Department. In the discussion took part Georgy Biserinsky, Executive Director of Bloomberg TV Bulgaria and Tanya Krasteva, Chief Editor of Bloomberg TV as well as Assoc. Prof. Dr. Svetla Tsankova from the Economics of Infrastructure Faculty.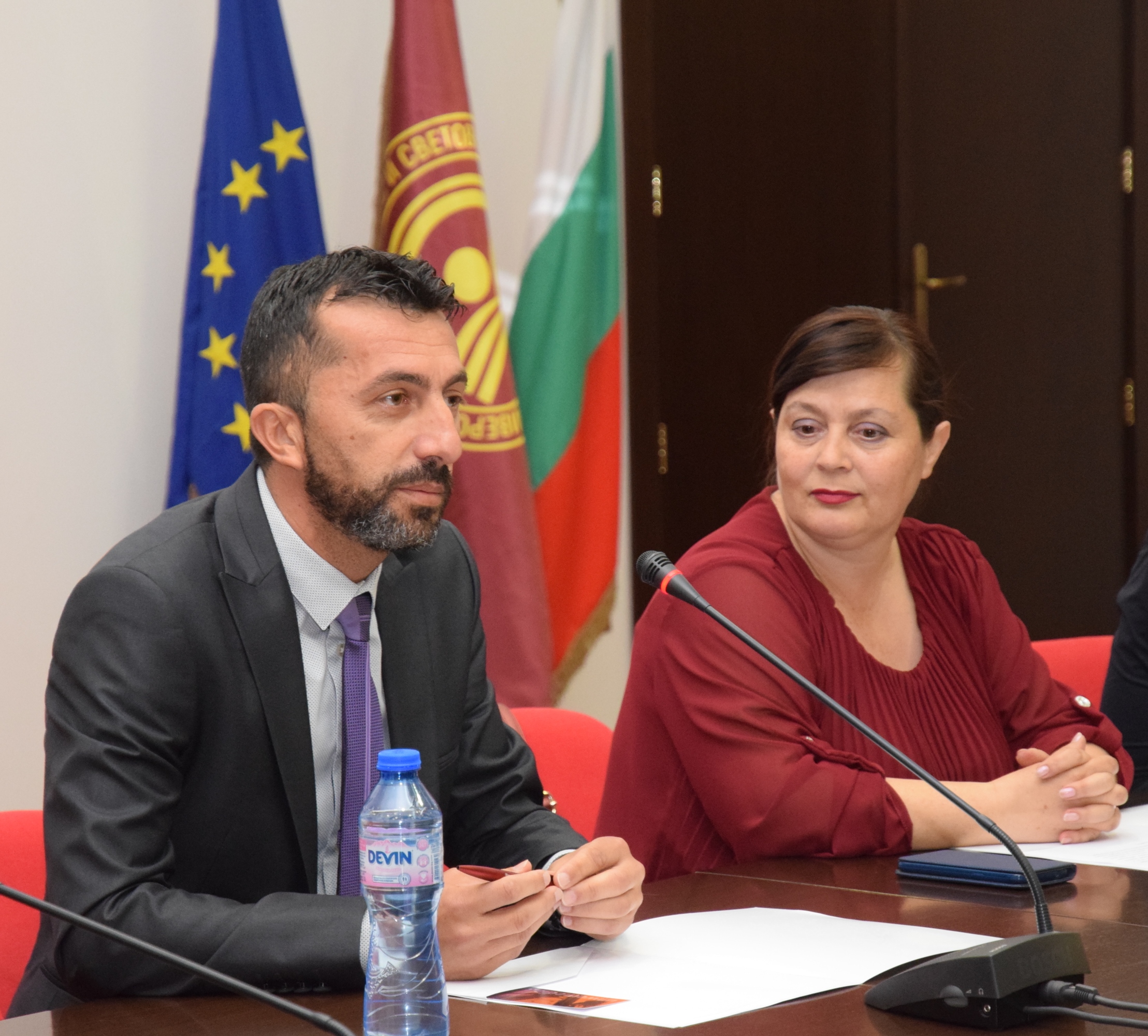 Georgy Biserinsky and Assoc. Prof. Svetla Tsankova
Both representatives of Bloomberg TV Bulgaria were interested in the topics excited for students, how they should be worked out and the facts that should be used. The discussion revealed the profound relation between the politics and finance.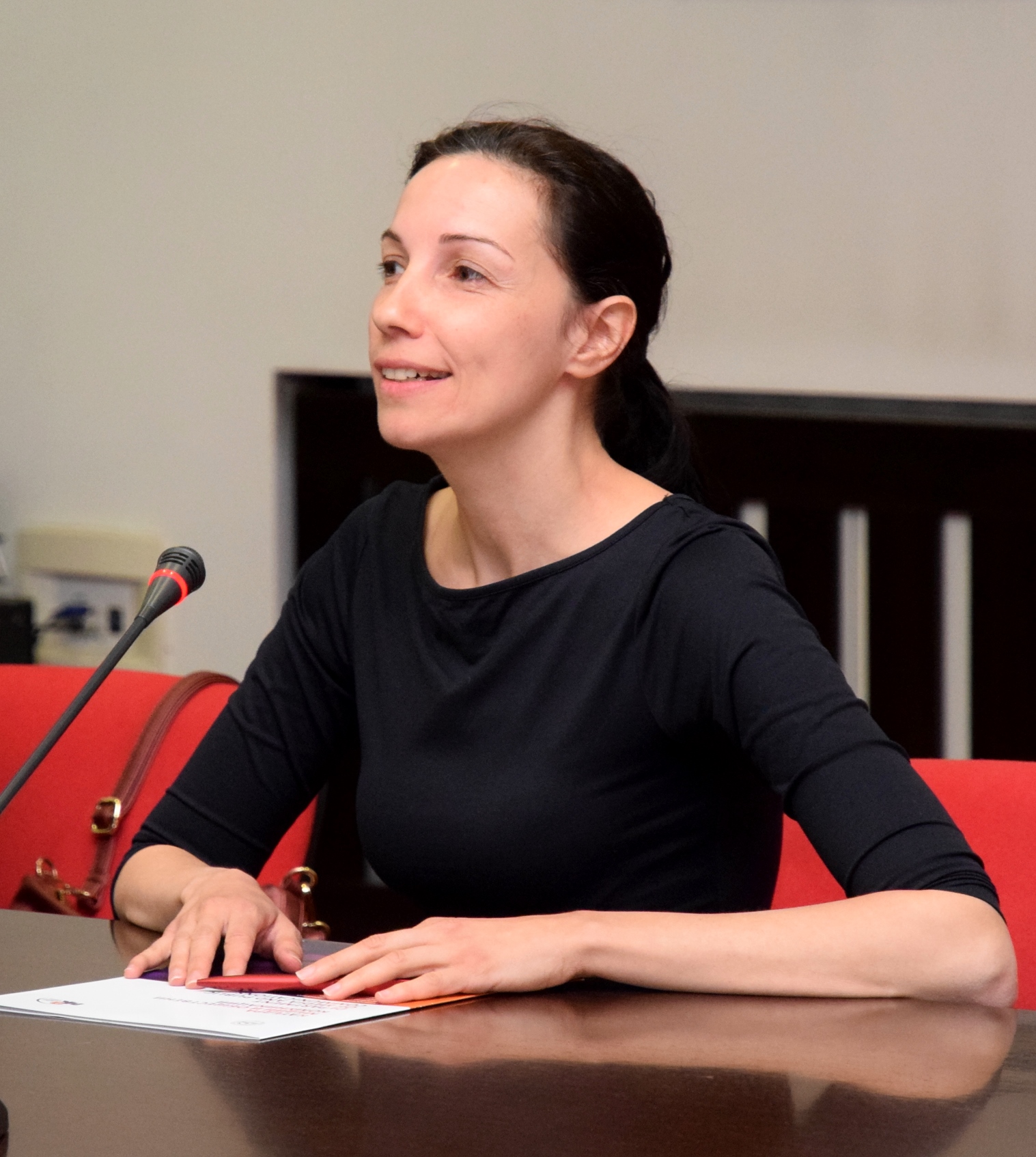 Tanya Krasteva
The future journalists suggested several topics. The first one included the road accidents in the country and whether the drivers should pass a psychological test. The most discussed topic was about the personal data protection and the scandal about the leak of personal information in the social network Facebook. Georgy Biserinsky reminded that the European Directive on the issue would come into force on 25 May. He explained that in relation to the personal data protection solid expenditures would be implemented mainly to encrypt the information.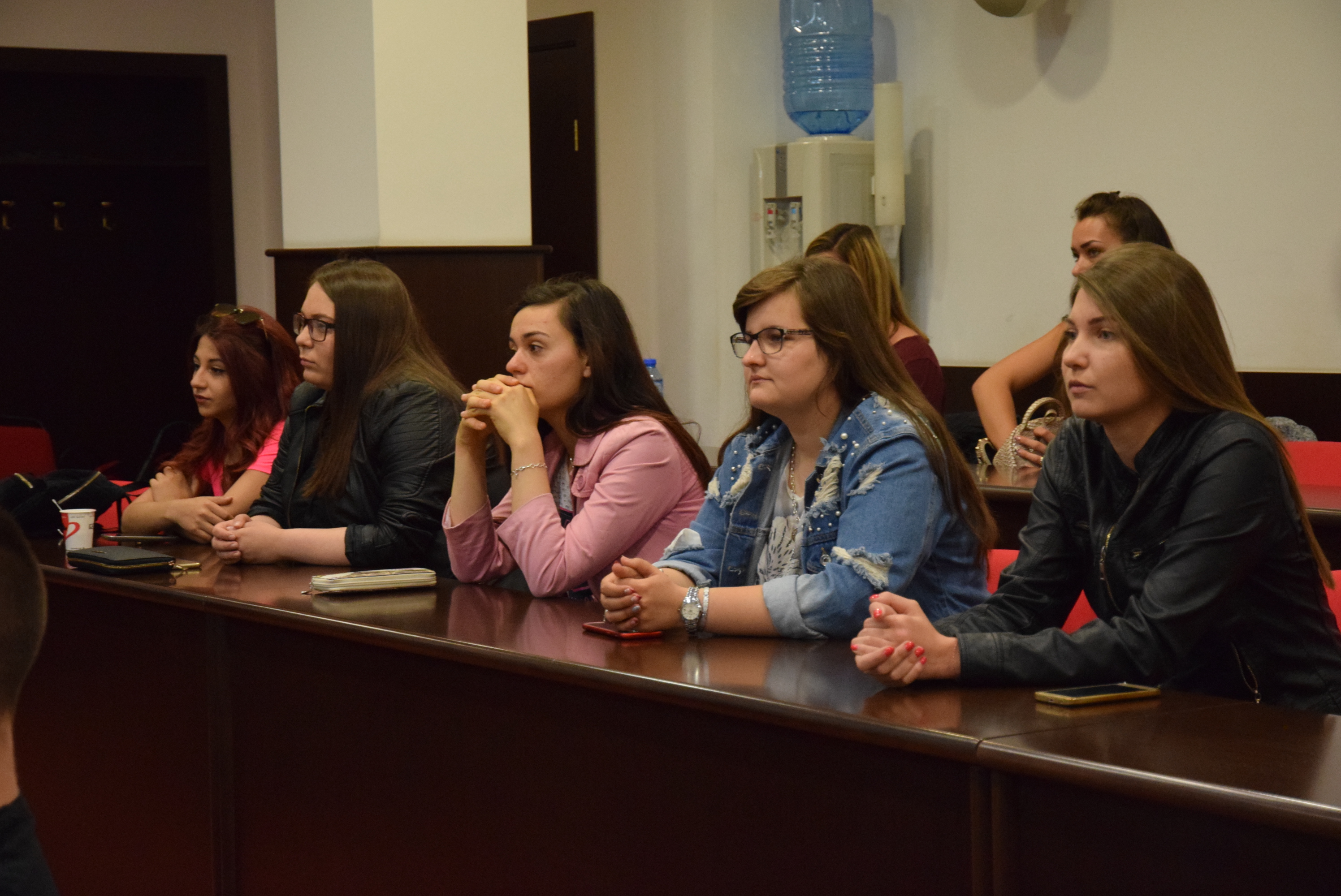 Students
"Hot topic" was also the issue of prevention of escapes from Bulgarian prisons. The students suggested several questions on the topic and examined whether the low salaries of prison guards had been the only reason for prisoners` escapes.
Bloomberg TV Bulgaria provides for students one month of internship including all editorial positions at the TV office.