Second Edition of the Masterclass "In a Battle for Real Results"
In the frameworks of Masterclasses Days was held the second edition of the Masterclass for motivation and personal development entitled In a Battle for Real Results organized by the UNWE Scientific Research Center for Good Management Practices. Lecturer for the event was Ivan Kozhuharov.
Basically the idea of this initiative is to share in a structured way the dynamic, life, sport and professional experience with intelligent young people who are in the initial stages of their career development, to make them know about the important topics, managerial approaches and technics related to the solvation of dozens of problems in their personal and professional life, said Ivan Kozhuharov (in the picture below).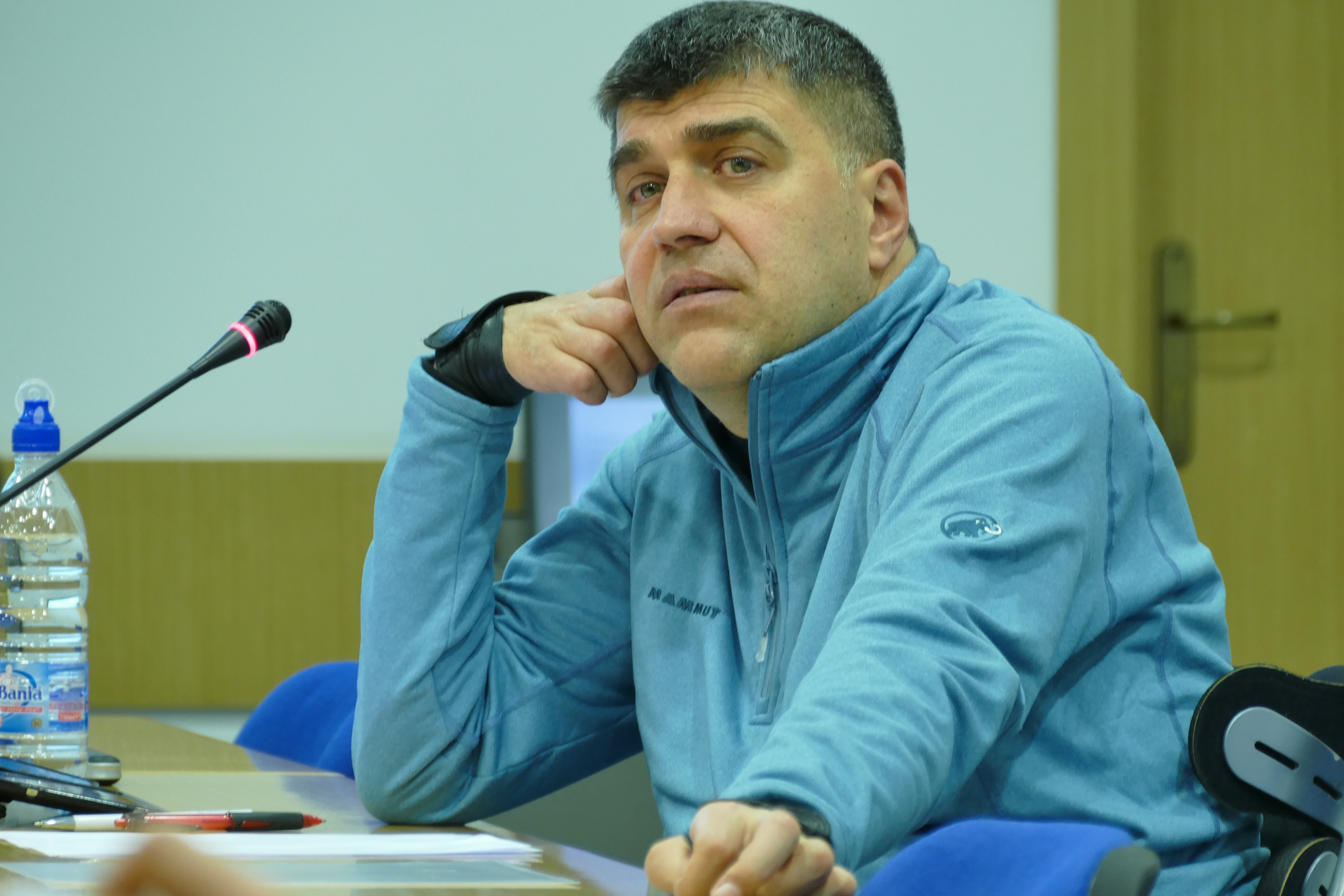 Ivan Kozhuharov
Kozhuharov was a professional mountaineer and climber but after an incident in the mountain he was immobilized and went on his career development in Switzerland. He has serious experience in the field of management and project management and over the last years - in the financial sphere.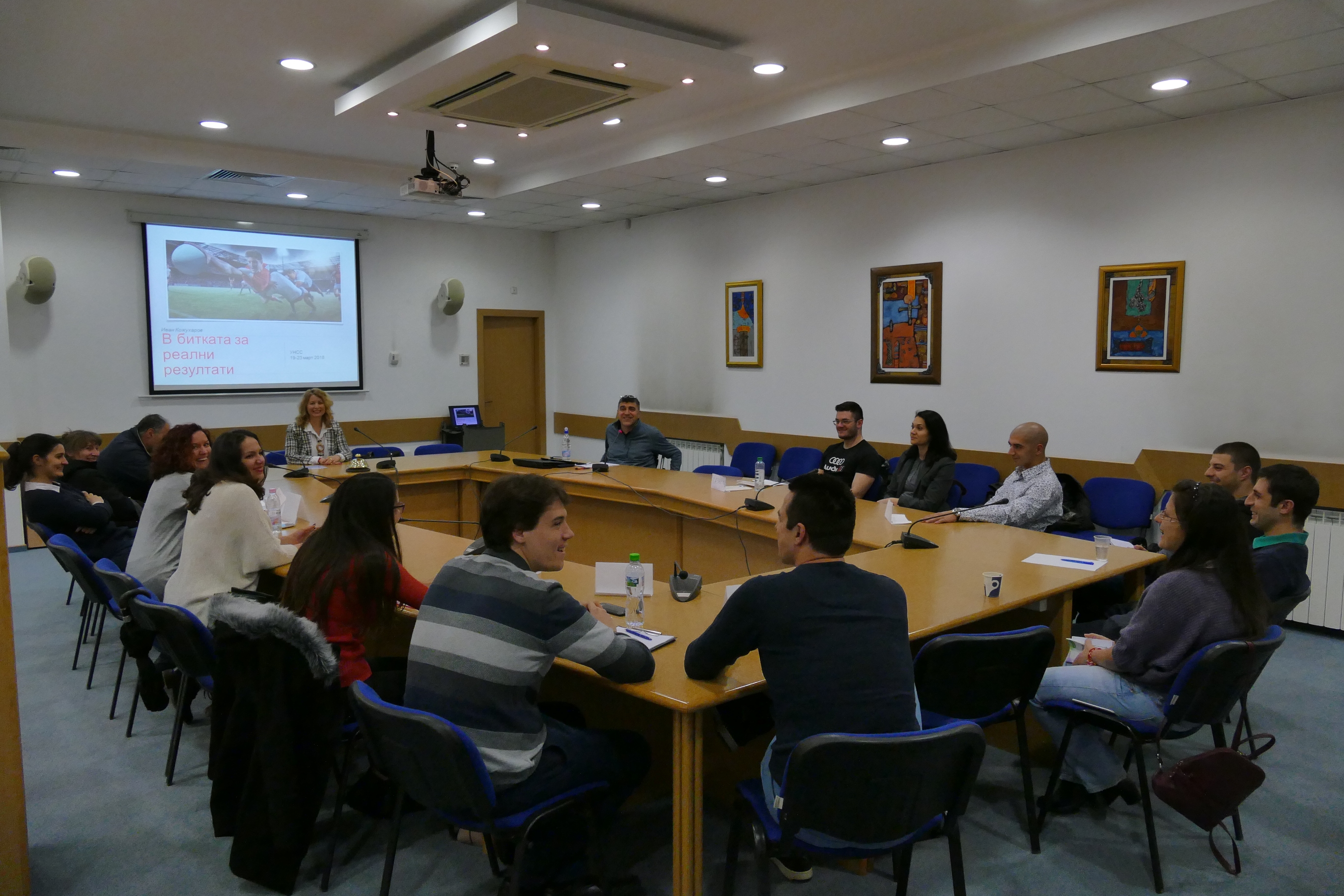 In the Small Conference Hall
Here are opinions of participants in the Masterclass:
Victoria Dimitrova, Doctoral student: The lecturer gave an opportunity to hear various points of view and he was tolerant to all.
The lecturer: The practical professional methods are a good base to cope successfully with various situations in our personal life and work with people. The most important thing for all of us is to consider that we, ourselves, are responsible for our lives and for our decisions and acts.
Assoc. Prof. Dr. Tsvetana Stoyanova, Director of UNWE Scientific Center for Good Management Practices: The lecturer showed great awareness and manager competencies and succeeded to present the good practices for personal development and motivation in an understandable language. The Masterclass provide for students the opportunity to prioritize their personal objectives and to mark specific steps for achieving them.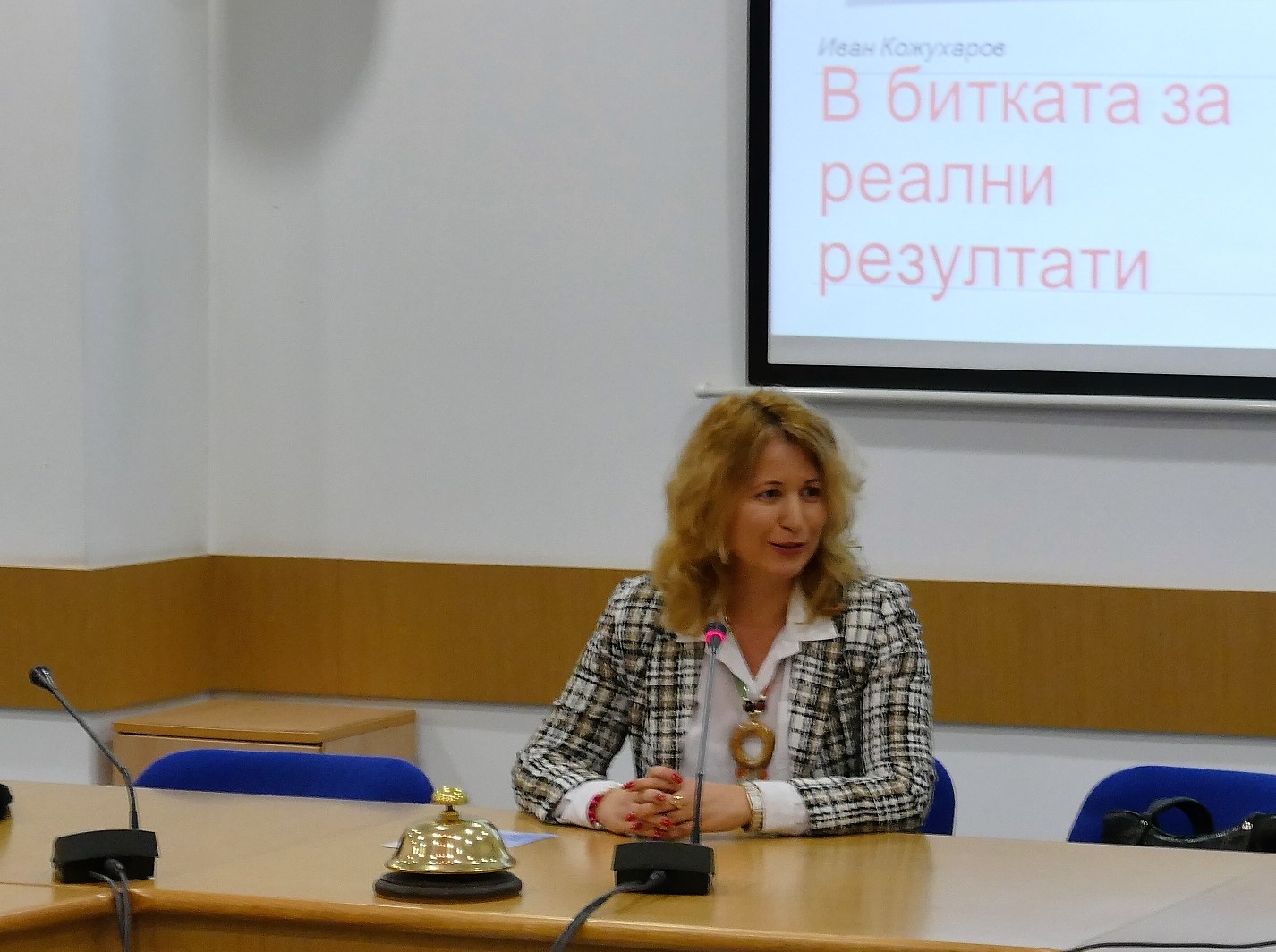 Assoc. Prof. Dr. Tsvetana Stoyanova
The next cycle of the Masterclass will be held in May and June