Informational Meeting about the Erasmus+ Programme
Students were informed about the opportunities of education on the Erasmus+ Mobility Programme for the academic year 2018/2019.
Assoc, Prof. Dr. Ekaterina Tosheva, Director of the University Center for Students and Lecturers Mobility presented the history and objectives of the Programme started in 1987. In it take part 33 countries, 28 of them - members of the EU as well as countries like Iceland, Liechtenstein, Norway, Switzerland and Turkey.
64% of employers of students participating in the Programme think that they obtain very important skills and qualities, pointed out Assoc. Prof. Tosheva and emphasized on the command of foreign languages as a compulsory condition for participation in the Programme.
Assoc. Prof. Dr. Ekaterina Tosheva
Students
A detailed presentation to students was delivered by Ivelina Kirova, Sen. Expert of Incoming Mobility. She outlined that the mobility on the Programme had been implemented on the ground of concluded bilateral Erasmus agreements between the UNWE and foreign universities as for the last year 126 out coming mobilities had been implemented. Ivelina Kirova informed the students about the opportunities provided by the Erasmus+ Programme and examined the benefits from the participation of Bachelor`s, Master`s and Doctoral degree students in it. An important condition for participation is the Grade Point Average (GPA) which should be over 4.50. During the presentation the students knew about the conditions of application, terms of enrollment, etc.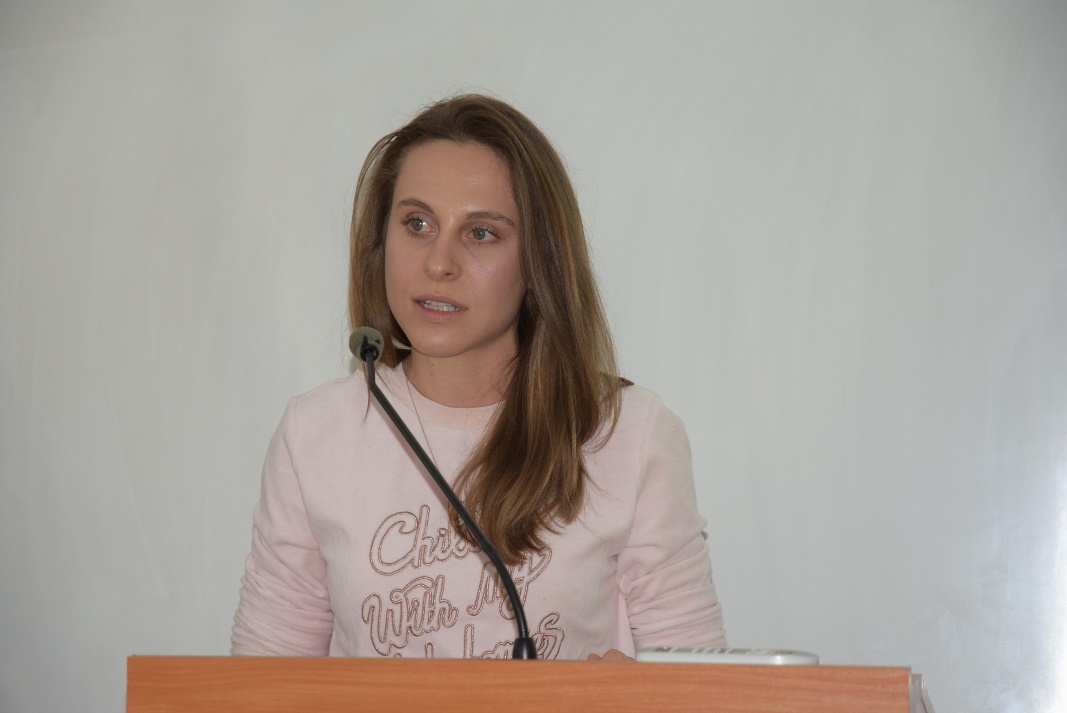 Ivelina Kirova
Students who had already participated in the Programme shared their experience and impressions with their colleagues (in the picture below).
After the presentation the students had the opportunity to put their questions (in the pictures below).