Accountancy Masterclass
At the initiative of the Managing Body of Finance and Accountancy Faculty it was organized Accountancy Masterclass in the frameworks of the Memorandum of Cooperation between the UNWE and the Commission for Public Oversight of Statutory Auditors concluded in 2012.
In the Large Conference Hall
The Forum was devoted to actual issues in the field of Accountancy, in particular, the conceptual bases of two accounting standards – IFRS 15 and IFRS 9. Lecturer for the event was Assoc. Prof. Boyka Brezoeva from the Accountancy and Analysis Department who is a leading specialist in the field of interpretation and application of IFRS.
Assoc. Prof. Boyka Brezoeva and Prof. Snezhana Basheva (from the left to the right)
Prof. Dr. Snezhana Basheva, Dean of the Finance and Accountancy Faculty and Head of the Accountancy and Analysis Department pointed out that in accordance with the Memorandum a number of forums had been implemented so far including discussions on the new draft Accounting Act, Independent Financial Audit Act, Public Audit Act, etc. A forum of such nature is held for the first time, outlined Prof. Basheva.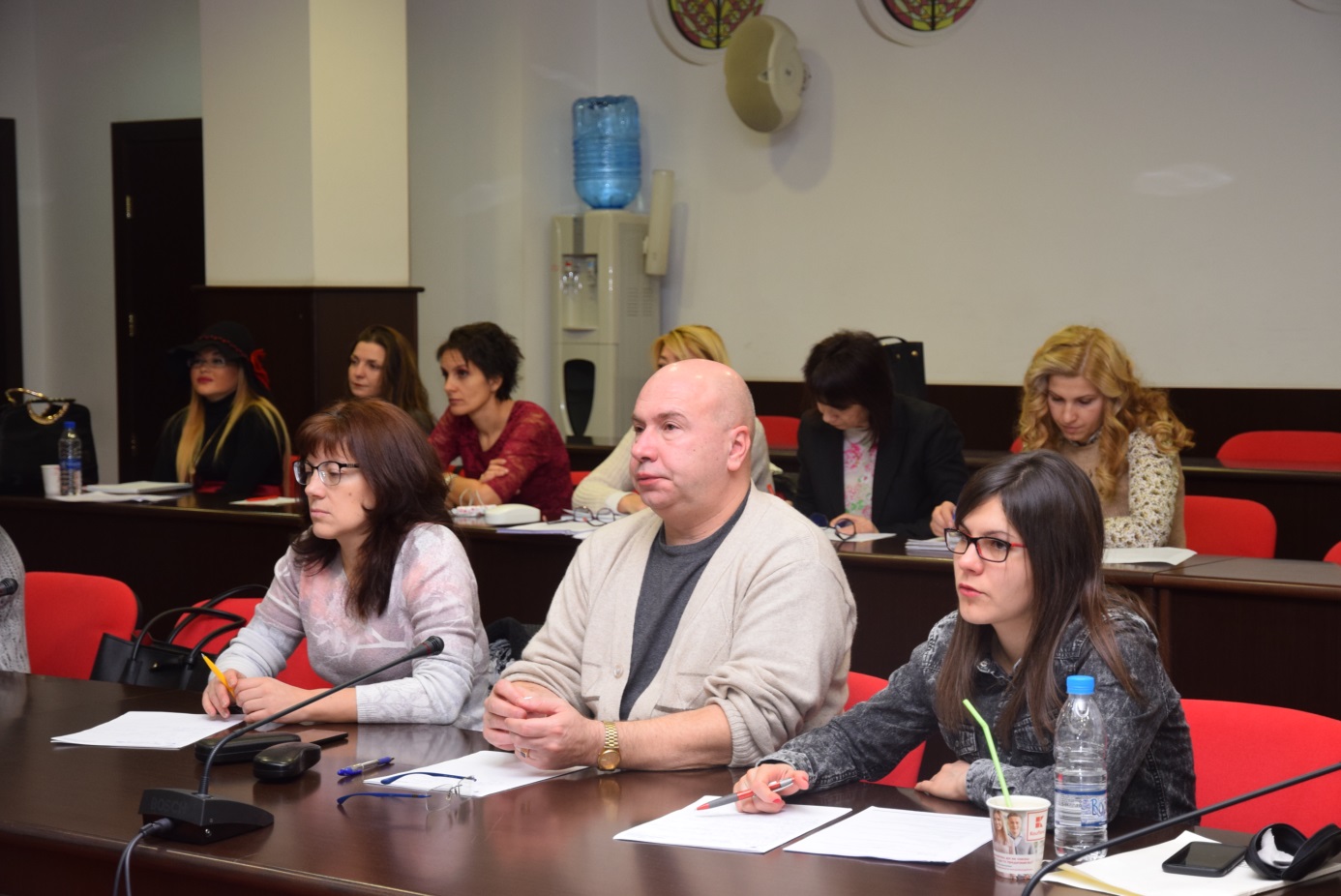 During the Accountancy Masterclass