Bachelors and Masters of Science of Information Technologies and Communications Department Took Their Diplomas
In an official ceremony diplomas were awarded to graduates of specialities Business Informatics, Business Informatics and Communications, Business Informatics in English as well as to Masters of Science of specialities Business Informatics and Business Informatics – specialization Information Technologies of Business Analyses.
At the event in the Ceremonial Hall attended Prof. Dr. Kamelia Stefanova, Dean of the Applied Informatics and Statistics Faculty and Head of the Information Technologies and Communications Department, Assoc. Prof. Dr. Lyuben Boyanov, Vice Dean for Quality and International Cooperation, Assoc. Prof. Dr. Rosen Kirilov, Deputy Director of the Specialized Unit for Practical Education, Chief Assist. Dr. Plamen Milev, relatives and friends of graduates.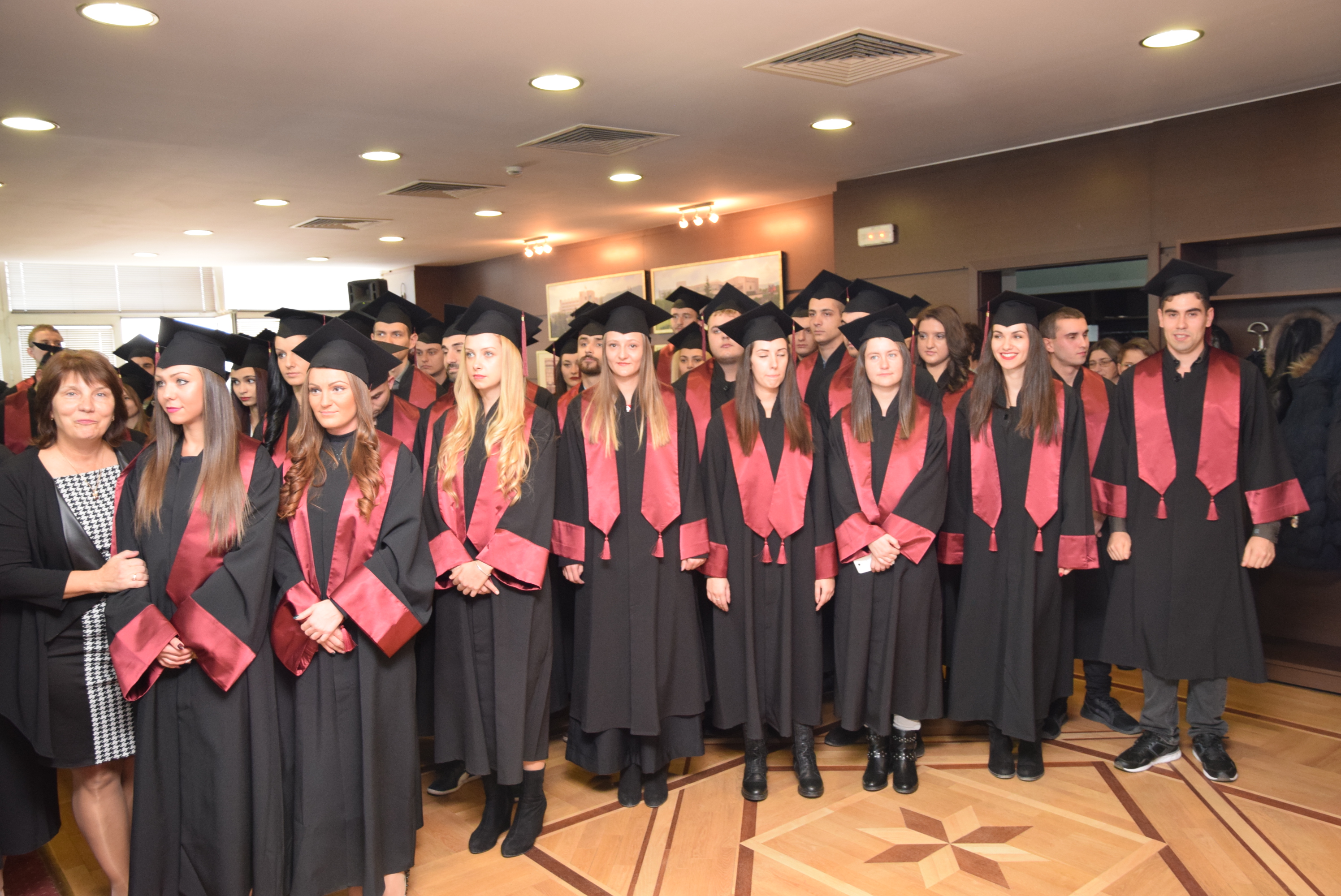 In the Ceremonial Hall
Your day is not an ordinary celebration, it is a celebration for students and relatives, lecturers and administration, said Prof. Stefanova. We have made efforts mutually – the relatives have been your support and we have given the ground for your future development, addressed to the graduates the Dean. Your speciality is dynamic and fast developing.
The students have obtained not only knowledge but also the understanding of tolerance, regarded to the parents Prof. Stefanova. I believe that we will be proud of them also in the future.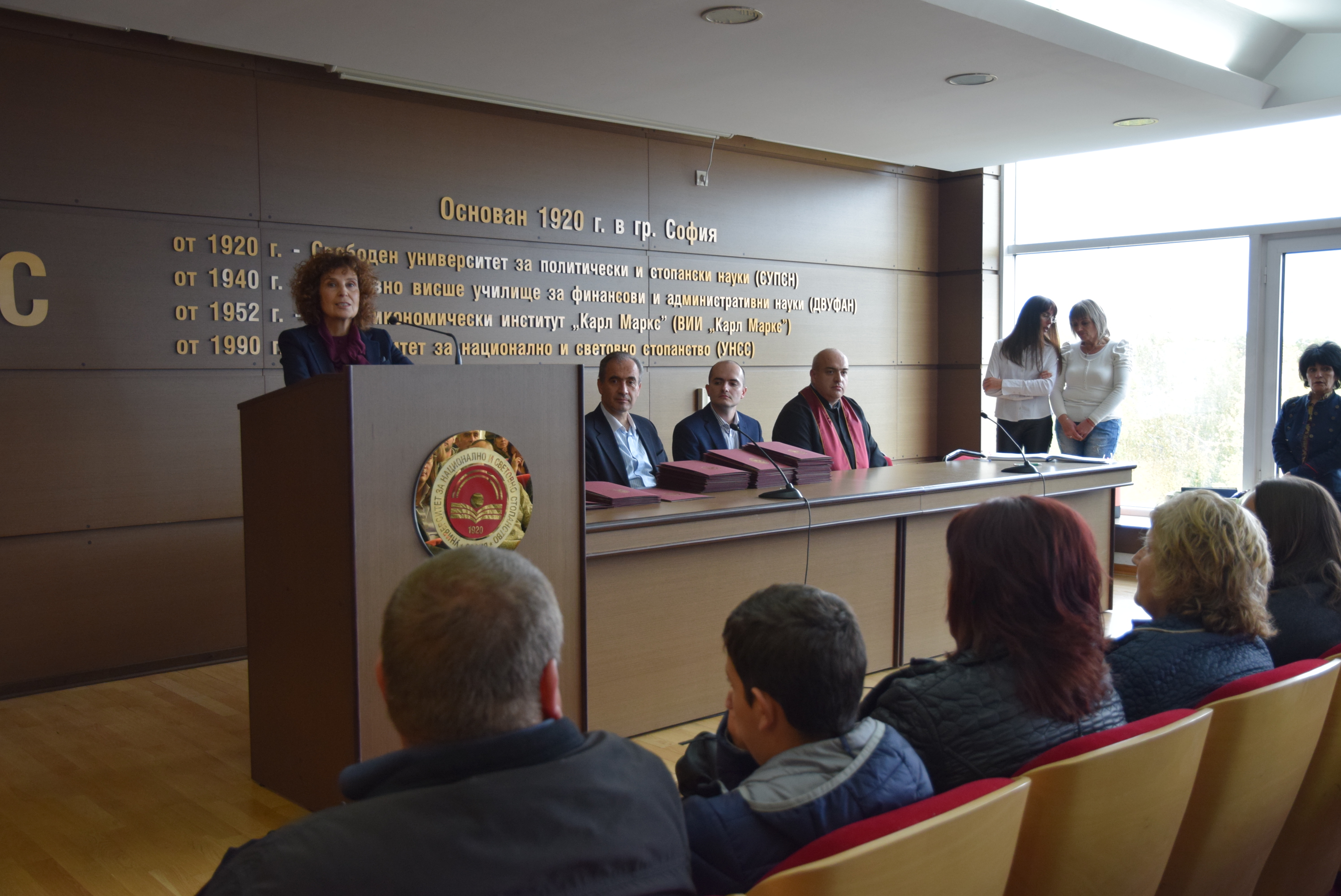 Prof. Kamelia Stefanova is greeting the graduates. On the right next to her: Assoc. Prof. Boyanov, Dr. Milev and Assoc. Prof. Kirilov
Let this celebration not be the last one, let`s continue meeting also in the Master`s and Doctoral degree programmes. Our country is beautiful, we should only improve it and this will do you – the young generation, outlined Prof. Stefanova.
First the Masters of Science got their diplomas. The excellent students Monika Bachvarova and Doroteya Garbachkova expressed their thankfulness to their lecturers, relatives and colleagues for the support and friendship. "There is no barrier for the dreams, success is only for the brave people", said Monika. "The easy part finished, the difficult part has already begun but we will succeed", added Doroteya.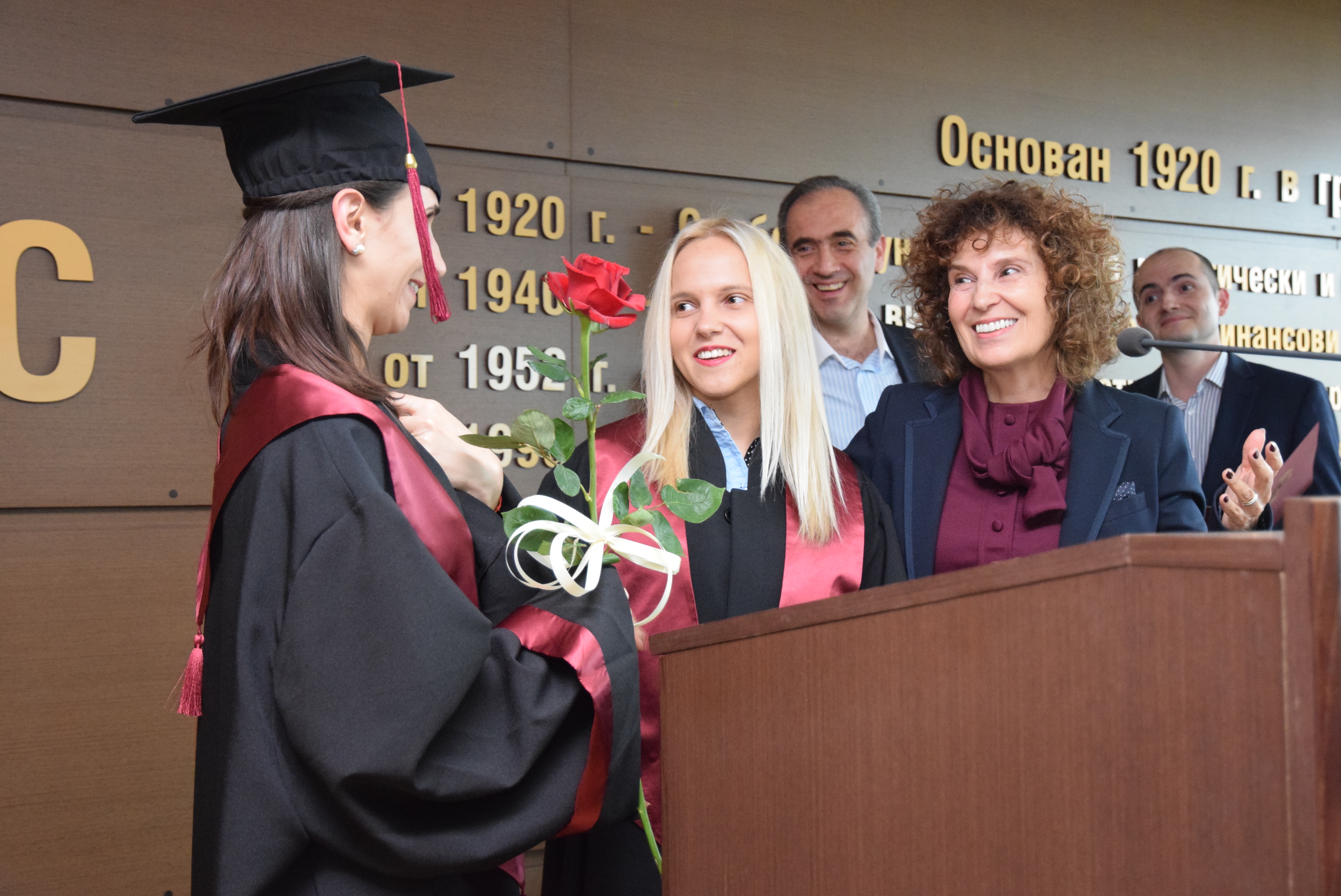 Monika and Doroteya
Ivanina Velcheva, absolute excellent student among the Bachelors of Science greeted the attendees and shared that the four years at the university were accompanied by success and difficulties as well as by lots of friendships for a lifetime (in the picture below).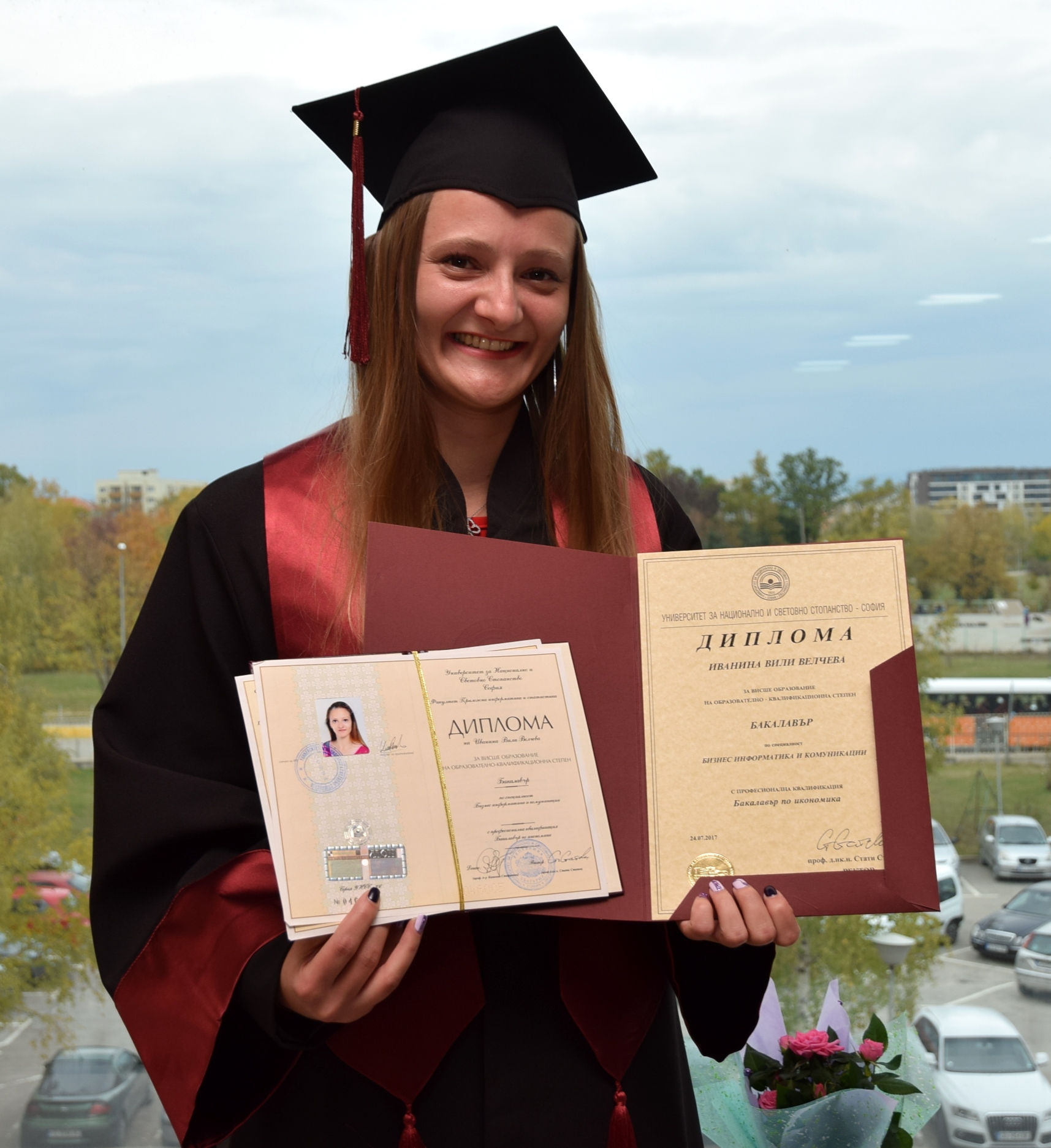 Ivanina Velcheva