Memorandum of Cooperation between the UNWE and ROSATOM
Memorandum of Cooperation between the UNWE and ROSATOM Central Europe was signed by the Rector Prof. D.Sc. (Econ.) Statty Stattev and Vadim Titov, Vice President of Rusatom – International Network and Director of the Central Europe Office (in the picture below).
The document provisions preparation and realization of programmes for student exchange between the UNWE and Russian universities as well as educational programmes including also lectures by leading Russian specialists, etc. It is also provisioned the projects development and determination of specific spheres of cooperation. For the purpose there will be formed a special working group for regular interaction between both institutions. The UNWE and ROSATOM will organize visits and meetings of their representatives and experts from various spheres of their joint activity.
"The UNWE is a leader in the Bulgarian and European educational and research area and it prepares the government, political and business elite of the country for almost one century", outlined Prof. Stattev. "For us the cooperation with companies approved in their sphere is especially valuable because thus we make a connection between the academic activity and the real life enriching and up building the knowledge and skills of our students. The university has leading scientists, approved researchers in their fields and the opportunity to widen our scientific contacts with leading Russian scientists is one of the indisputable benefits of the cooperation set up today, emphasized the Rector. "
"It is an especially great honour for me to set the foundation of future cooperation between the ROSATOM and the University of National and World Economy, outlined Vadim Titov. "ROSATOM is a leading corporation in the nuclear field and the UNWE is the largest business university in the Southeastern Europe. It is a wonderful opportunity for the practical and innovative experience of our corporation to unite with the scientific potential of the university and their synergy to give greater value to the knowledge obtained by the students at your prestigious university. We hope that this first step is the beginning of a long and successful activity for both institutions. Let`s wish ourselves the results of our joint initiatives to have not only scientific and educational contribution but also to bring benefits to society at large", added Titov.
Coordinator for the implementation of the Memorandum by the UNWE is Prof. Dr. Dimitar Dimitrov, Dean of the Economics of Infrastructure Faculty and Head of the National and Regional Security Department.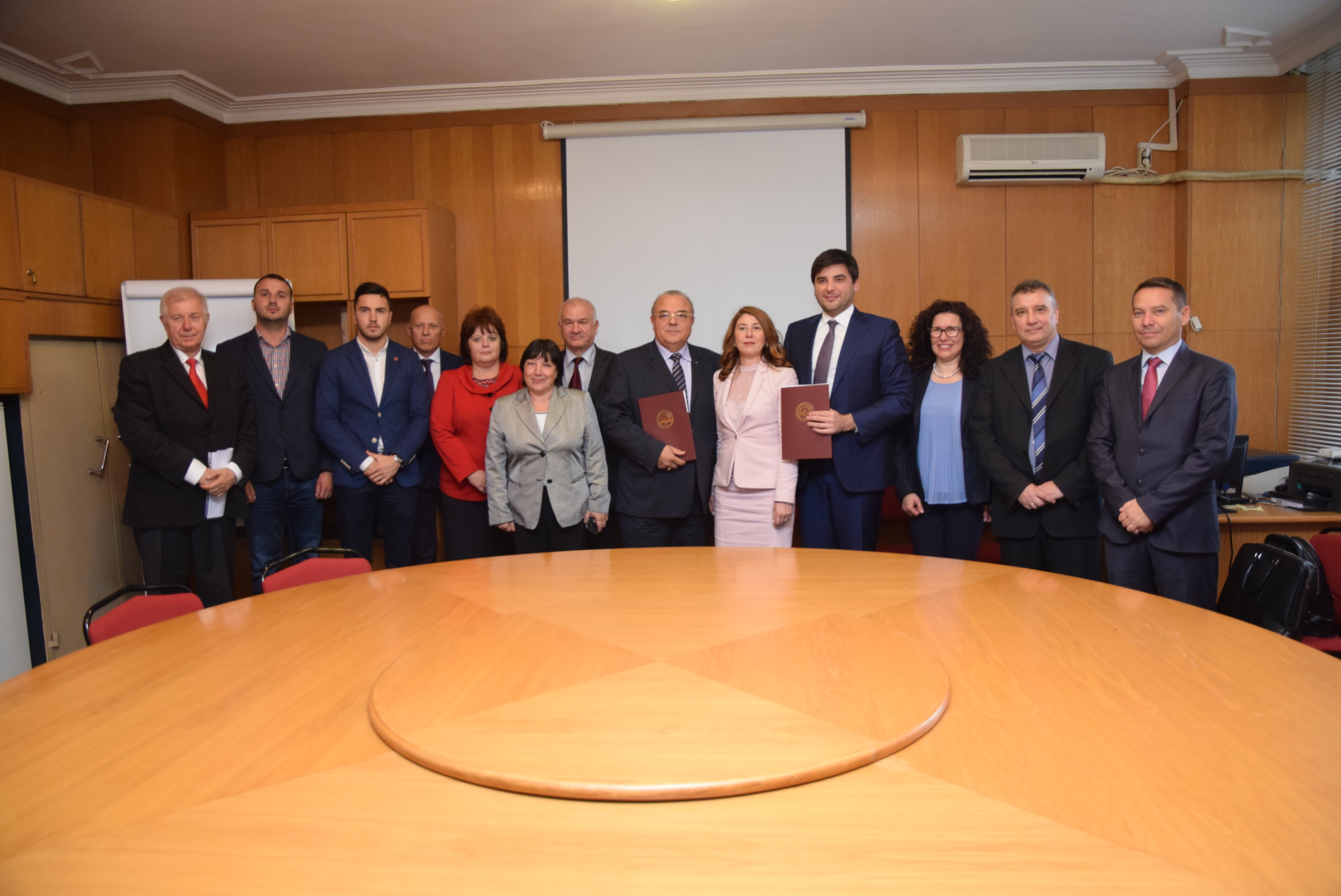 At the signing of the Memorandum attended the members of the Rectors Council, Prof. Dr. Dimitar Dimitrov, Chief Assist. Dr. Ekaterina Bogomilova, Scientific Secretary of the National and Regional Security Department and Chief Assist. Dr. Noncho Dimitrov, lecturer at the Department