Doctoral Student from the UNWE Participated in the International Summer Academy in Napflion, Greece
Ani Arutyunyan, Doctoral student at the Political Science Department took part as a scholarship student in the International Olympia Summer Academy 2017 in Napflion, Greece. It was organized by the Navarino Network jointly with the MacMillan Center – Yale University and the European International Studies Association (EISA).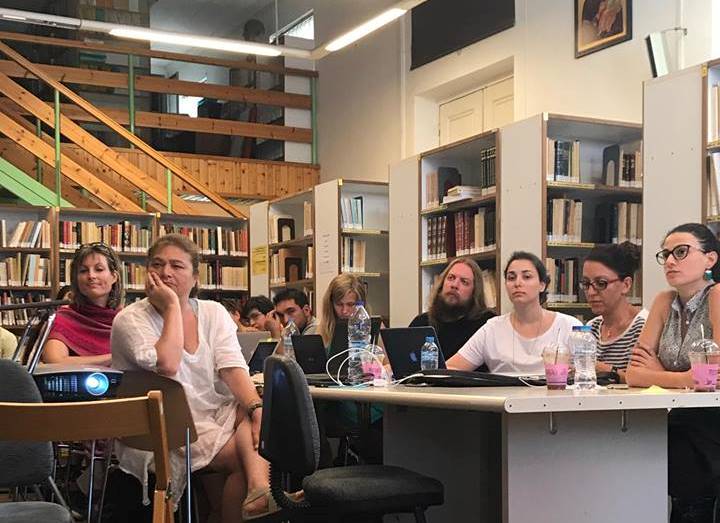 During the training
During her ten days of training at the Academy Ani Arutyunyan was in the class of the world famous Professor Stathis Kalyvas, lecturer at the Yale University, USA who led the lecture cycle on the Conflict and Political Violence. The topic was also analyzed with the participation of other lecturers from prestigious universities as Prof. Richard English, Queen's University Belfast, Assoc. Prof. Andrea Ruggeri, University of Oxford, Sen. Lect. Emma Sky, Yale University, etc.
In the Summer Academy took part also Master and Doctoral students from various countries of the world who used the opportunity to have a consultation on their scientific theses.