Multivariate Time Series Analysis – Seminar for Doctoral Students
At the invitation of the Finance Department and the Center for Monetary and Economic Research Assoc. Prof. Amine Lahiani from the LEO – University of Orleans, France carried out a half-day Seminar for Doctoral students from the UNWE. The topic for the Seminar was Multivariate Time Series Analysis.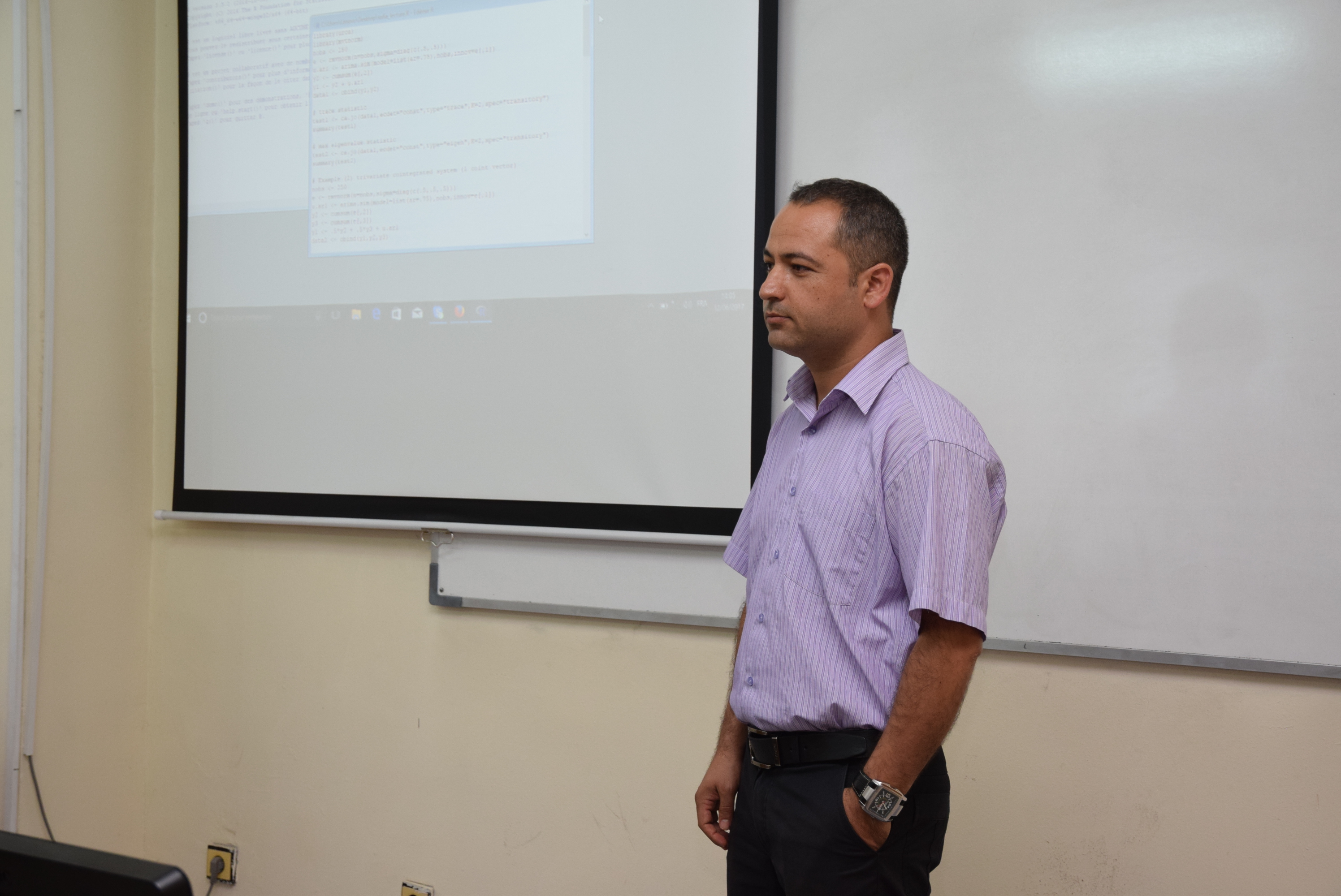 Assoc. Prof. Lahiani
Assoc. Prof. Lahiani reminded some basic formulations in the econometrics for the research of time series. After that he held training with the attending lecturers and Doctoral students for working with the R Load software that enables the analysis of statistical data as well as the formulation and the prove of hypotheses.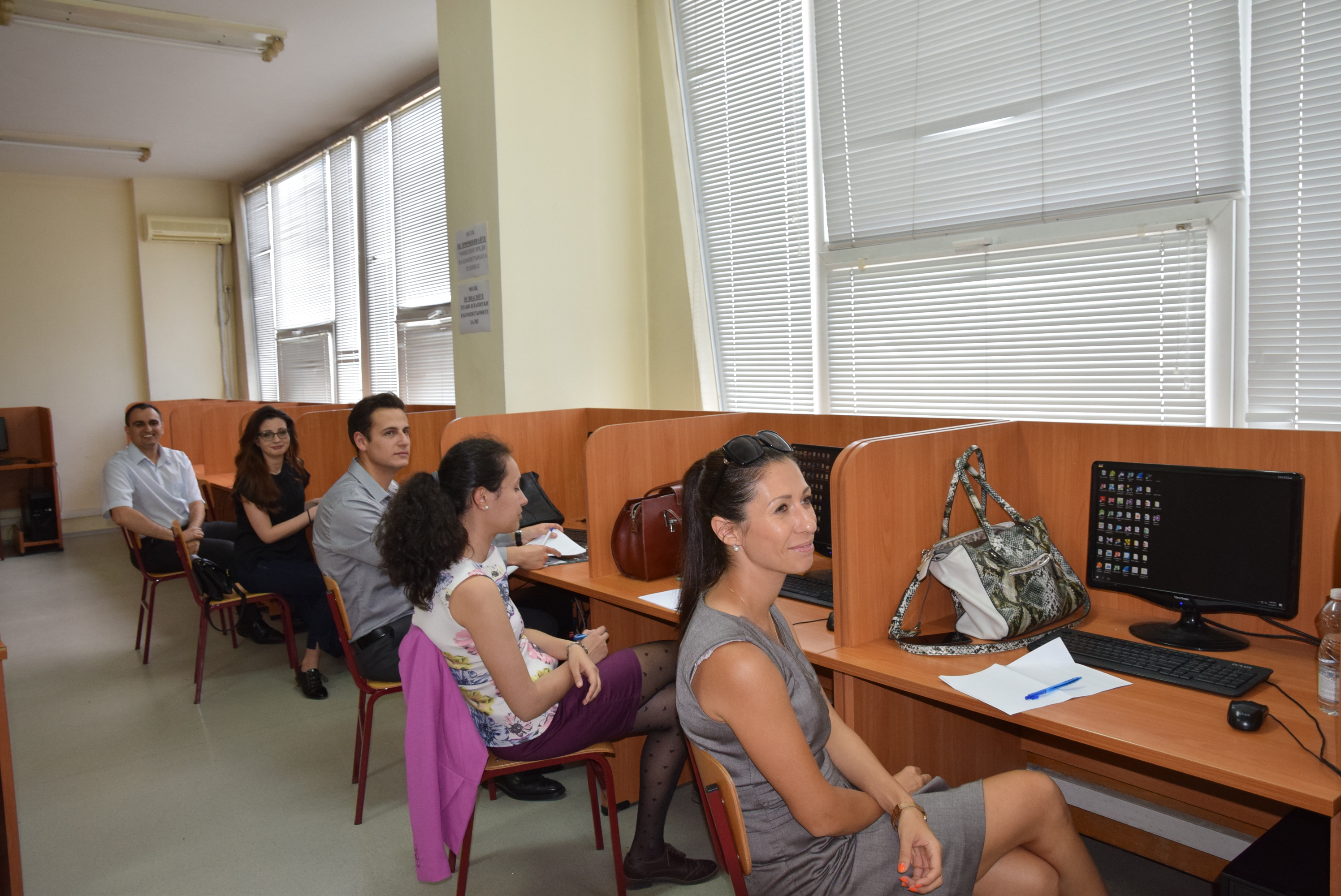 During the seminar
The seminar was very fruitful for the future work of Doctoral students over their Doctoral theses and scientific research.