Let`s Clean The Student Town - Eco Initiative of The Student Council
Eco initiative for cleaning the Student Town territory was organized by the Student Council of UNWE. In the initiative took part its members and a lot of students who collected the wastes from the grass areas, grounds and lanes around the twelve university blocks.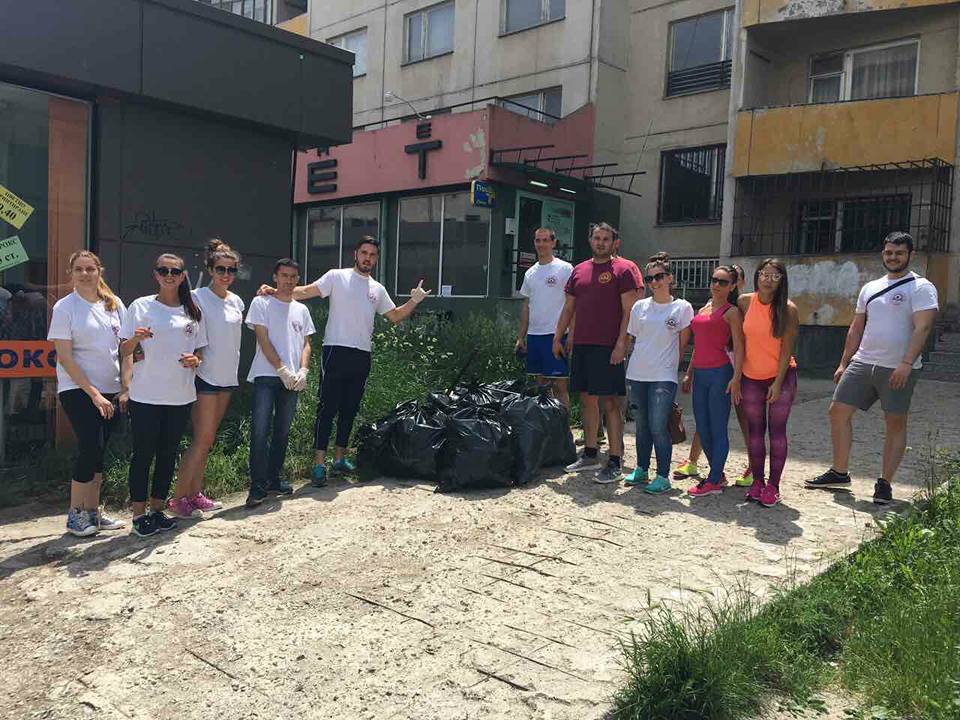 Students are cleaning the areas between the blocks
Students proved in practice that the environmental protection is a constant part of person`s culture. They took active part in cleaning the areas between the blocks to make the place where they live better as for them as for those around them.
During the cleaning activity
The Student Council provided also new benches for six university blocks – 23a, 53b, 55g, 55v, 40а and 61a.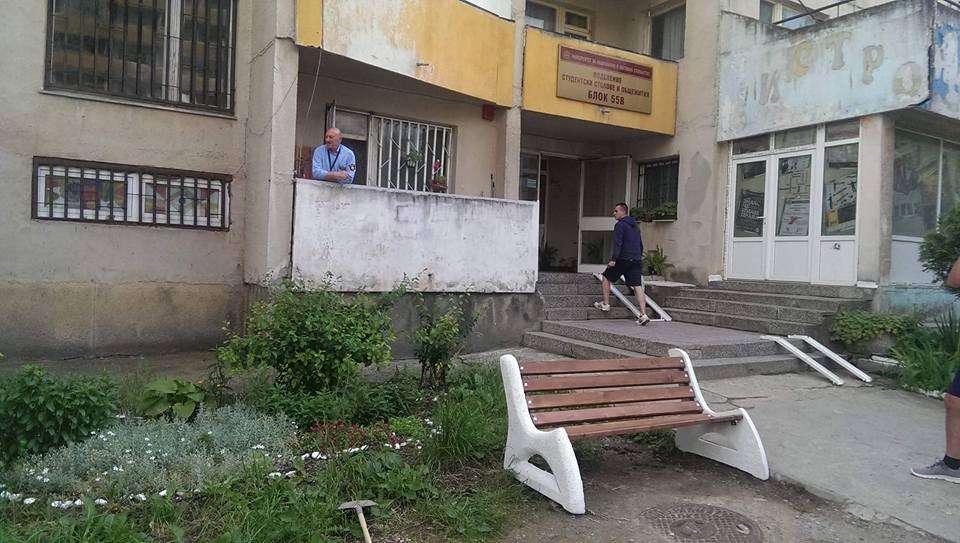 The new benches in front of the student dormitories