Commercial Awareness Session for The UNWE Students
The Finance and Accountancy Faculty jointly with the Institute of Chartered Accountants in England and Wales (ICAEW) organized Commercial Awareness Session for the UNWE Students. Partners for the event were BDO, Grant Thornton и Moore Stephens.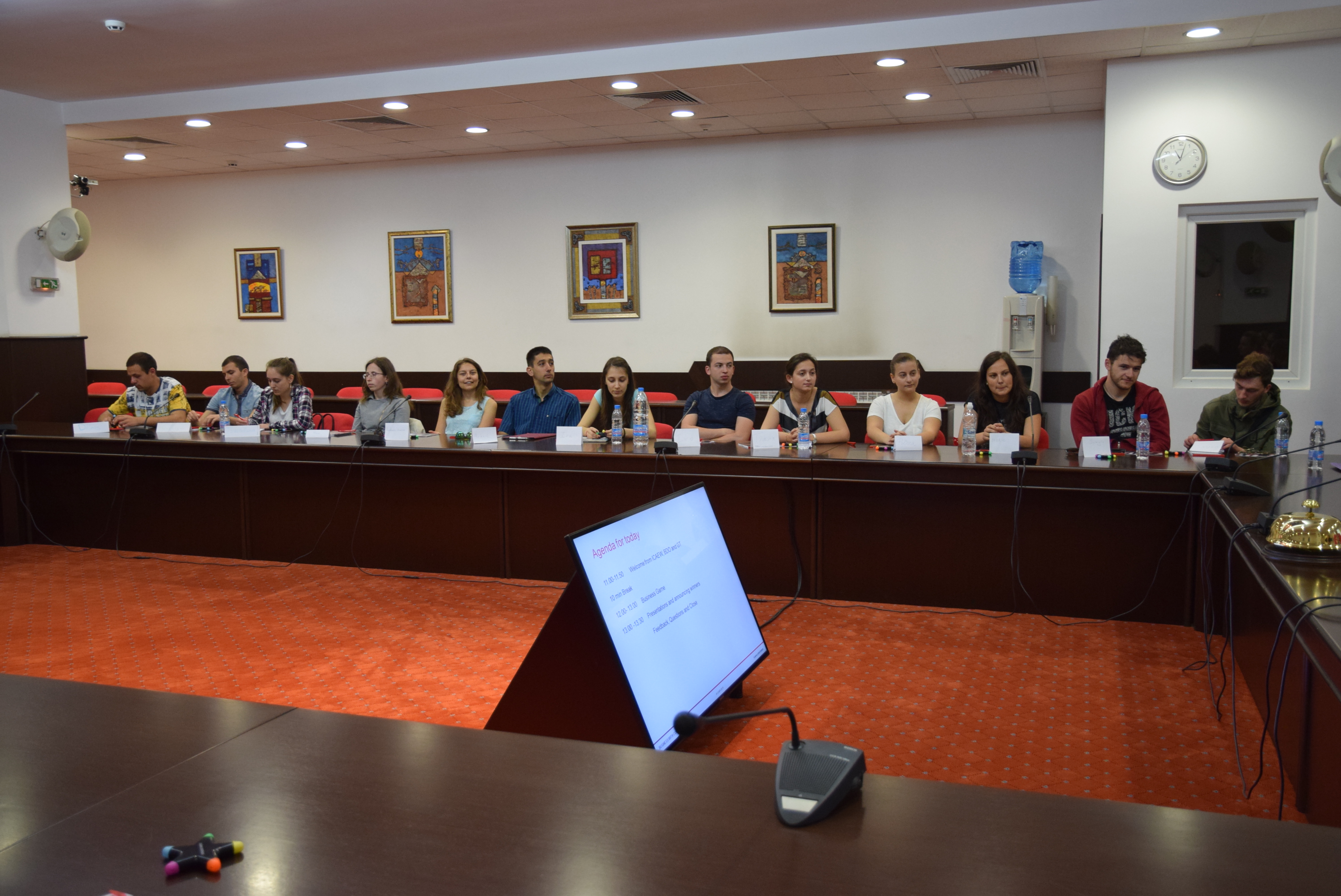 In the Large Conference Hall
The meeting was opened by Chief Assist. Mihail Musov, Coordinator on the Partnership Agreement between the UNWE and the ICAEW and Scientific Secretary of the Accountancy and Analysis Department who presented the guests: Joanna Szychowska, Business Development Manager for Central and Eastern Europe at the ICAEW, Marina Apostolova from the BDO Bulgaria, Zornitsa Dzhambazka and Georgy Stoyanov from the Grant Thornton Bulgaria.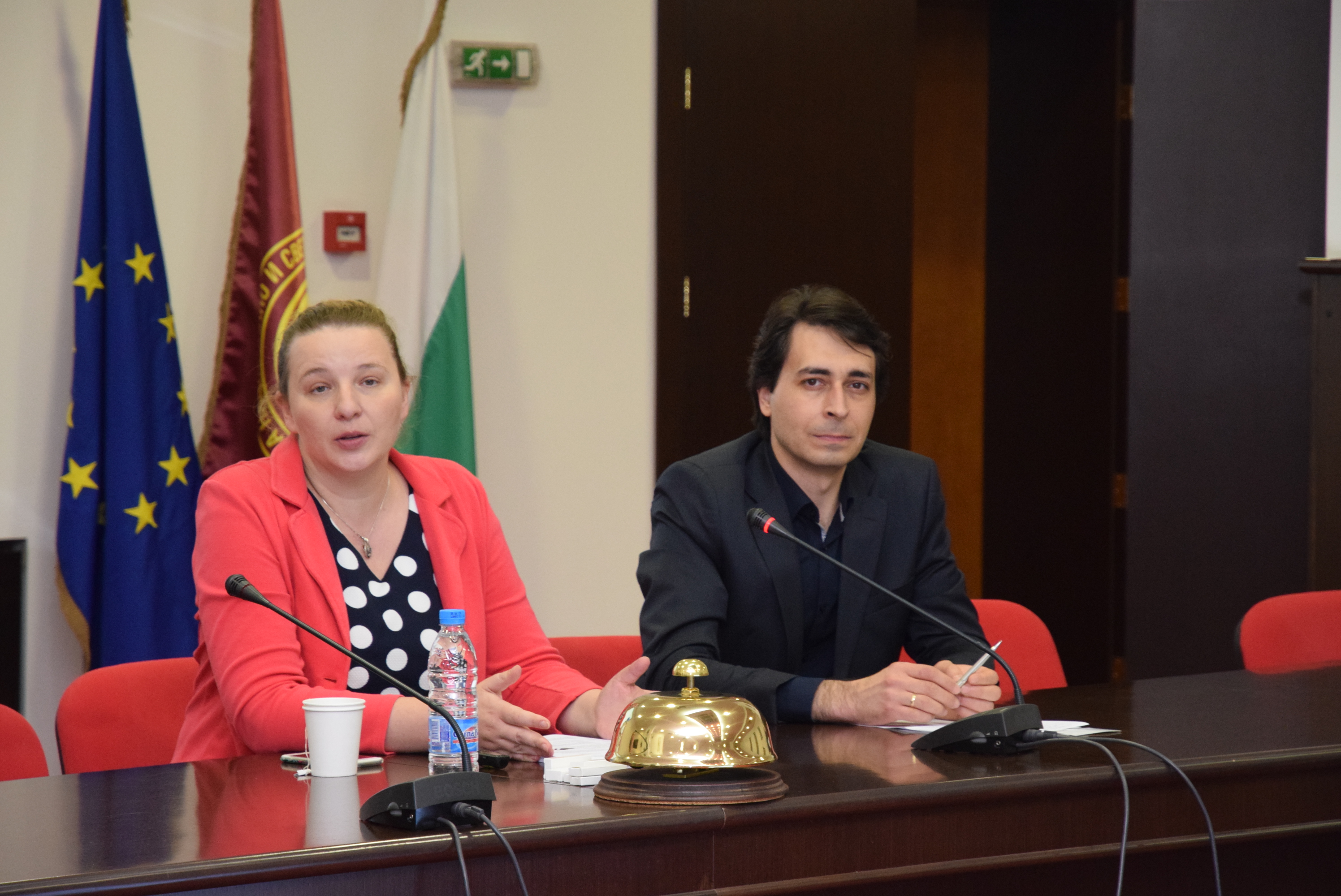 Chief. Assist. Mihail Musov and Joanna Szichovska
In a brief presentation Joanna Szychowska explained the difference between the accountant and certified accountant and featured the advantages regarding the opportunities for work at international level provided by the ICAEW qualification. She outlined that the UNWE had been among the most successful partners of the ICAEW on the programme Partners in Learning and emphasized on the internationally recognized profile of our education in accountancy, finance and financial control.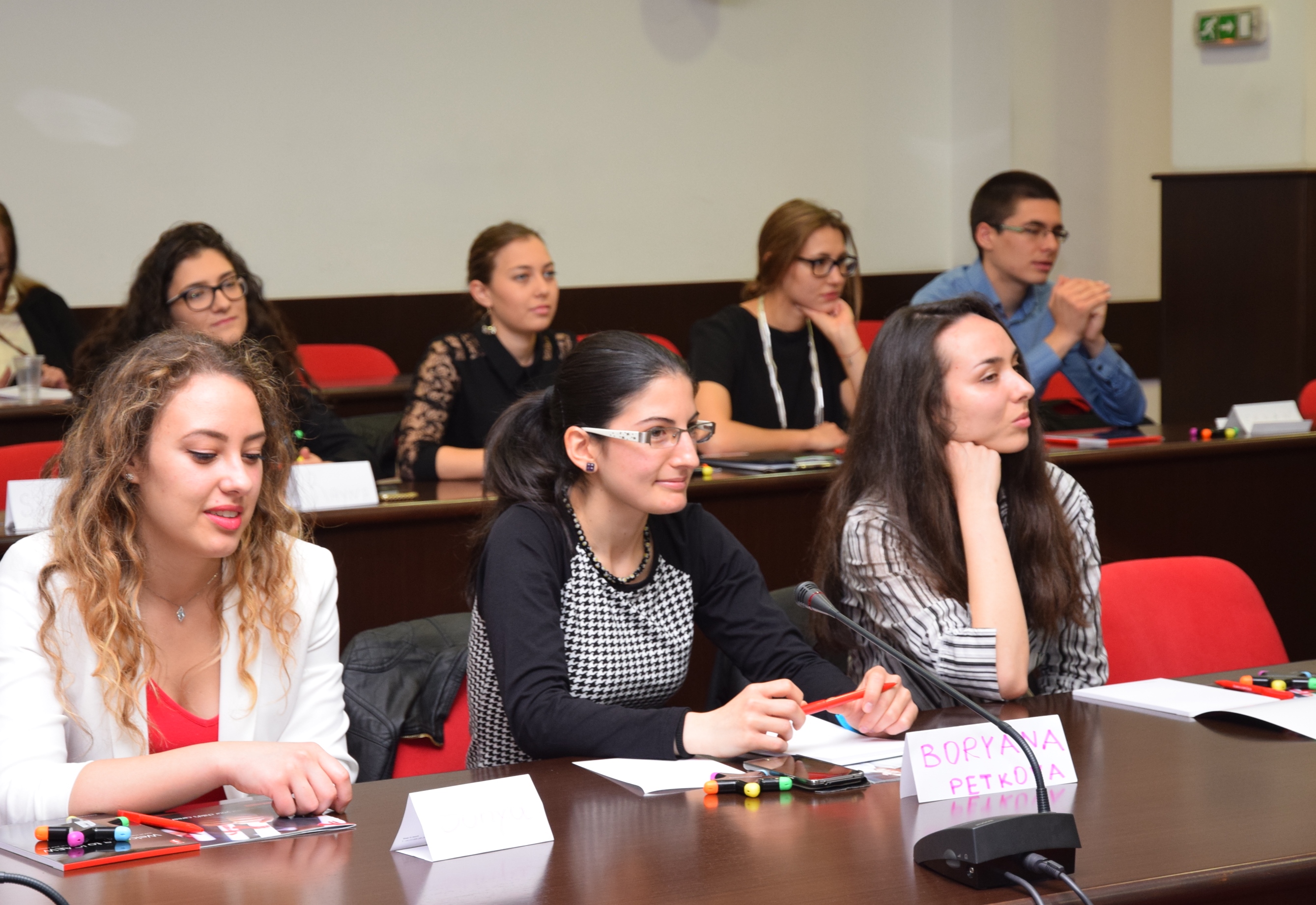 Students
Szychowska clarified that in the current edition of the competition besides the team presentation the participants would have an opportunity for individual presentation.
Participants in the Competition
Students were arranged in teams of six people and had to analyze a specific business case as well as to answer the questions designed for business skills development. After that the participants presented their conclusions and solutions to other teams and had the opportunity to reflect on the presentation of the other participants.