Business Master Class on Me, Inc.: Practical Ideas for The Personal Brand Management
80% of the personal success is due to your personal skills to communicate well. These were the words of Assoc. Prof. Dr. Radko Radev, Director of the Scientific Research Center for Business Competencies Development: Innovations and Competitiveness (U2B) at the opening of the Business Master Class on Me, Inc.: Practical Ideas for the Personal Brand Management organized by the UniCredit Bulbank and U2B. The lecturer at the event was Vicky Blazheva, Director of the Public Relations and Communications at the Bank.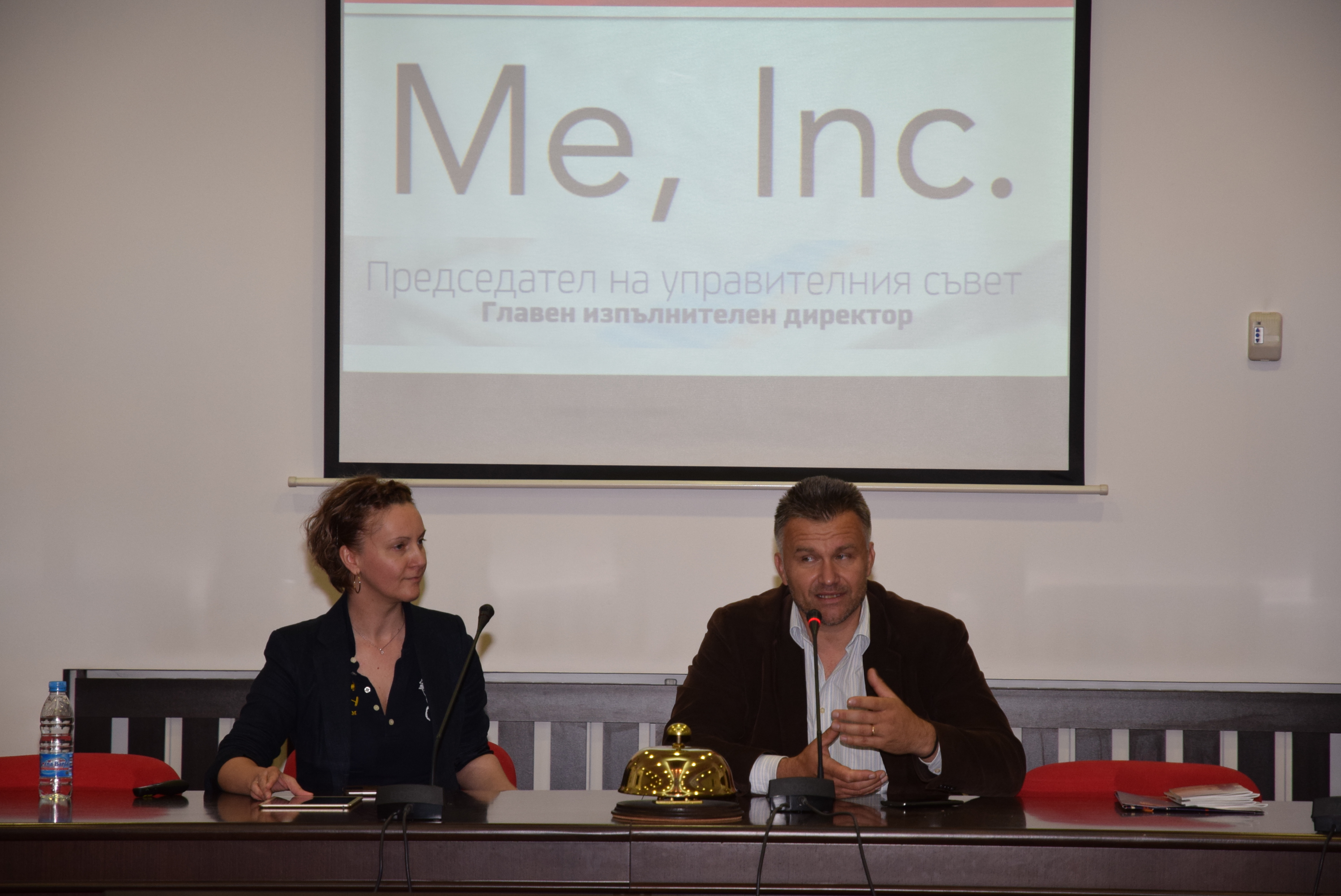 Assoc. Prof. Dr. Radko Radev and Vicky Blazheva
I am glad that I have the opportunity to share my experience with you, addressed to the students Blazheva. It is important to have practical ideas in the work on your personal brand, added the Director. According to her words "the most important company in life is called Me" and it should be developed and improved over and over again.
What means the personal brand? What people talk about you when you come out of the room is your personal brand, formulated the lecturer. No matter what is your desire the others will always do that and to solve it you should work over the words you want to hear about your person.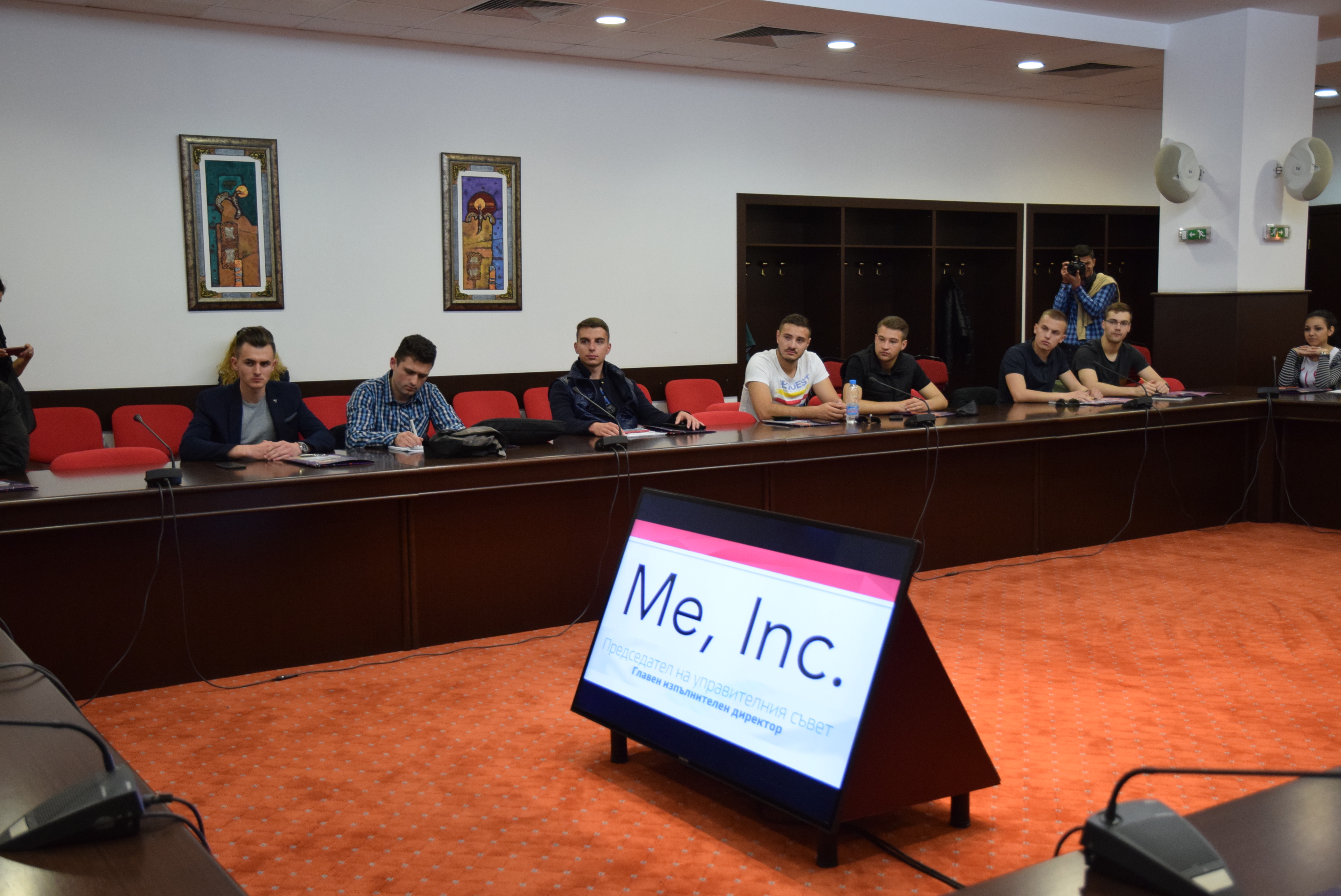 In the Large Conference Hall
Blazheva encouraged the students to comment their views about the image, goals and values in life. The attendees spoke about the roles they would like to play in the future and the people they would like to work with to achieve the necessary results.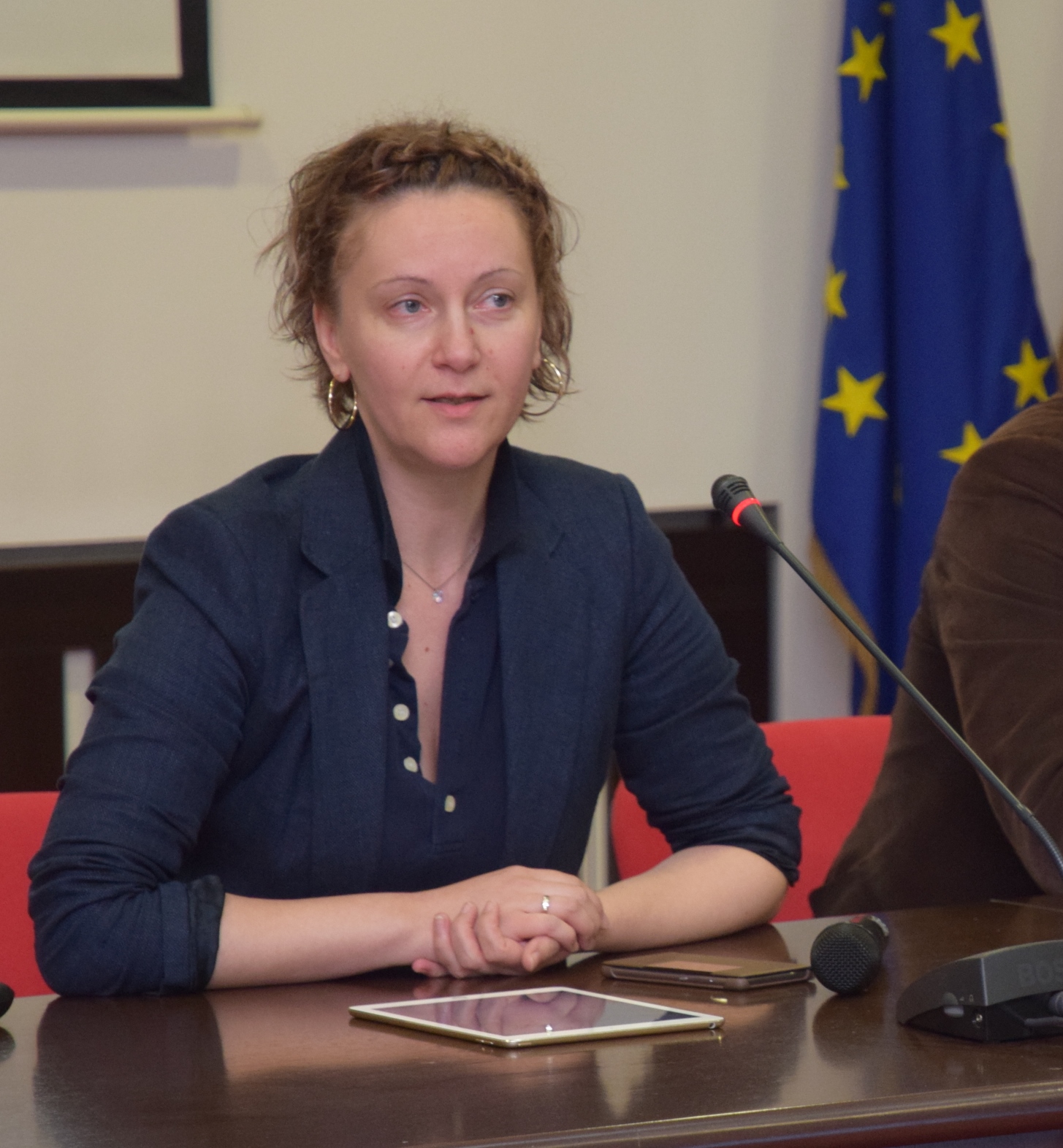 The lecturer
According to Vicky Blazheva an important part of the image is the presence in the virtual space. Be careful what you publish in the social networks, advised the attendees the lecturer.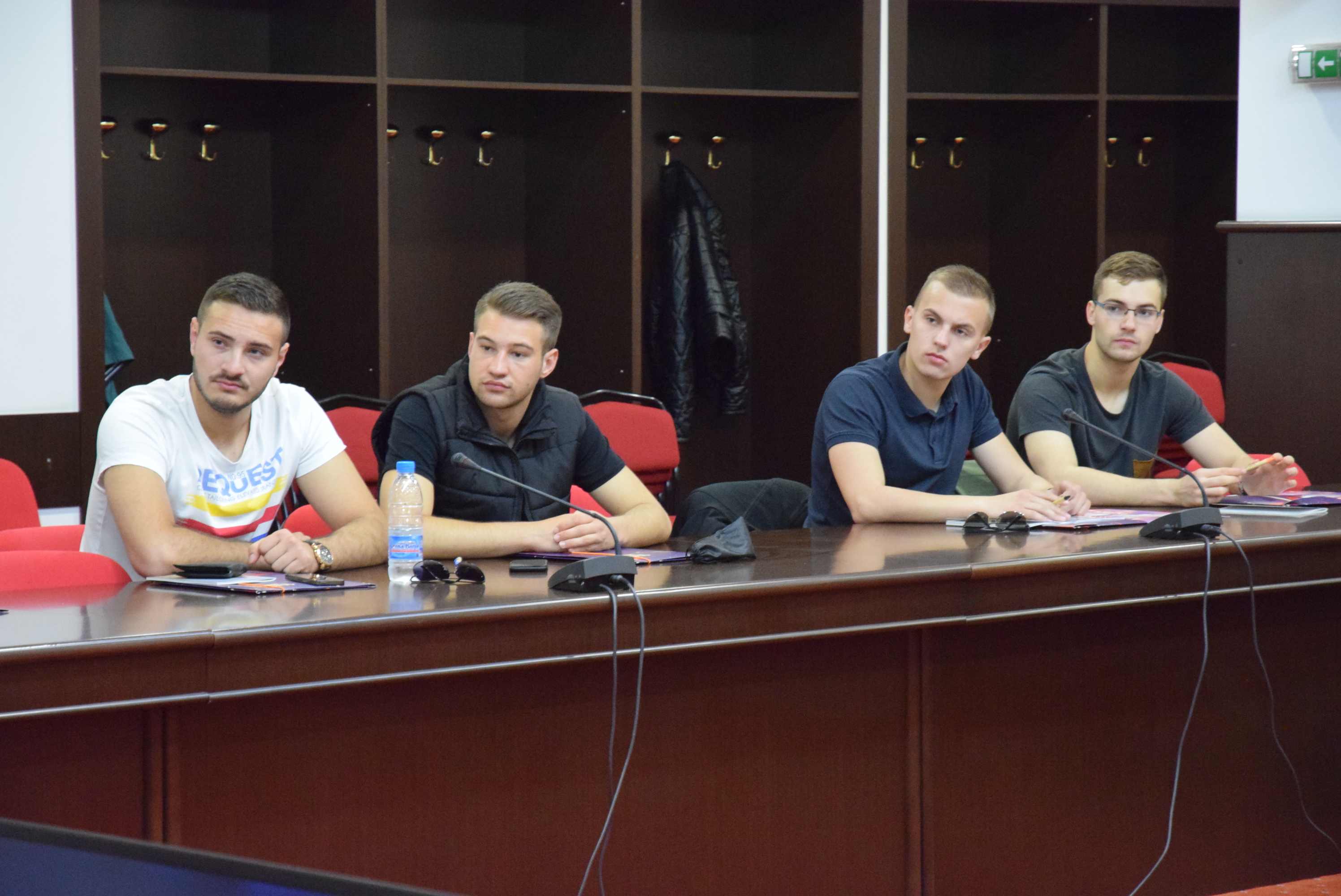 Students
After the lecture the students wrote a letter to themselves where they determined their goals and personal mission. They will receive back the letter after three months and it will be an indicator for the road they have passed after the implementation of their dreams.