The Ombudsman of The Republic of Bulgaria Awarded Alumni of The UNWE Law Faculty
The Ombudsman of the Republic of Bulgaria Maya Manolova awarded 13 graduates of the UNWE Law Faculty for their contribution to popularize the institution activity among pupils all over the country. All of the awarded students study in regular form of education and they are associated members of the Law Faculty Alumni Club.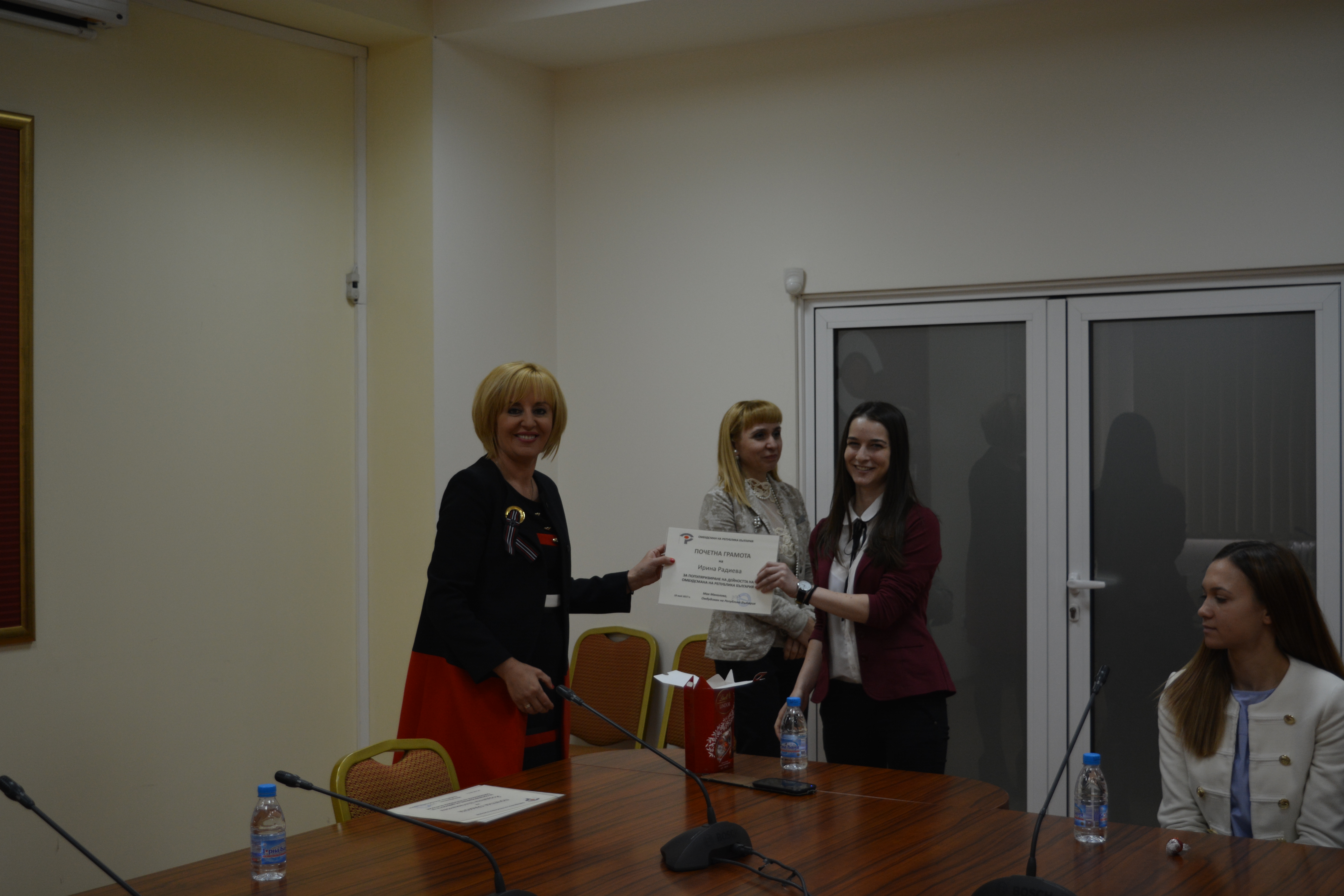 Maya Manolova is awarding students
Maya Manolova wished success to the students who since February to March of the current year had presented to pupils the Ombudsman`s work in the field of protection of human rights and children rights.
I have realized that the young generation is exceptionally capable, outlined the Ombudsman. More children should be born and they should be well educated, emphasized Manolova. According to her words it is the cause to which all the institutions should dedicate their work.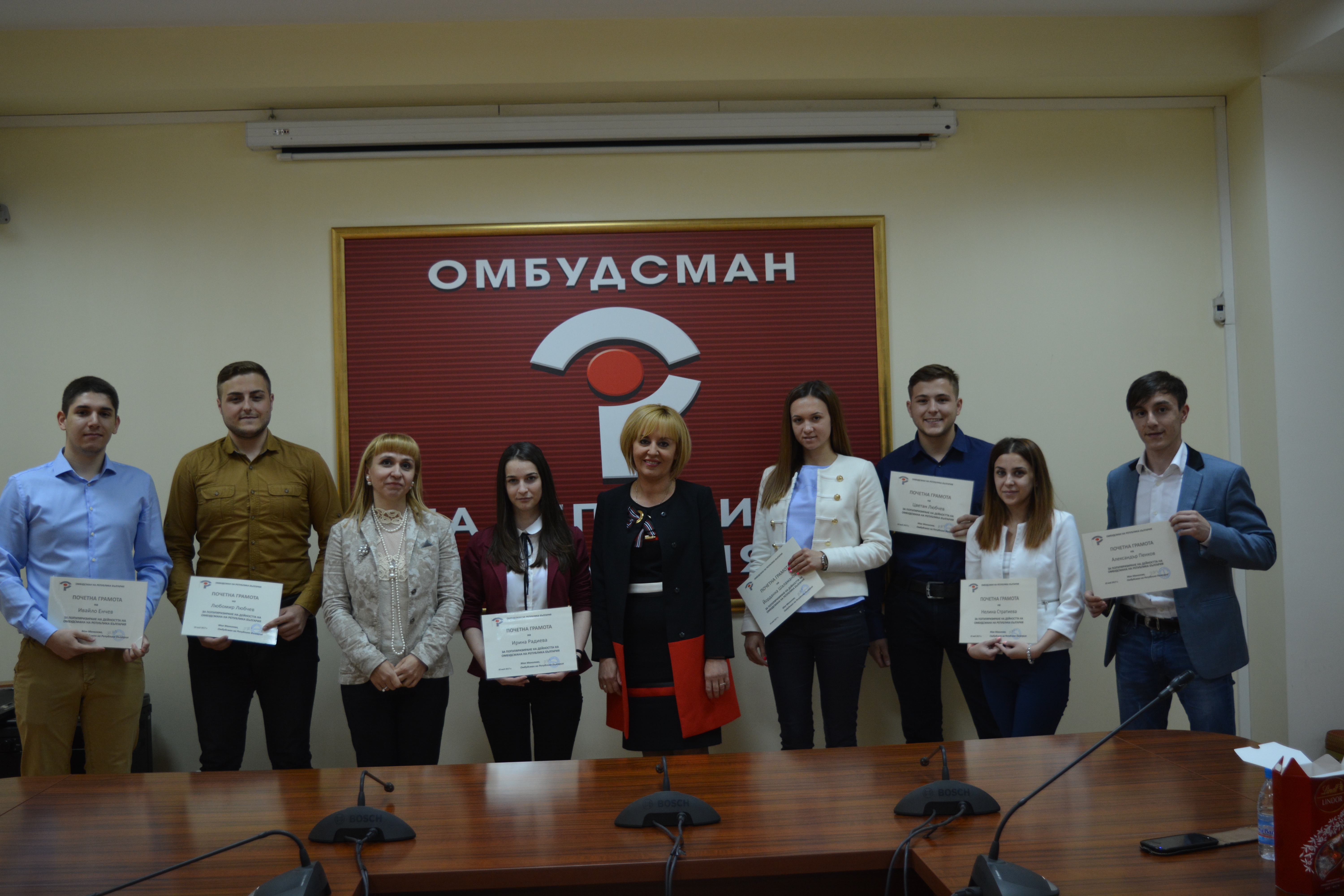 Alumni of UNWE with the Ombudsman Maya Manolova and Deputy Ombudsman Diana Kovacheva