Agreement of Cooperation and Joint Activity between The UNWE and CEZ Bulgaria
The Rector of UNWE Prof. D.Sc.(Econ.) Statty Stattev and Karel Kral, Regional Manager of CEZ for Bulgaria signed an Agreement of Cooperation and Joint Activity between both institutions.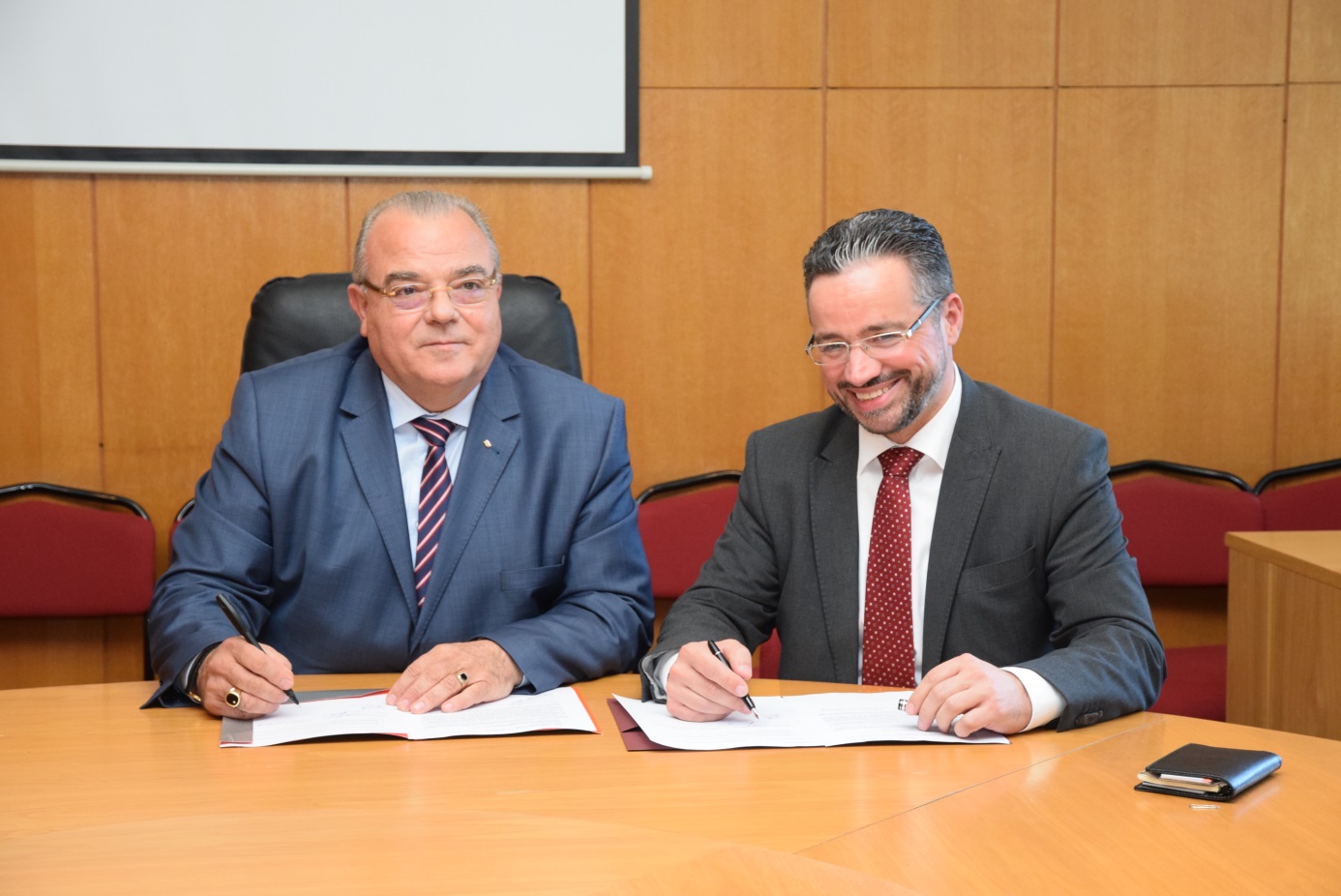 Prof. Stattev and Mr. Kral are signing the Agreement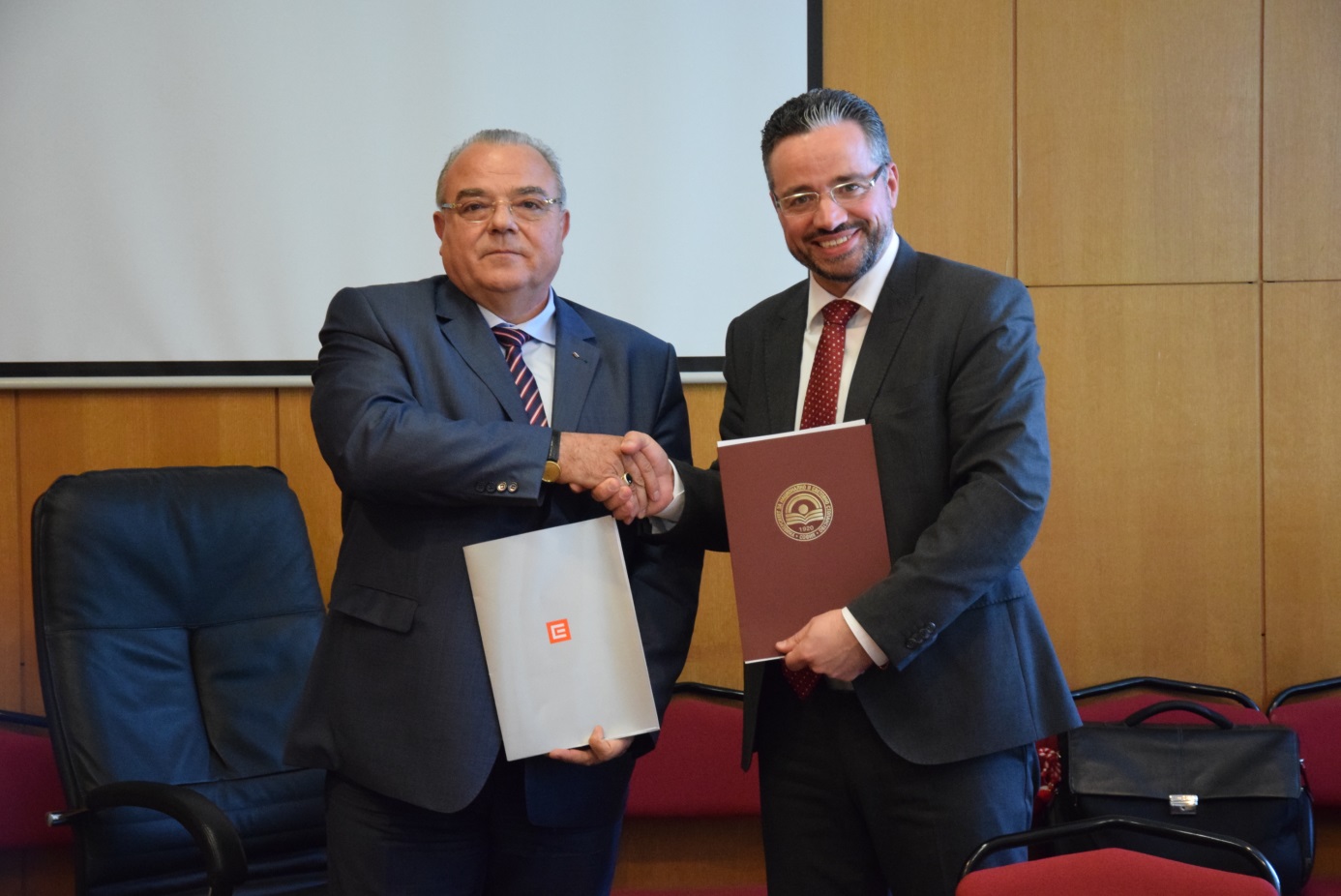 In the document is provisioned: improvement of access to higher education in specialities in the field of energy through popularization and career start; internship programmes at the CEZ enterprises; optimization of educational quality (practical and theoretical) in Bachelor`s and Master`s degree programmes through participation of lecturers who are approved professionals in the real sector (production, distribution, supplying, electric energy sales and energy management); participation of students in practical lessons and improvement of their practical preparation; enhancement of knowledge and qualification of specialists from the CEZ through education in Bachelor`s, Master`s and Doctoral degree programmes at the UNWE, etc.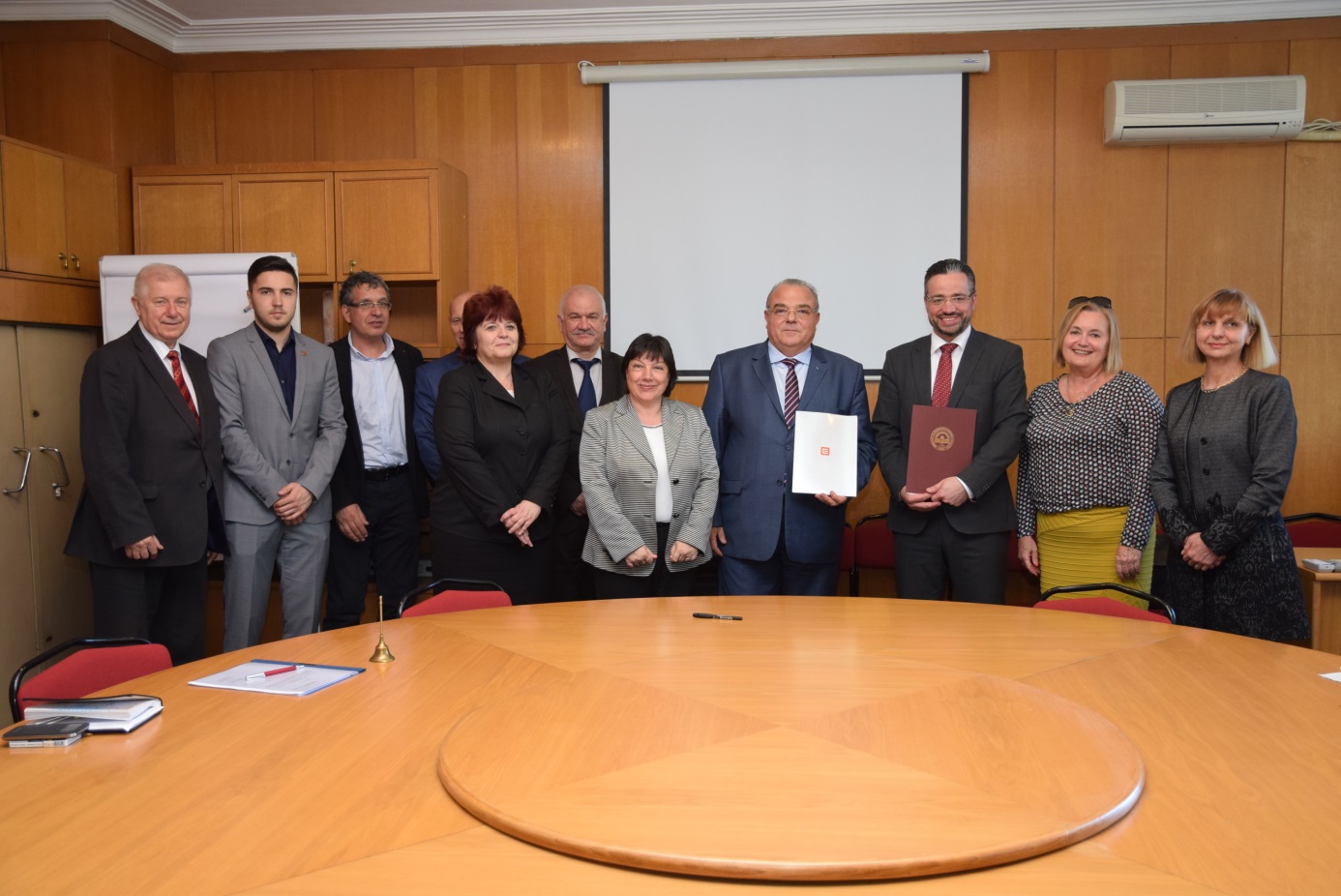 Rectors Managing Body and CEZ representatives
The Programme for Joint Activity includes the preparation of academic plan and programme of the speciality Economics of Transport and Energy, EQD of Bachelor as well as Master`s degree programme development in Energy Management, quotas for trainees from the economic specialities on European CEZ projects, etc.